Unused.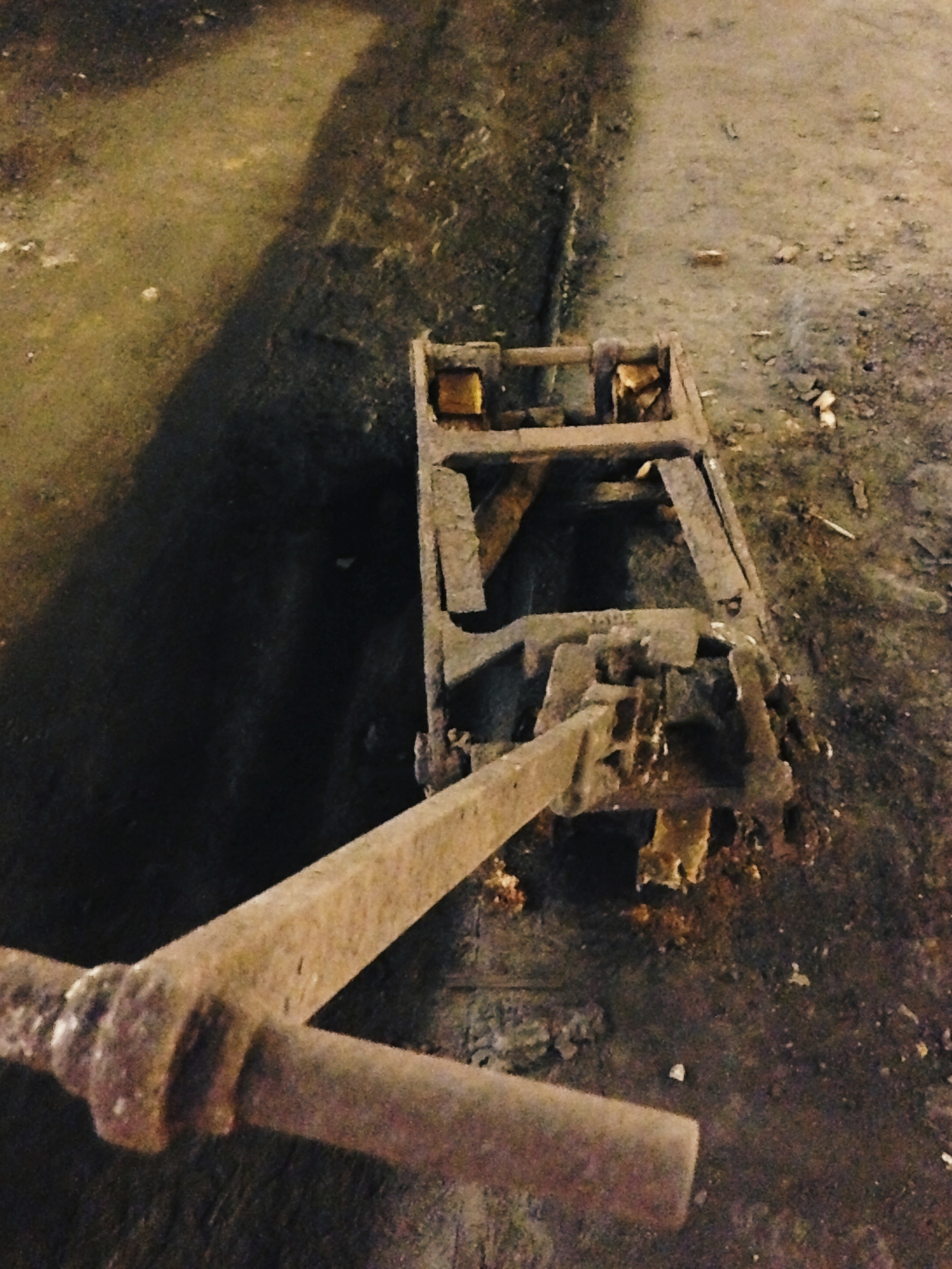 I've become a subway nerd. By extension I also love New York City's streetcars… that no longer exist. Just the other day I totally geeked out over finding old tracks poking through the asphalt of a street near my apartment. Whenever I get a chance to see any of New York's hidden underground transit system I take it. Last week I got to tour the abandoned Delancey Trolley Station.
Delancey Trolley Station has gone unused for over sixty years. In a city where all available space is put to use, this is utterly remarkable. Delancey Station is nearly an acre of wide open space (albeit underground) that has not even become a storage space for the equipment of the subway station that abuts it. The station once served as a turnaround for the trolleys that ran back and forth over the Williamsburg Bridge — one of several bridges connecting Brooklyn and Manhattan. Transit has since moved to the subway and bus system that has long since supplanted the city's once ubiquitous streetcars.
But Delancey may not be abandoned for long. You may recall that High Line Park in Manhattan has become my favorite park in the whole world. What was once an abandoned, rotting, elevated freight train line running along Manhattan's industrial Westside is now one of the most beloved green spaces in the city. There is presently an effort to develop Delancey Station into the Low Line, complete with a solar collection system that will distribute enough sunlight underground to allow plant life to grow.
One of the unexpected consequences of uprooting my life in moving to New York is simply how unused I have felt. I never realized how much of a network of people I had back in Michigan and how much joy it brought me to help one person in need connect with another person who could help meet that need. Landing in an entirely new place of strangers and being all but consumed by school I've not been able to make any connections for anyone. But very recently I've noticed this beginning to change. As people I know have been looking for work or help with their projects, I've realized that I actually now know people that I can connect together. And it feels really good — like sunlight puncturing a dark space and allowing some life to grow.