Ground: Hit running, New, Hallowed, Covered, and to be Taken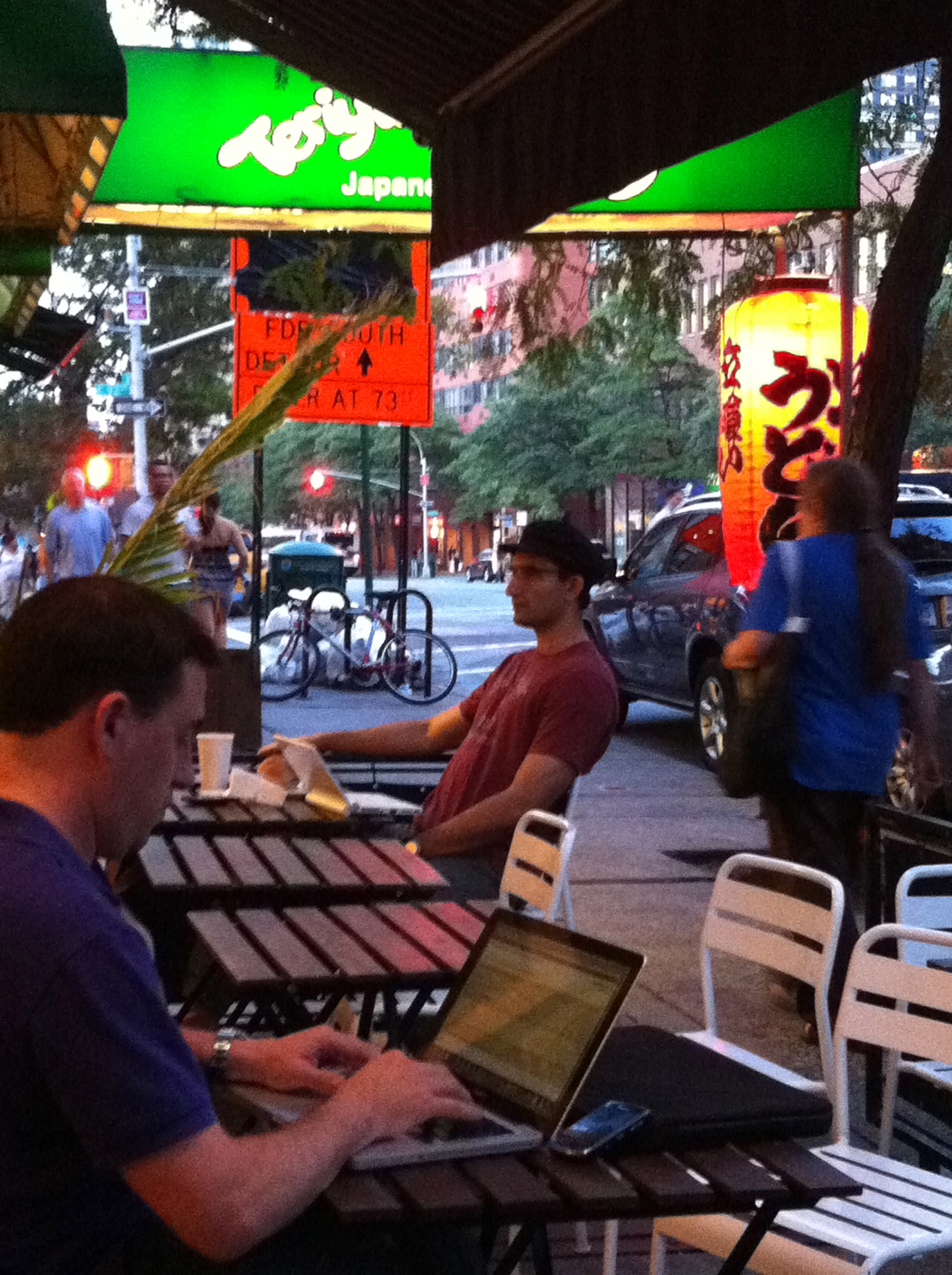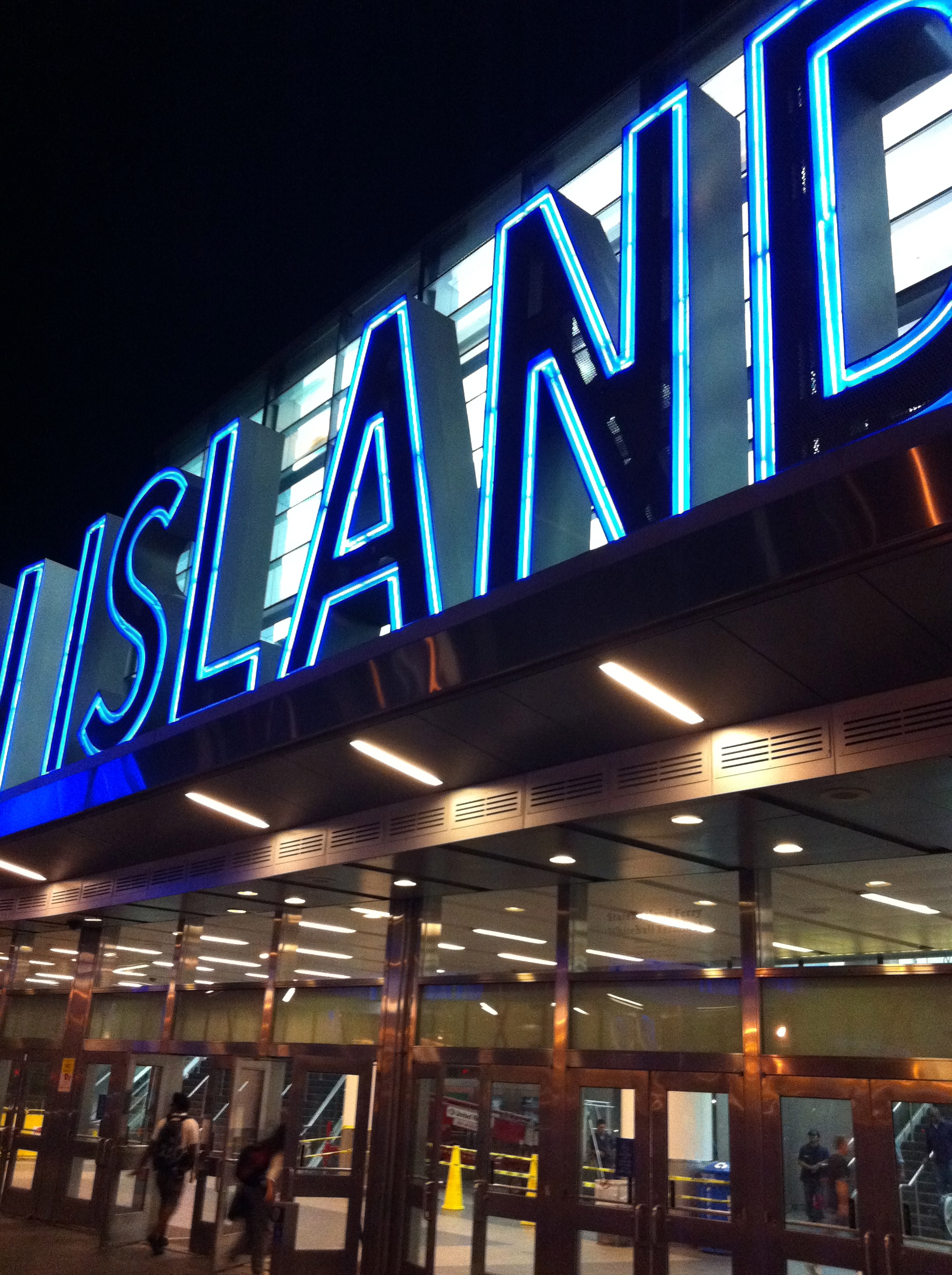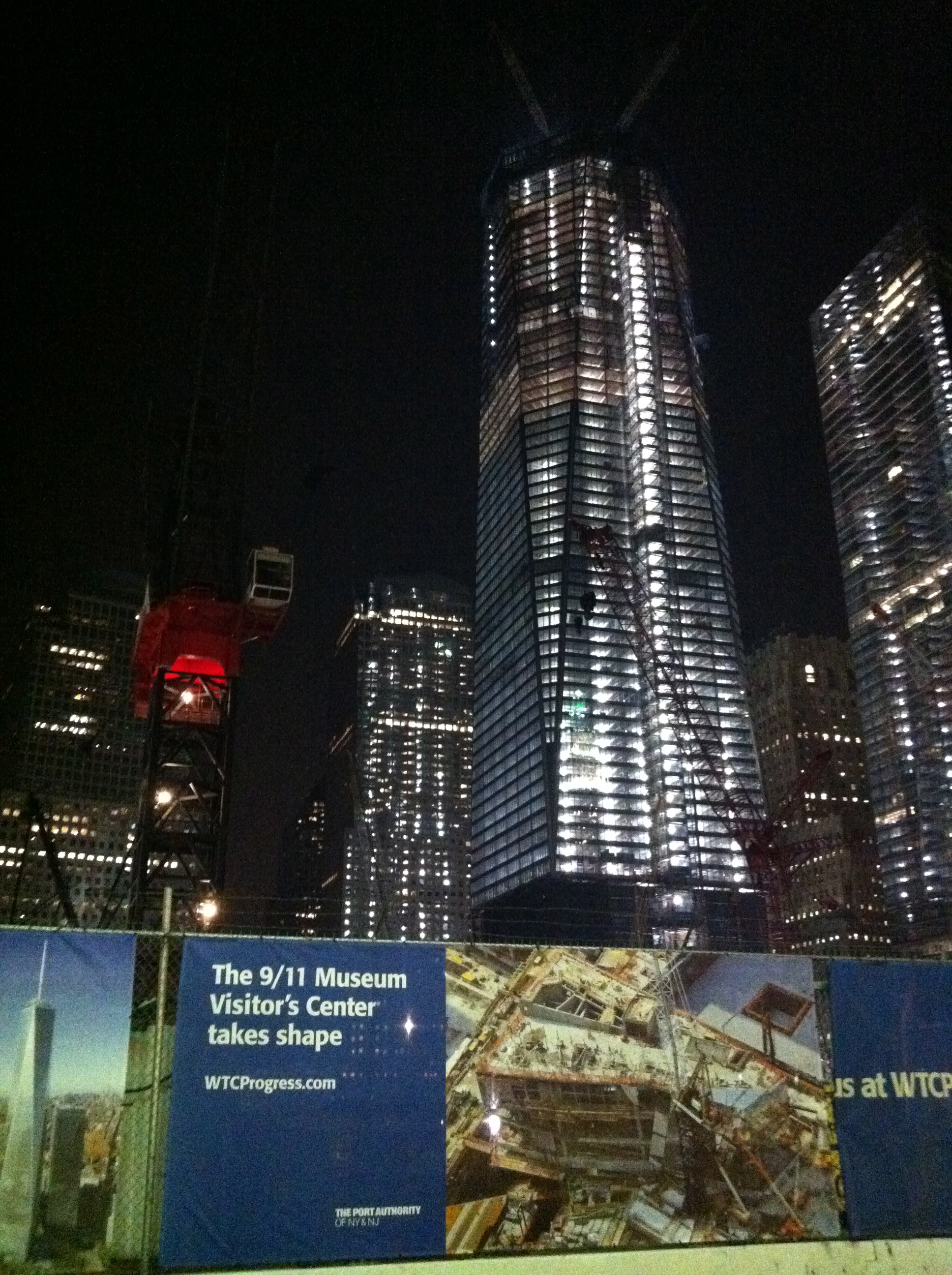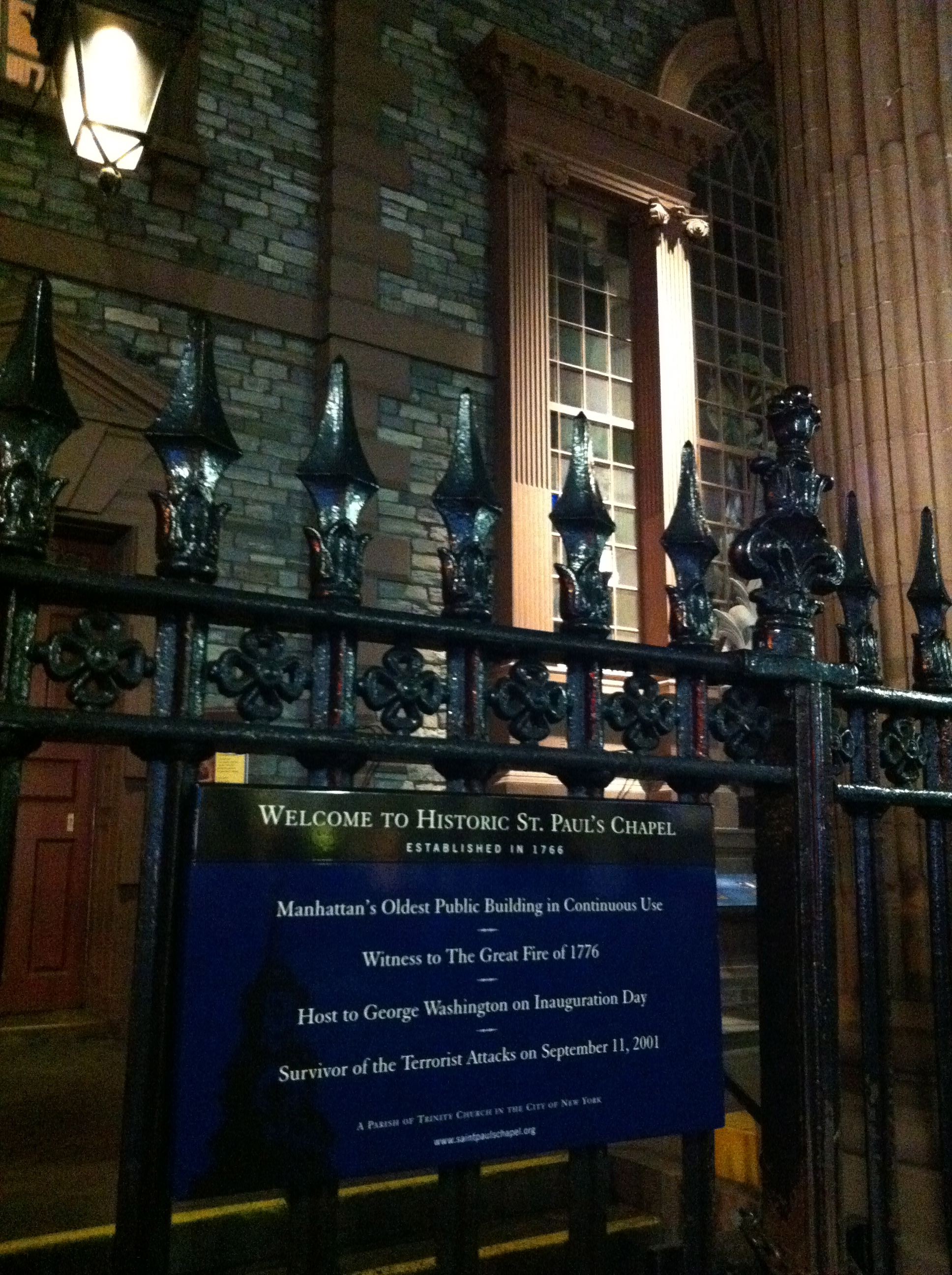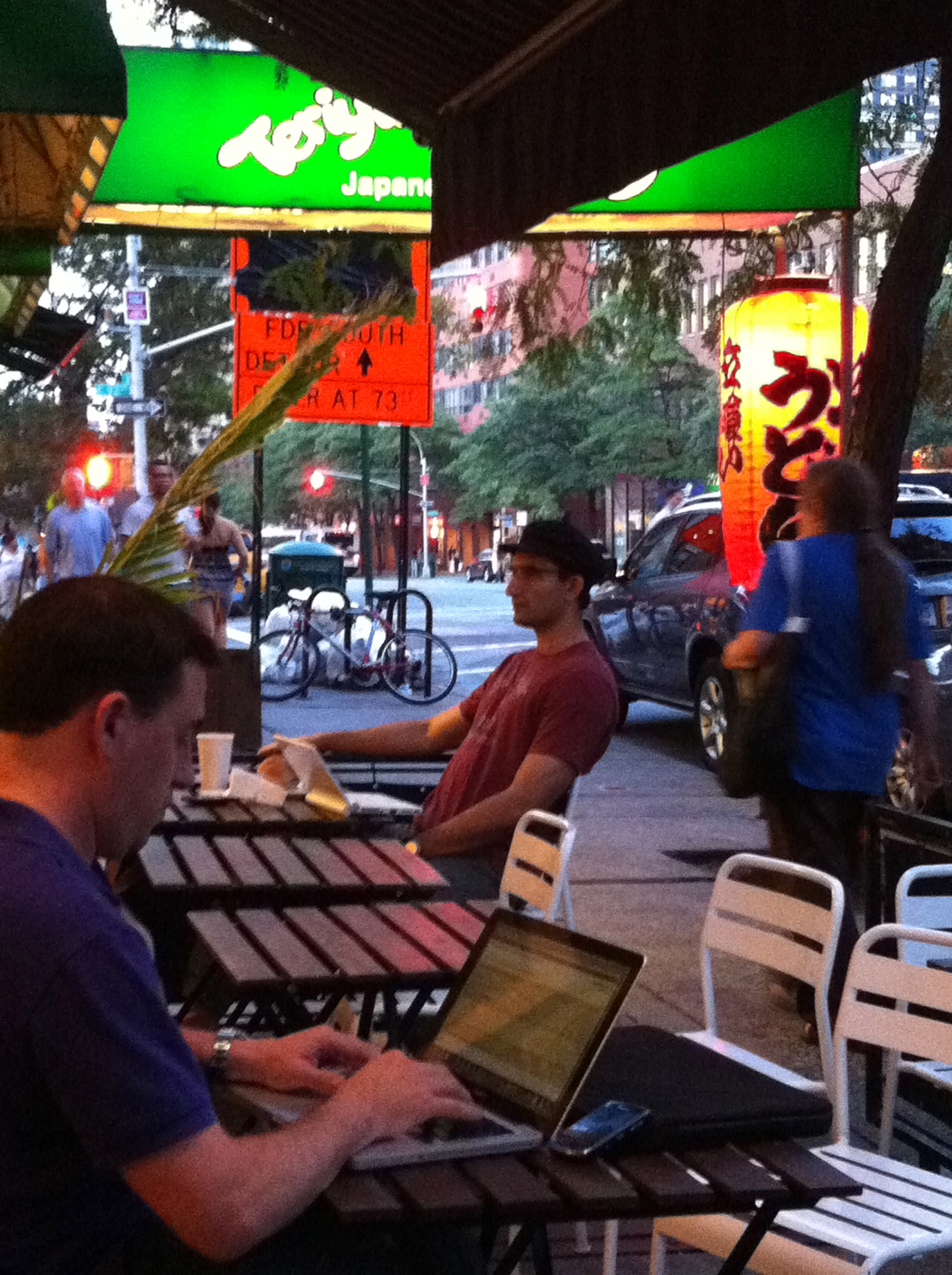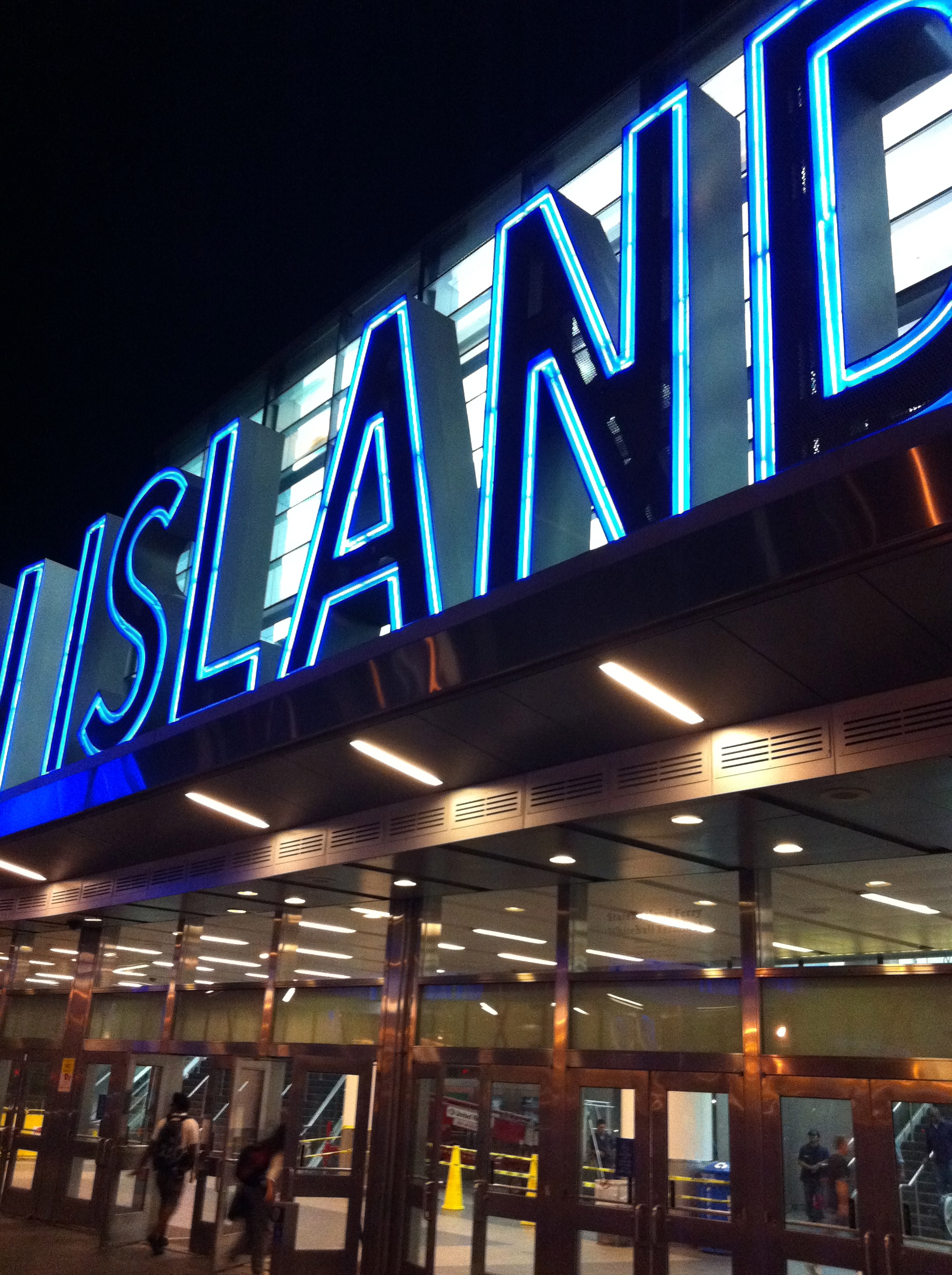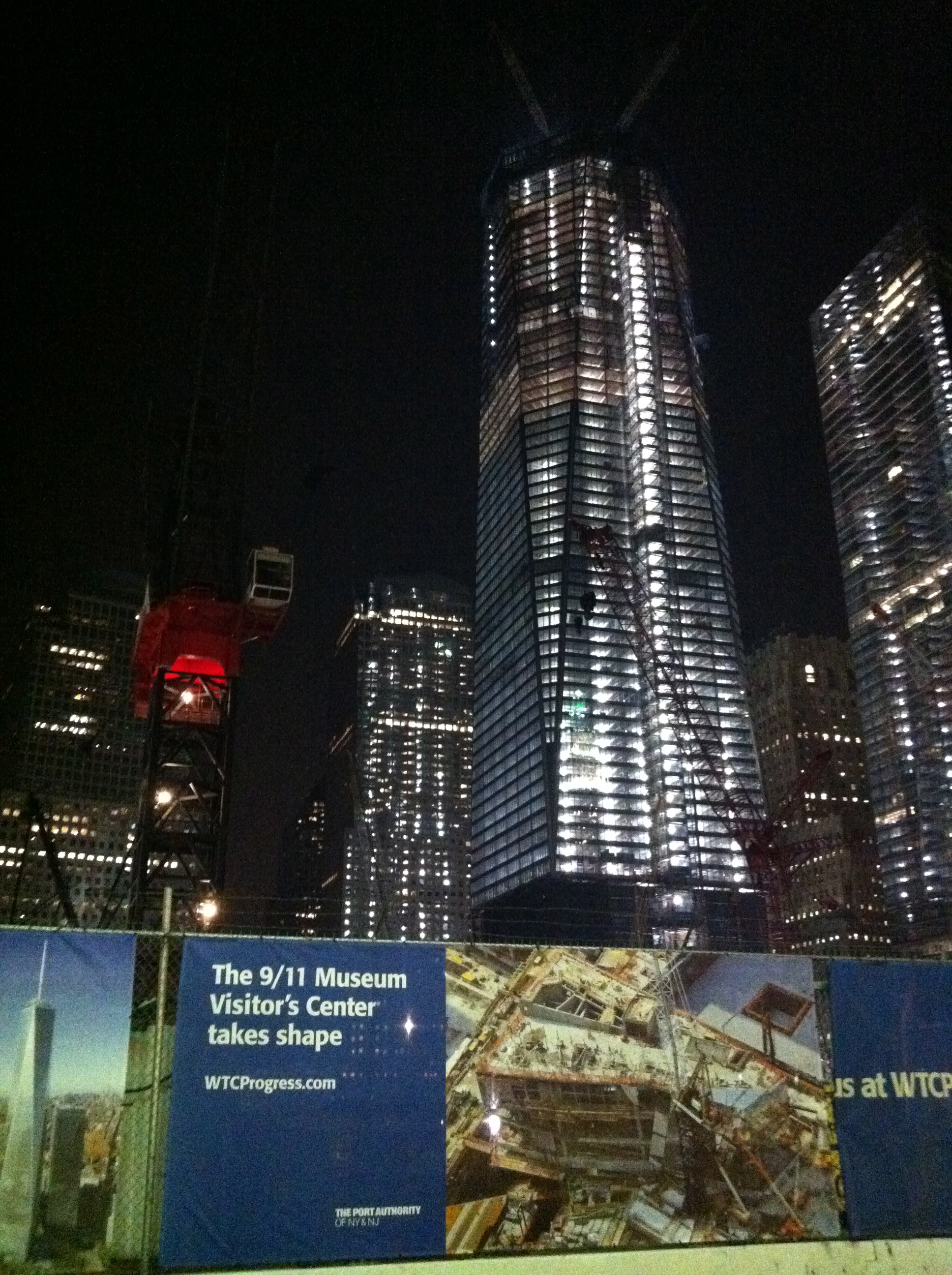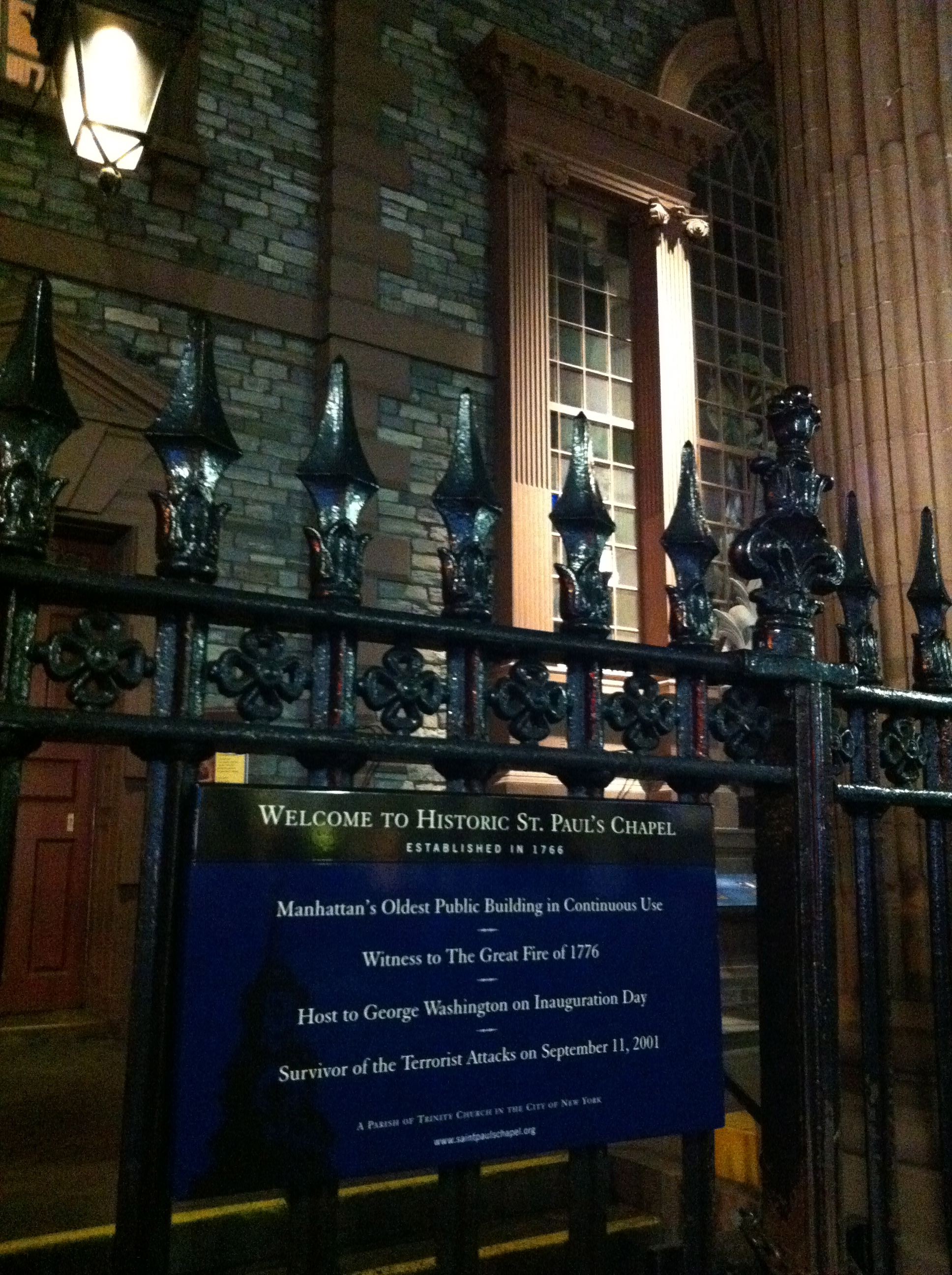 I've been to New York quite a few times. Because of this, so far I'm finding the transition surprisingly easy; my host Elyse has certainly been a big part of that. We'll see if the trend continues. I'm getting around fine and totally owning the subway.
Last night I set up shop at an Israeli restaurant while Elyse was at work. I had Israeli salad and camped out on the sidewalk with my laptop, getting caught up on various pieces of my electronic life — email, insurance, my smartypants blog, etc. The first photo in the gallery is what I saw looking out onto 3rd ave on the Upper East Side while I ate and typed.
I decided to jump on the metro and head down to lower Manhattan to Battery Park to catch a glimpse of Lady Liberty at night in New York Harbor. She's further out into New York harbor than I remember. I couldn't get a good shot with my iPhone. I entered Battery Park near Castle Clinton, an old fort. I learned that the walk I took to get there was once open water, long since filled in with new ground right up to the fort. Clinton Castle is now the launching point for tours to the Statue of Liberty and Ellis Island.
Home is West Michigan. Because of Lake Michigan, I'm accustomed to standing on a shore and seeing water as far as the eye can see. I was struck with how much more powerful the Atlantic filling New York Harbor seems to be. And it was perfectly still save for a few waves from a passing ferry. So much quiet fierceness. Lake Michigan seems so much friendlier somehow (though she certainly has her occasional temper tantrums).
A huge concert across the water at Governor's Island drew me down the way. I ended up at the Staten Island Ferry terminal. Back in college I worked on a service project on Staten Island for a week and took the ferry to get there. The terminal has been significantly renovated since I was last there. It's beautiful in the nighttime. I also read a little of the history of lower Manhattan at the terminal. Broadway Ave (not far away) is the oldest north-south thoroughfare through Manhattan dating back to the days of New Amsterdam. It was originally a Native American path. The Smithsonian National Museum of the American Indian is nearby.
I wandered around to Bowling Green, a small public park that happens to be the oldest in New York City, dating to the 1700's. It is still surrounded by its original fence. Legend has it that upon the reading of the Declaration of Independence at City Hall, a statue of King George in the park was toppled and melted down to form bullets for the revolution. To this day, saw marks are visible atop the fence where crown toppers were forcibly removed.
It was only about 11 o'clock so I decided to head up to the World Trade Center. One World Trade Center is currently at about half its final height. The National September 11 Memorial opens in 21 days, on the 10th anniversary of the attack. Because of all the construction fencing, it's nearly impossible to see what's become of Ground Zero — even the soon to be opened memorial is obscured. I visited about four years ago when final cleanup and foundation work for the current structures was under way. At the time, an outdoor, clearly professionally designed but temporary memorial was erected. I thoughtfully read all the panels, leaning in, hands behind my back like a proper musem visitor. Then I looked through a gap in the fence and saw the actual site. I instantanesouly began to weep. It came over me with that quiet fierceness of the water in the harbor. I had no such reaction this time around. On the way back to Elyse's apartment, I visited St. Paul's Chapel of Trinity Church — a major part of the 9/11 story and a significant historical fixture of Manhattan long before the word "terrorist" was spoken so often within its walls.
Elyse was clearly amused at how much ground I covered and joked last night that I should just start educating her about New York since it seems I know more than she does.
Today I'm leaving Elyse's apartment and will be moving into my new apartment with my two bags and my laptop (boxes to be shipped over soon). I'm off to my first orientation events at school tomorrow. New ground of my own to be taken…