A day in the life: Coffee & Lunch. But wait. This is cool. I promise.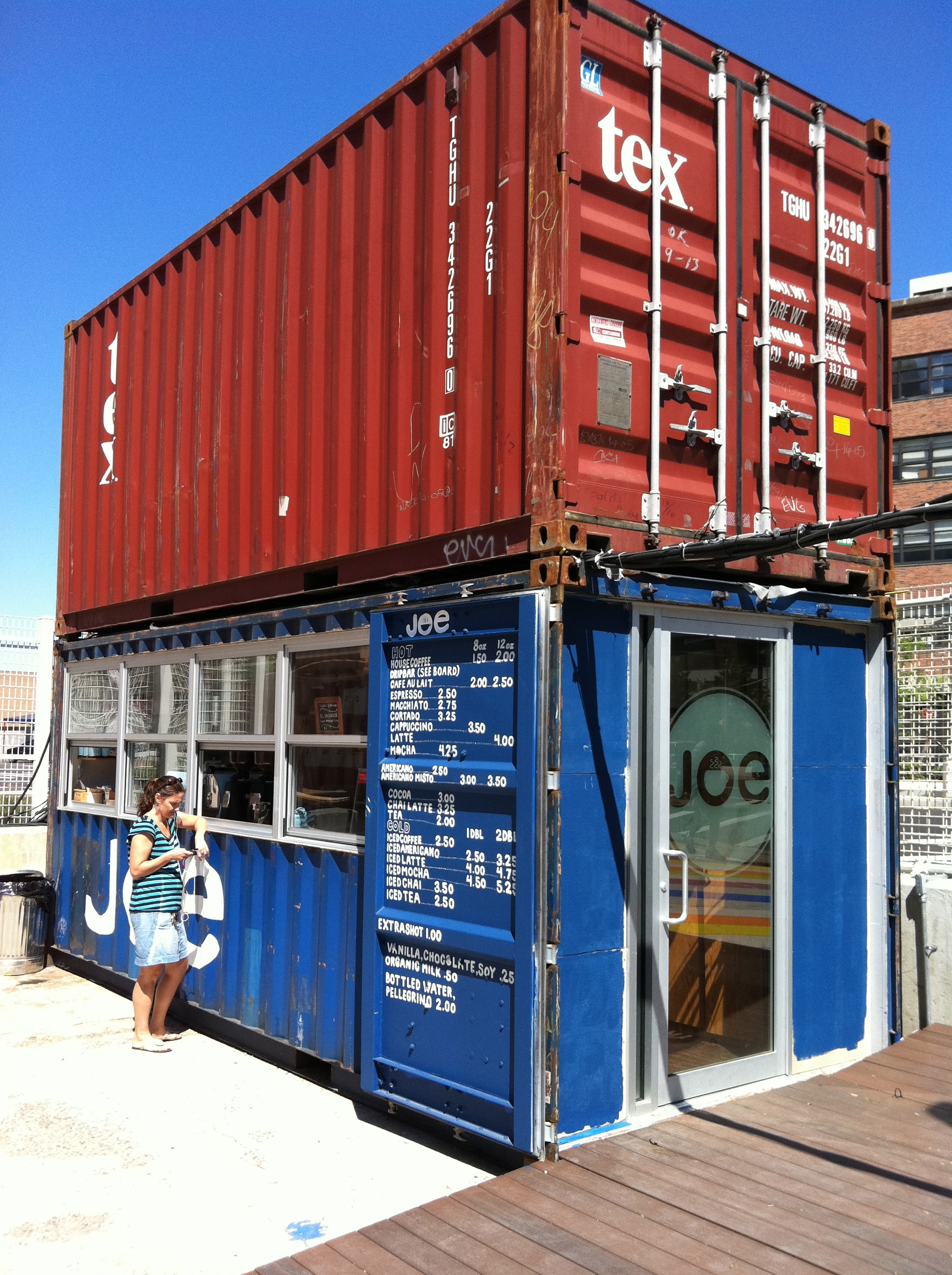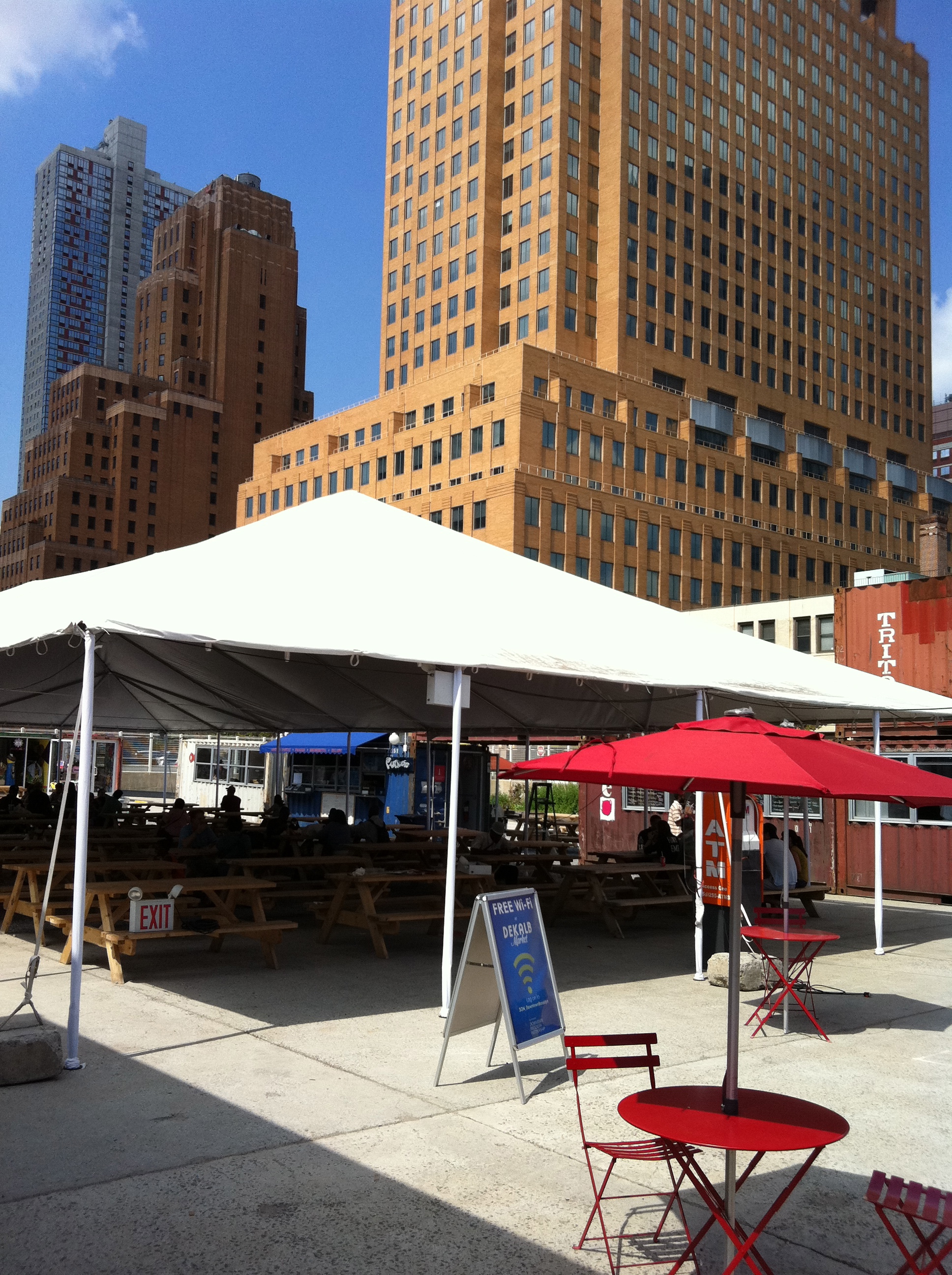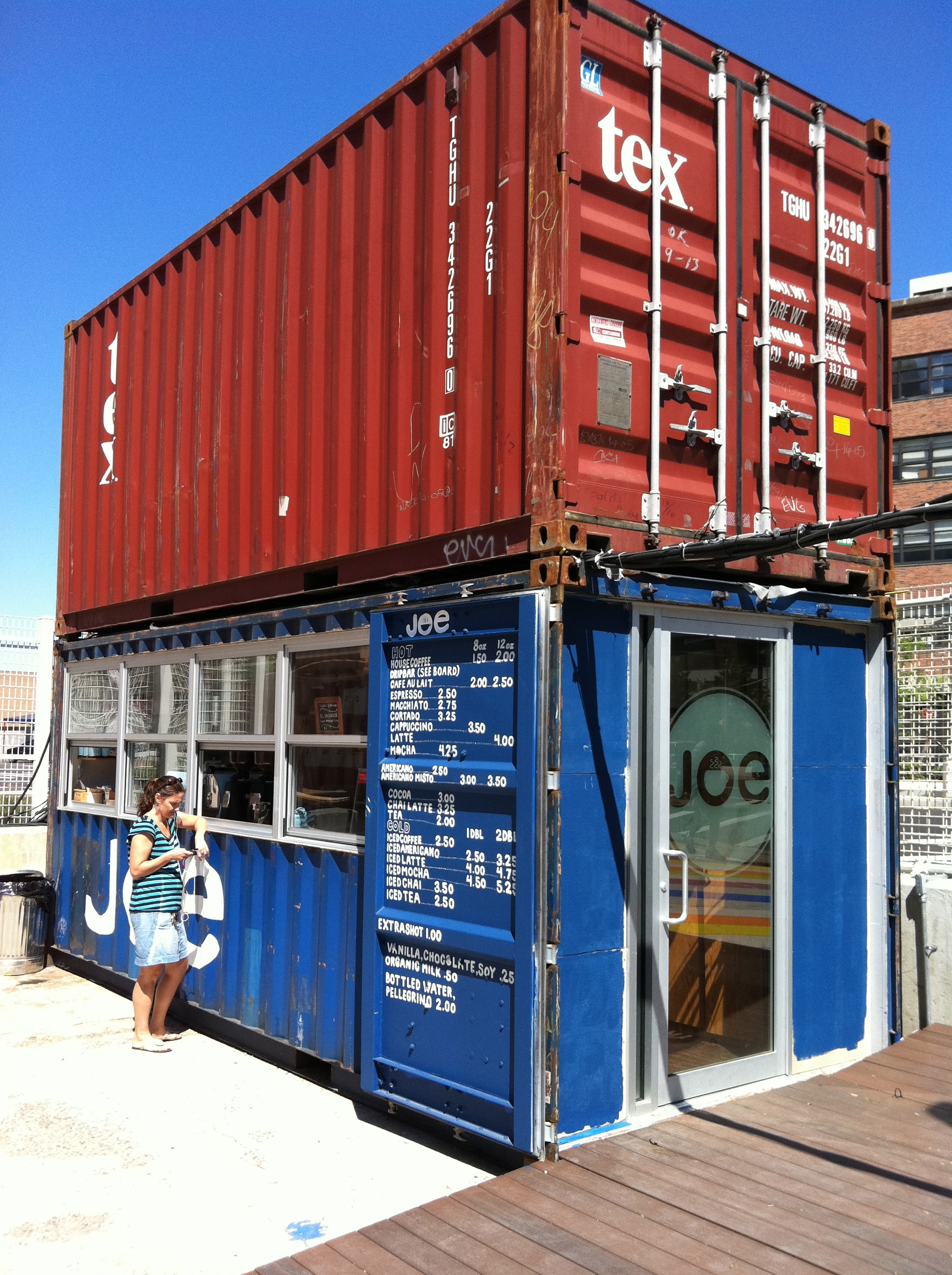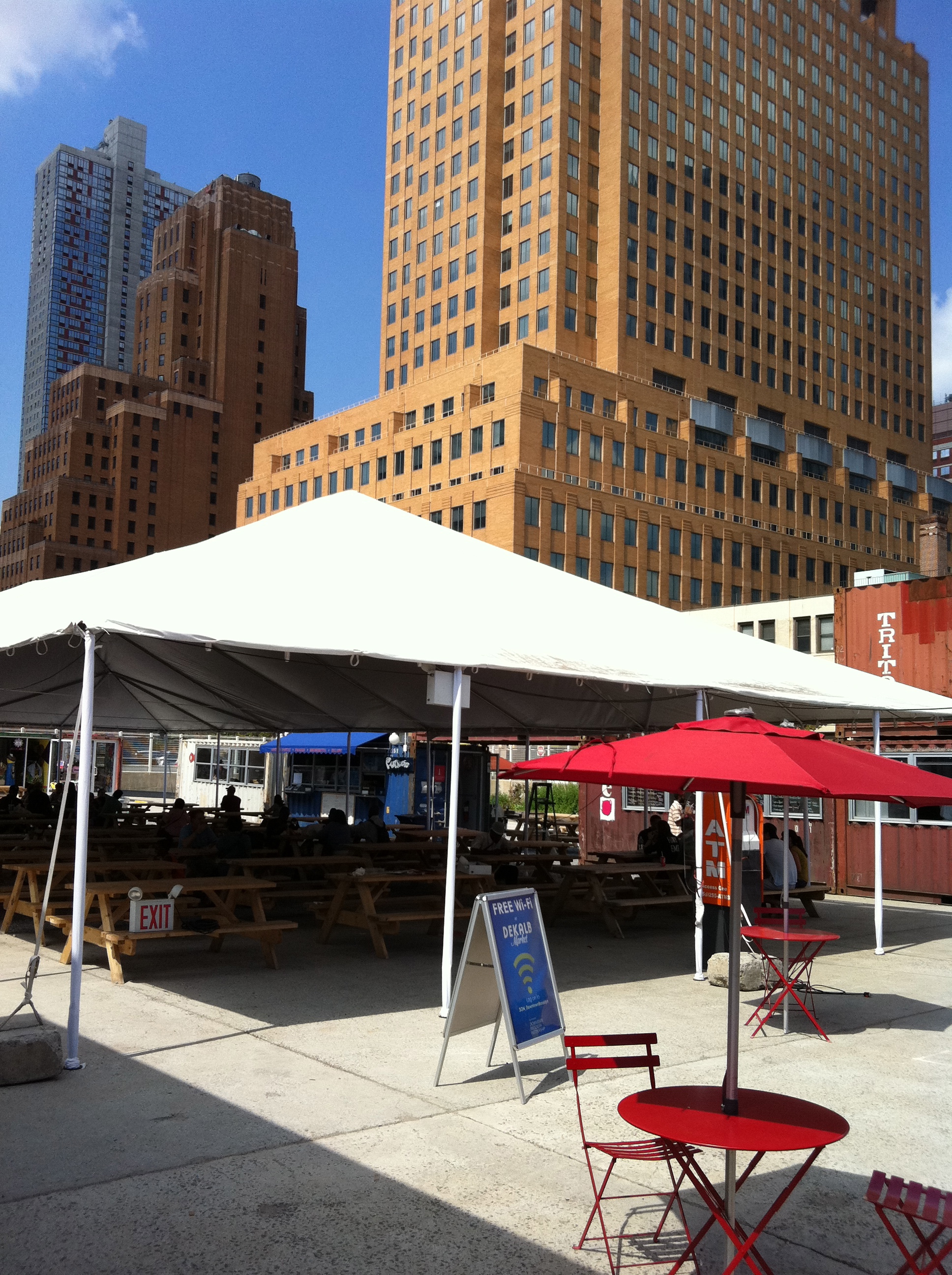 New action shots! Of fairly slow moving things!
Joe Coffee (aka Joe the Art of Coffee) is something of an establishment in New York City. I even recall seeing bags of their beans on the store shelves back home. If you see really plain bags of coffee with just "Joe" on them, you're in the right place.
Joe just opened a new location in a market immediately outside one of the two subway stops I take to get to school (depending on the weather, I take different ways in). But here's the thing. This is no ordinary market. This is newly opened DeKalb Market (just outside DeKalb station). The whole market is made of salvaged shipping containers! It's like ½ farmer's market + ½ artist commune + ½ mini-mall. Yes. I know that adds up to more than 1 — that's what happens when you have this much awesome. Incidentally, if those picnic tables look like they'd be less than comfortable in direct sun, that's because the giant tent covering the courtyard was not yet back up after hurricane Irene at the time of the photo. I've since added a photo to show what the center of the market looks life for real.

The other shot in the gallery is of MetroTech Commons. I ate lunch there outside in the nice air yesterday. My school NYU•Poly is a part of MetroTech Center, a 20 year old educational and business center campus formed to help revitalize downtown Brooklyn. It worked. Obviously, the Commons is a nice green space — I even get to see it through the windows of my lab. It also hosts art installations and events. I've not yet experienced any of these events that I've read about. I have, however, been startled several times by a very life-like scultpture of a seeing eye dog in the middle of the sidewalk. Dogs aren't allowed on the Commons so it stands out. Gotten me every time too.