Hail to the Chief. Or, ridiculous costumes aren't going to wear themselves.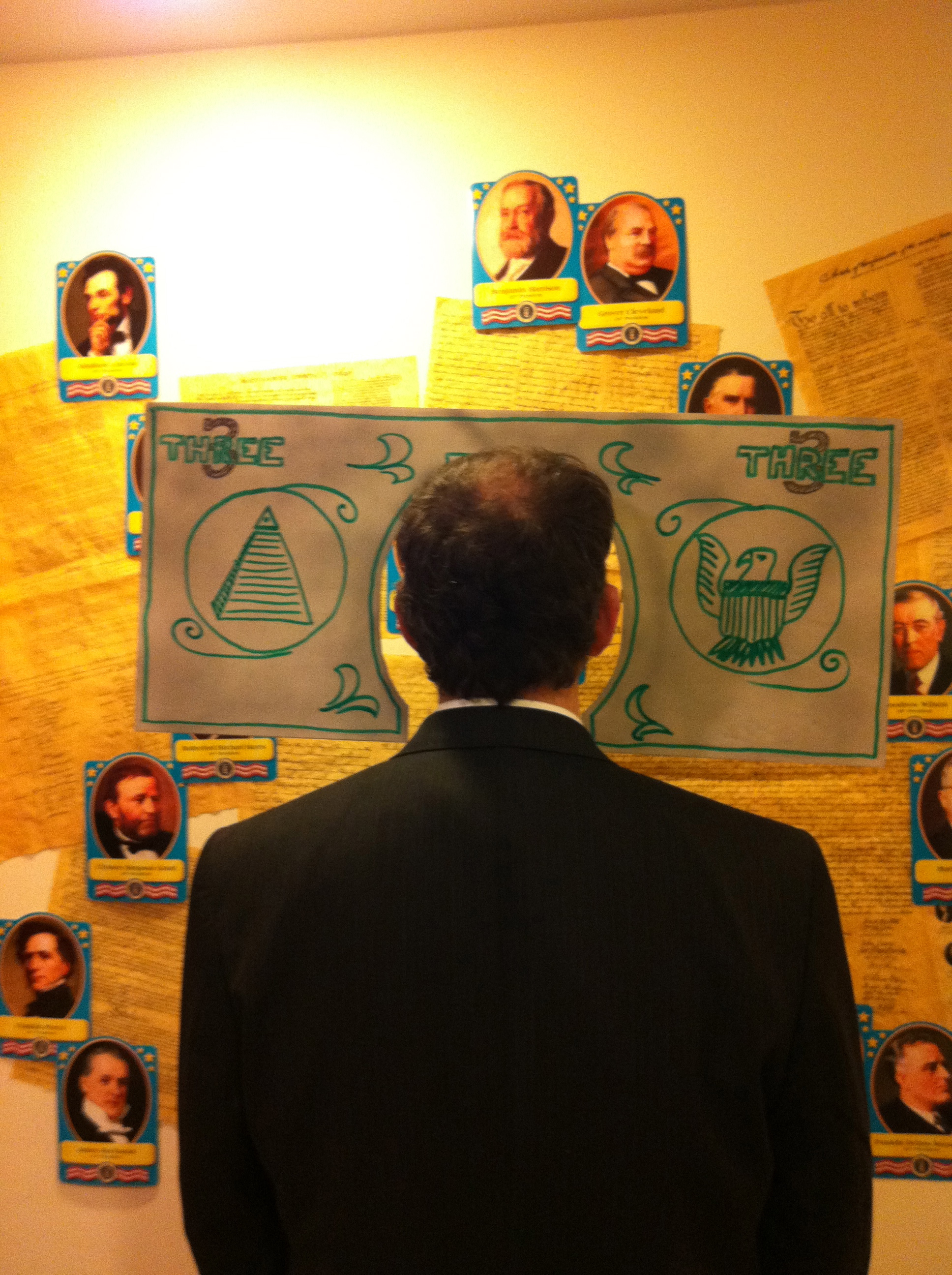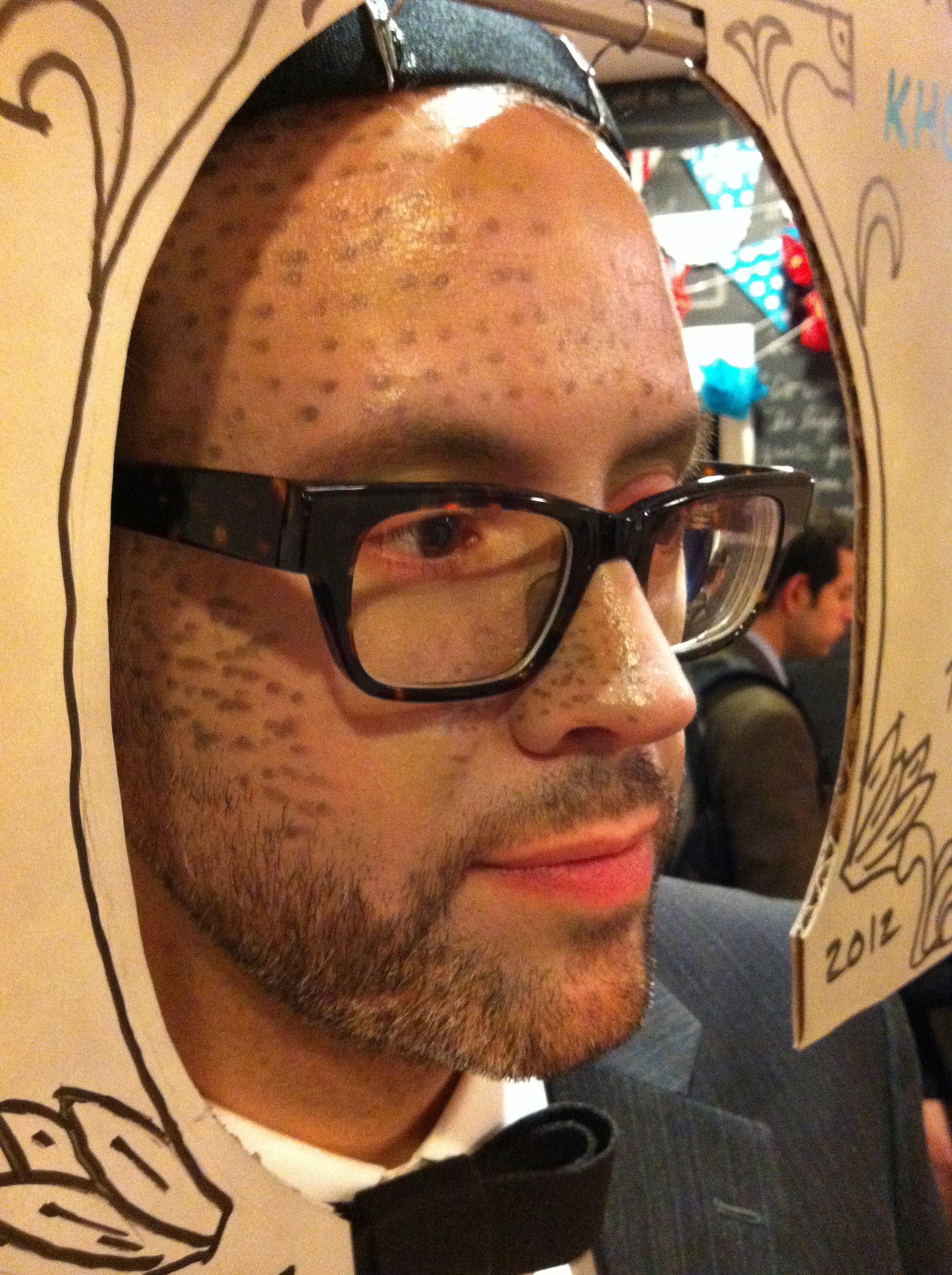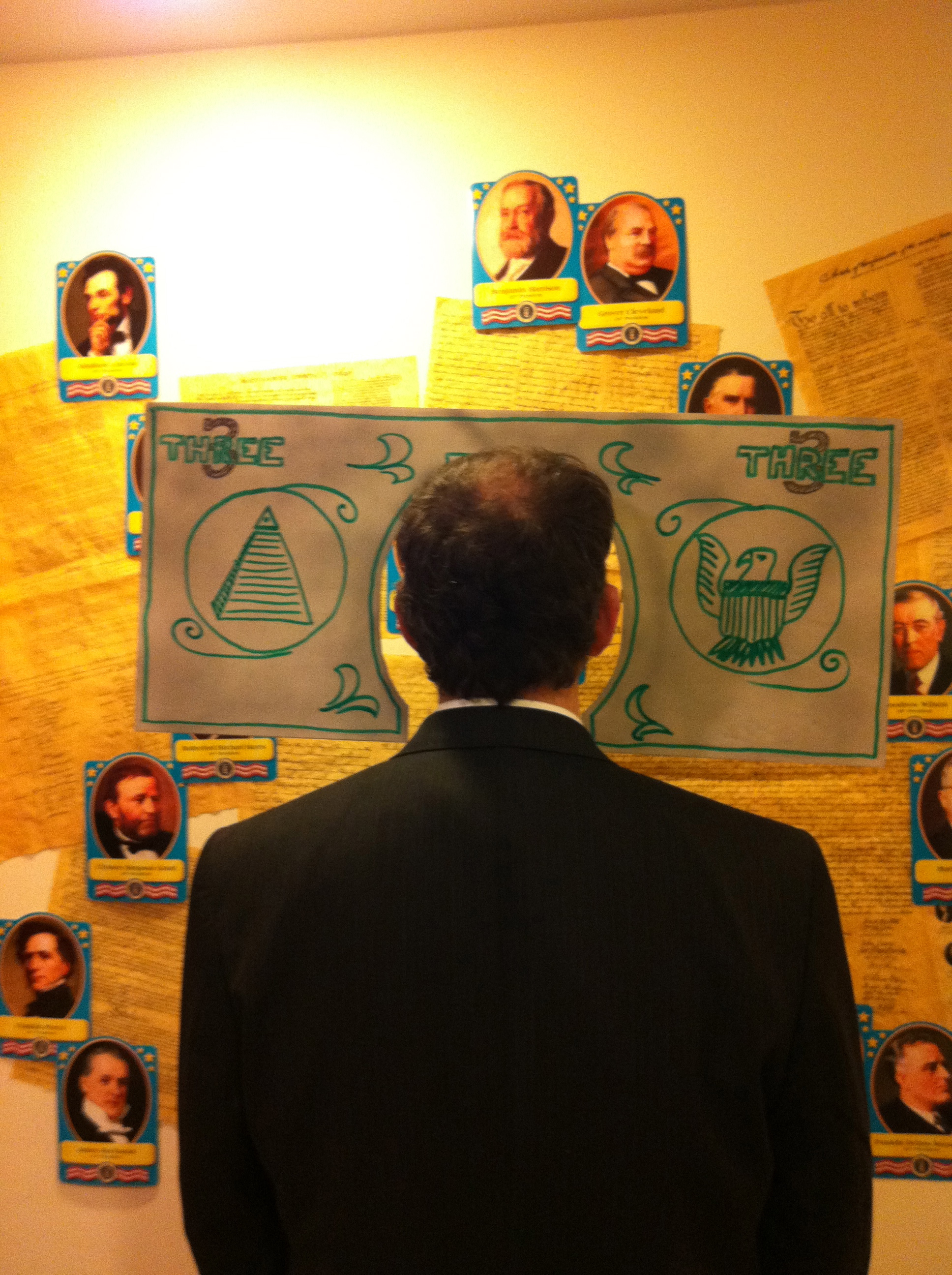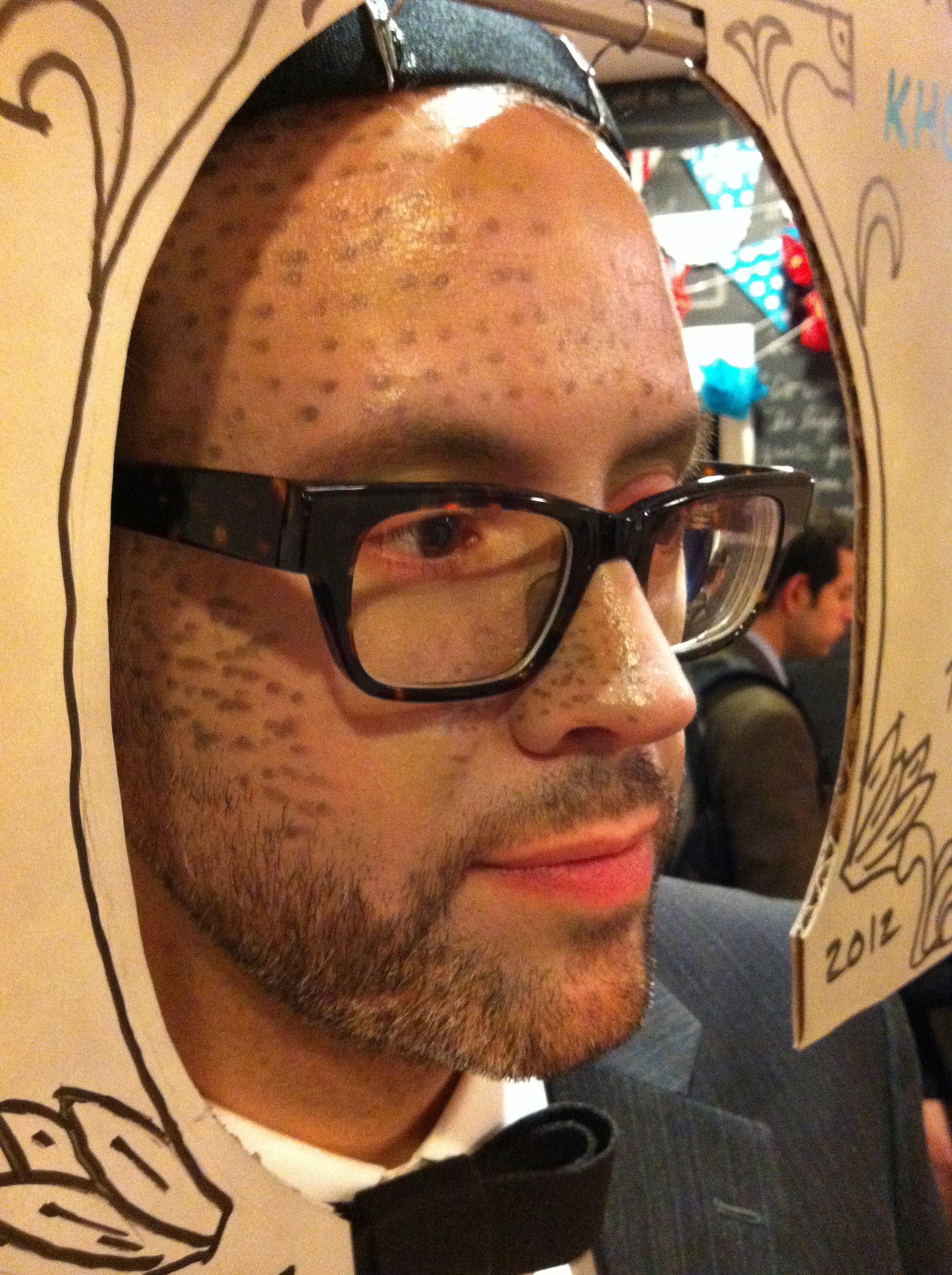 Update (March 8, 2012): Photos and stories from the entire night!
In honor of President's Day I give you the costume I wore for a President's Day themed party this past weekend. Yes, I made it — even the old-timey bow tie. Yes, I wore money-colored stage makeup — didn't turn out as great as I had hoped. Yes, I wore this getup the whole night, while managing not to move my head around too much. Yes, I rode public transportation in that makeup while my headgear was in a plastic trash bag. No, nobody seemed to notice much.
I got the idea in the week leading up to the party. And then I got so excited about it that I had to do it. Took me several hours Friday night and Saturday morning to put it all together. And by all I mean: two different kinds of cardboard, spray paint, markers, two kinds of glue, a headband, paper clips, a pencil, felt, two kinds of stage makeup, and a design that formed in my head while I scavenged and bought supplies. I had the three piece suit already, though it's now a little too big on me in recent years. The makeup was meant to match my face to the bill and suggest the dot pattern used to print portraits on U.S. currency. I'm greener and grayer than the photo really brings out. The head piece was suspended so it always righted itself (that engineering education put to fine use).
Originally, I had thought I would go as Abe Lincoln in the five dollar bill. But I couldn't bring myself to shave just my upper lip to replicate his beard. So I went with a nondescript dead president on the nonexistent three dollar bill. Funny money, if you will.
The party was held at the same locale, hosted by the same fabulous ladies as the most excellent Thanksgiving dinner I wrote about last year (last year!). The place was done up with presidential photos, copies of our founding documents, bunting, and little cards explaining the hors d'oeuvres as past presidents' favorite foods. People came dressed as a secret service agent, JFK, Jackie Kennedy, the Red Scare, Lady Bird Johnson, President Obama / Colin Powell, James K. Polk, the Bush twins, and more. The West Wing played on a laptop all night. A finer presidential gala this side of the 2013 Inauguration could not have been had!
p.s. I should point out that if you haven't seen them already, my Thanksgiving post was updated some time ago with links to photos of me in the feather fascinator.