I was devillainized at the Brooklyn Superhero Supply Co.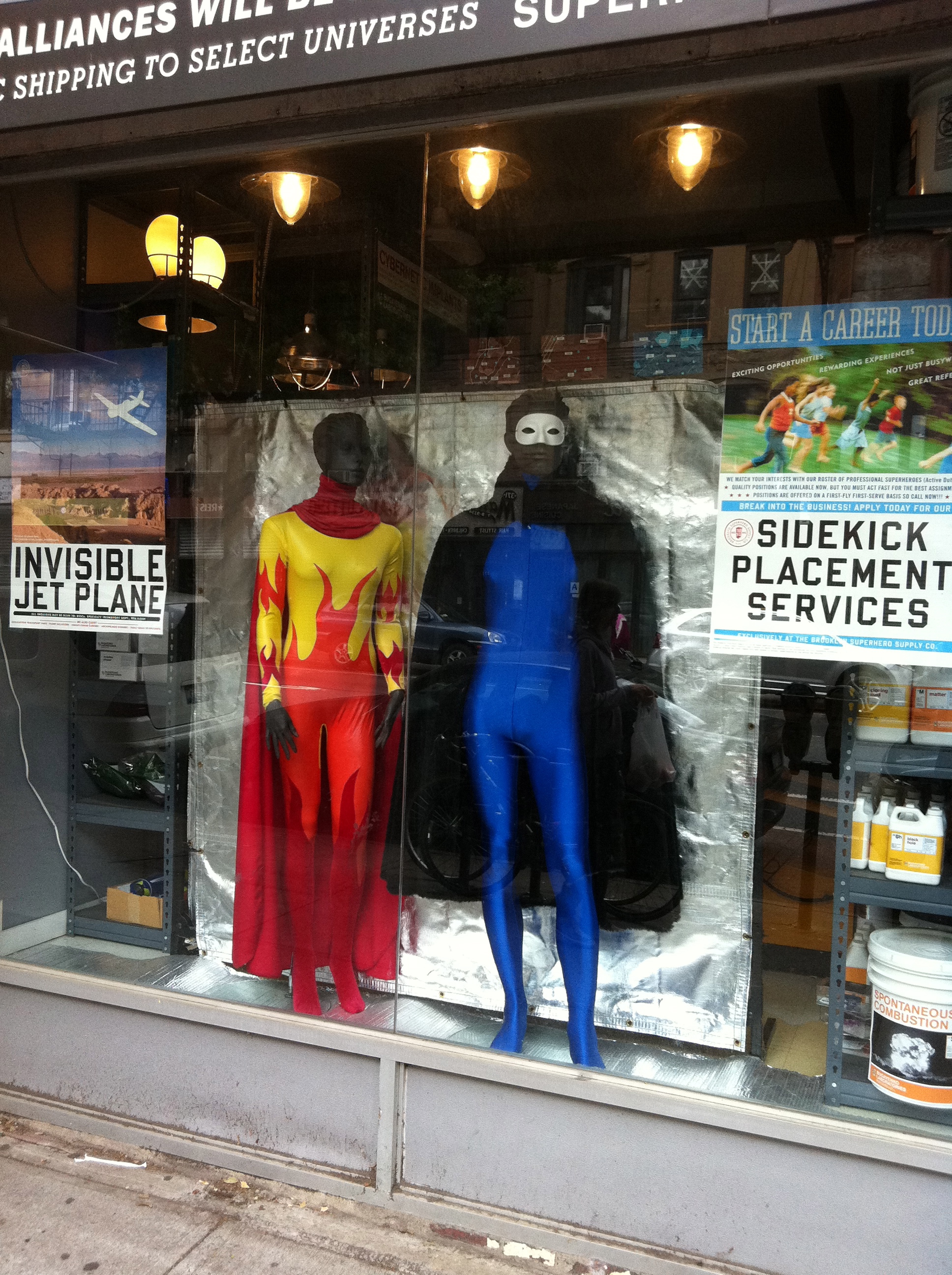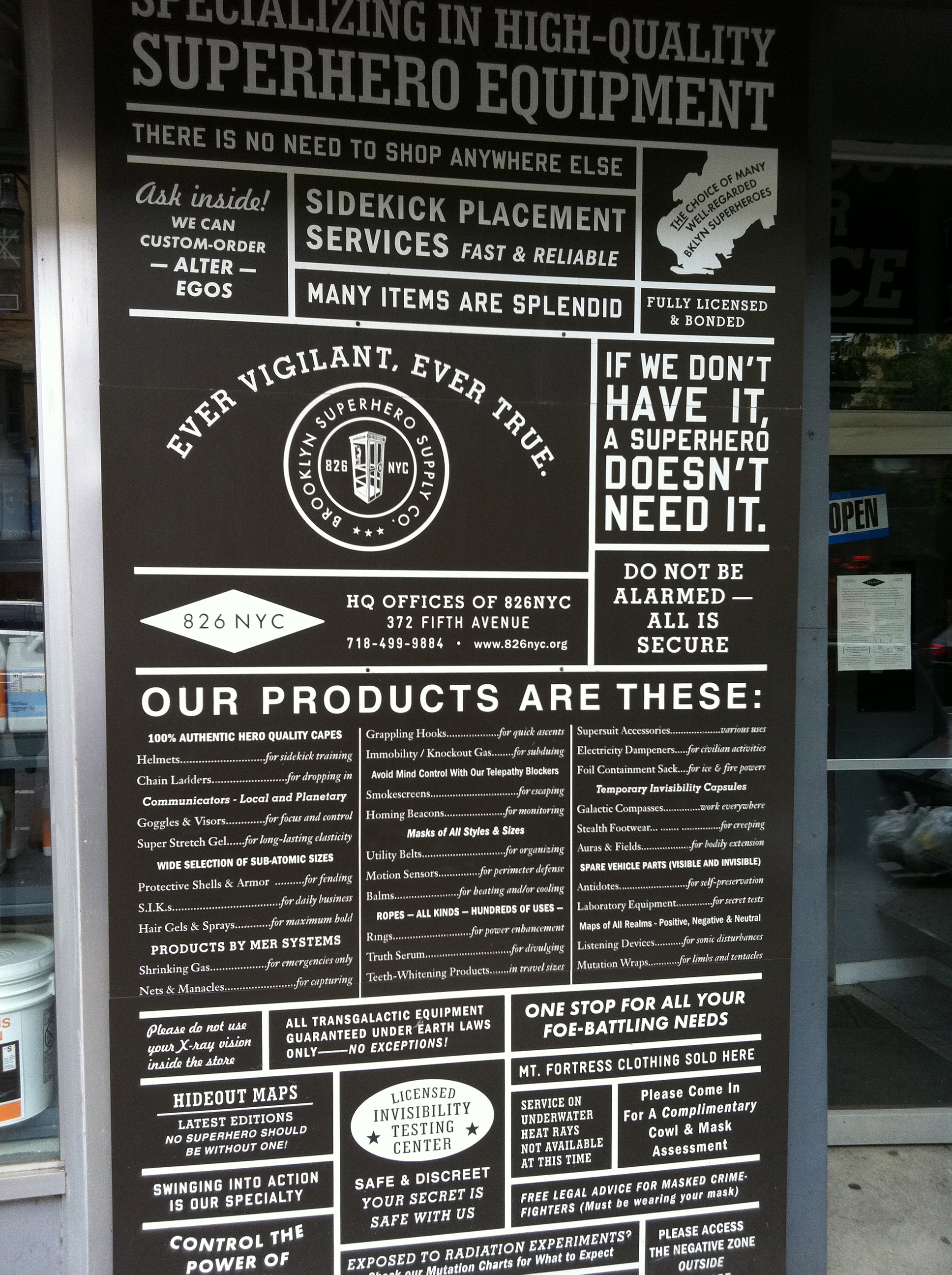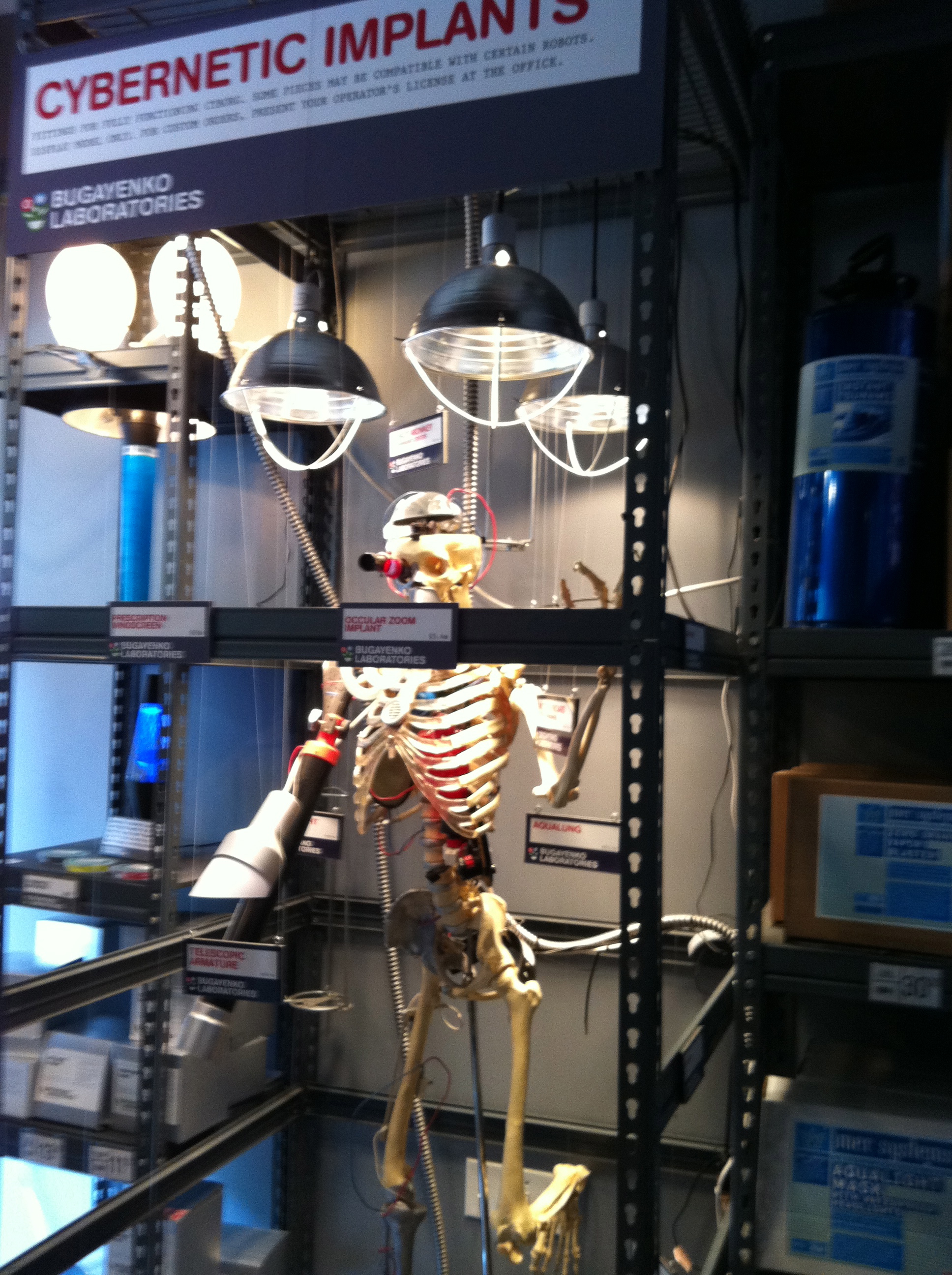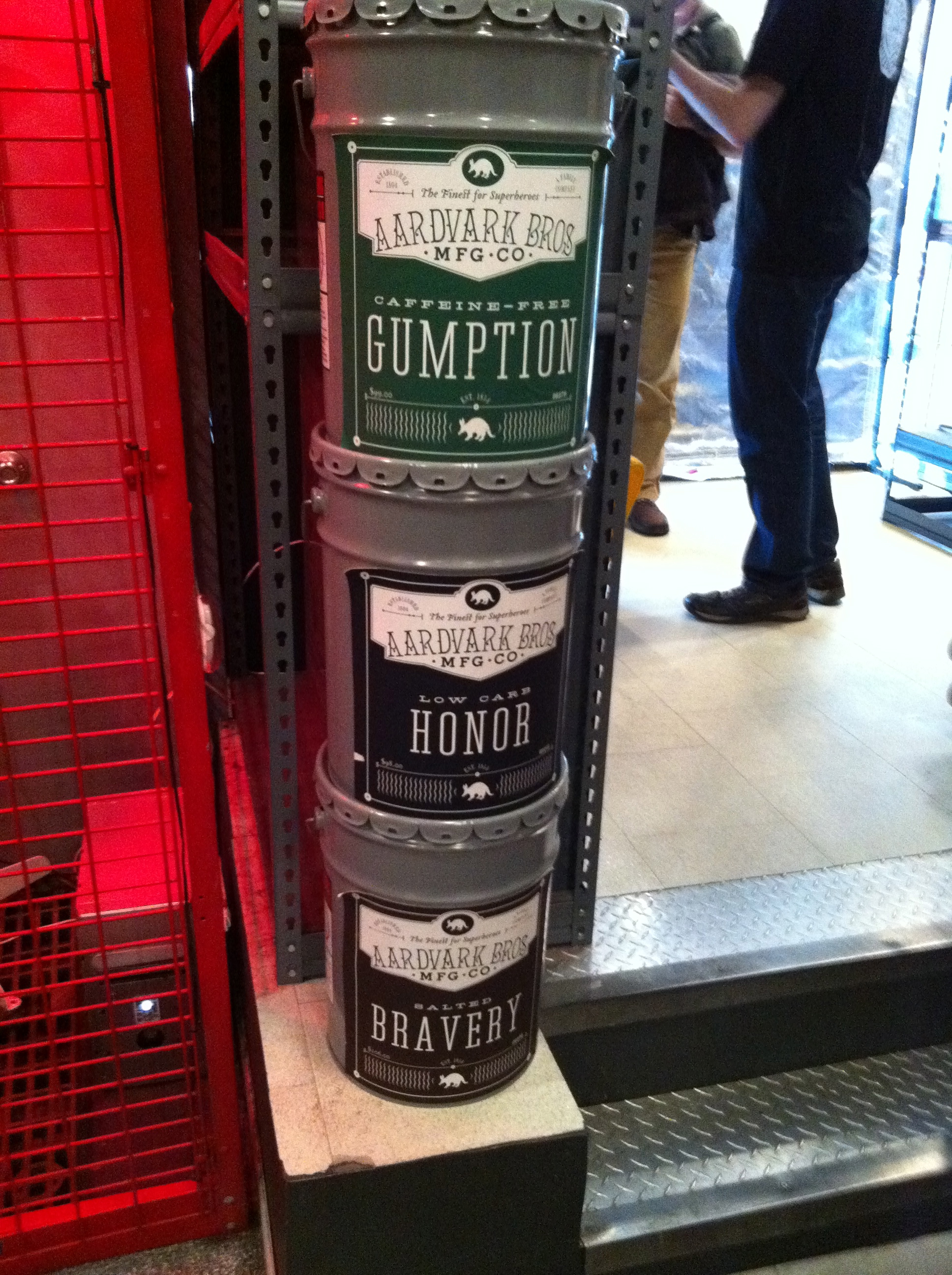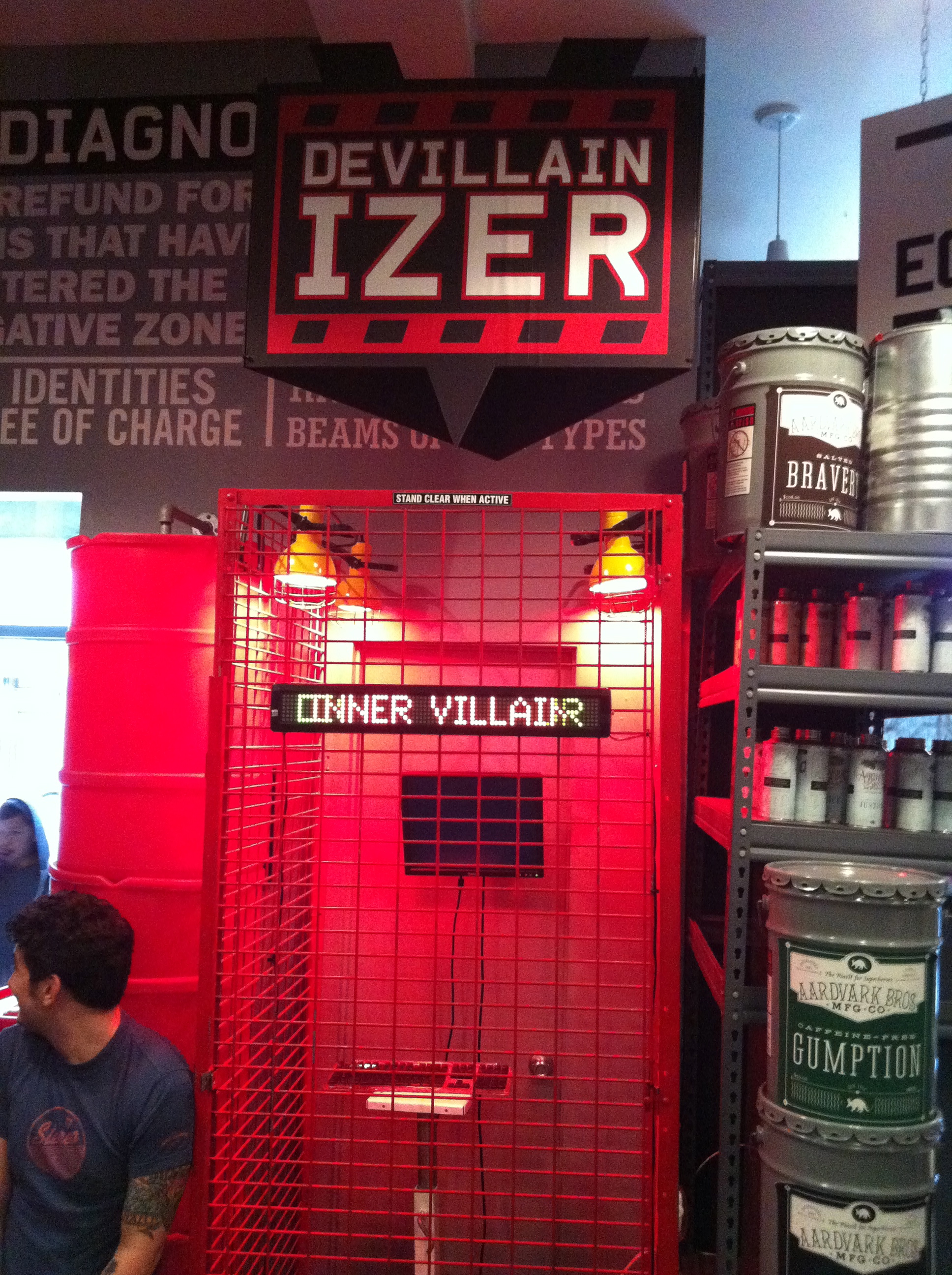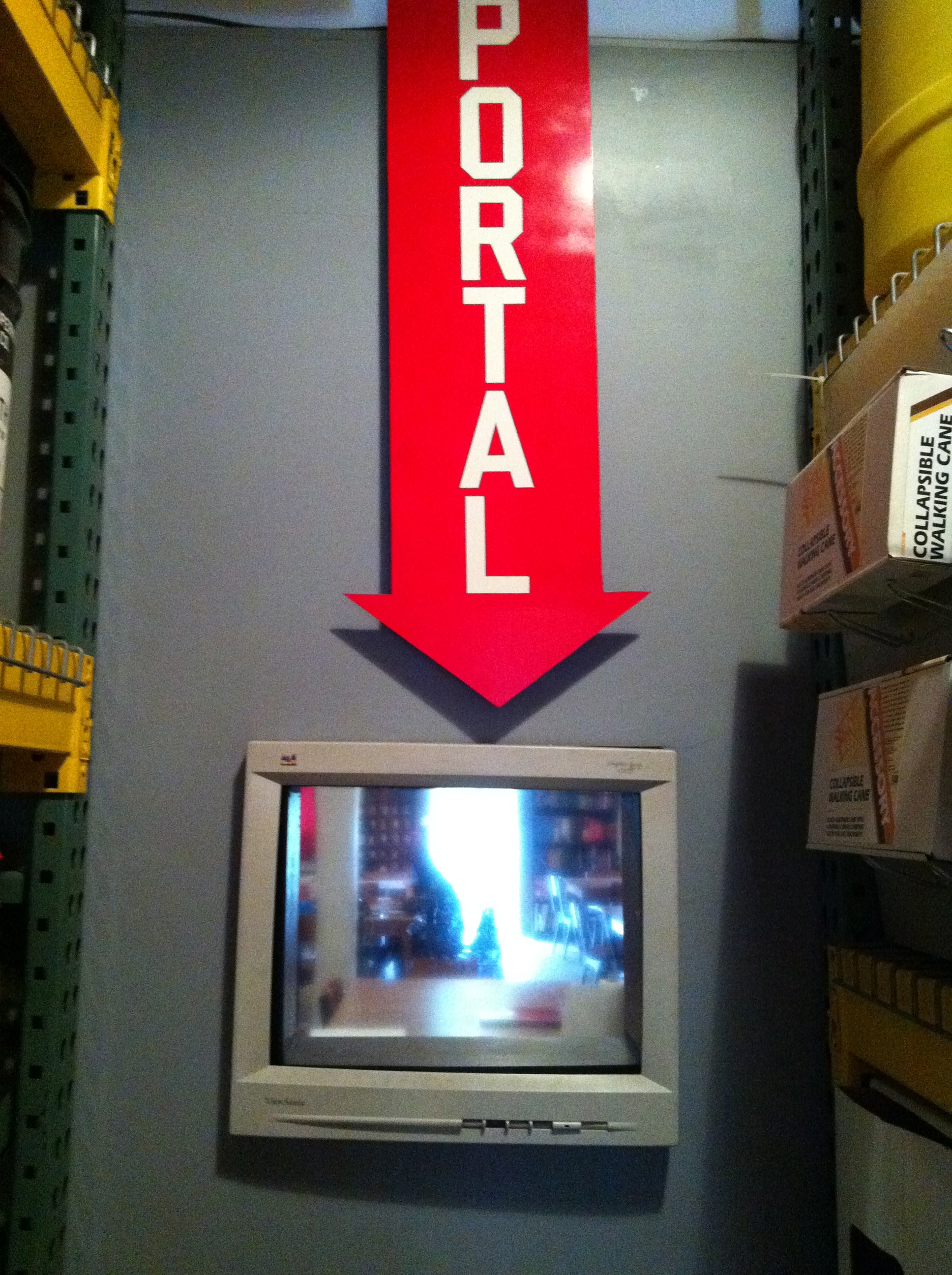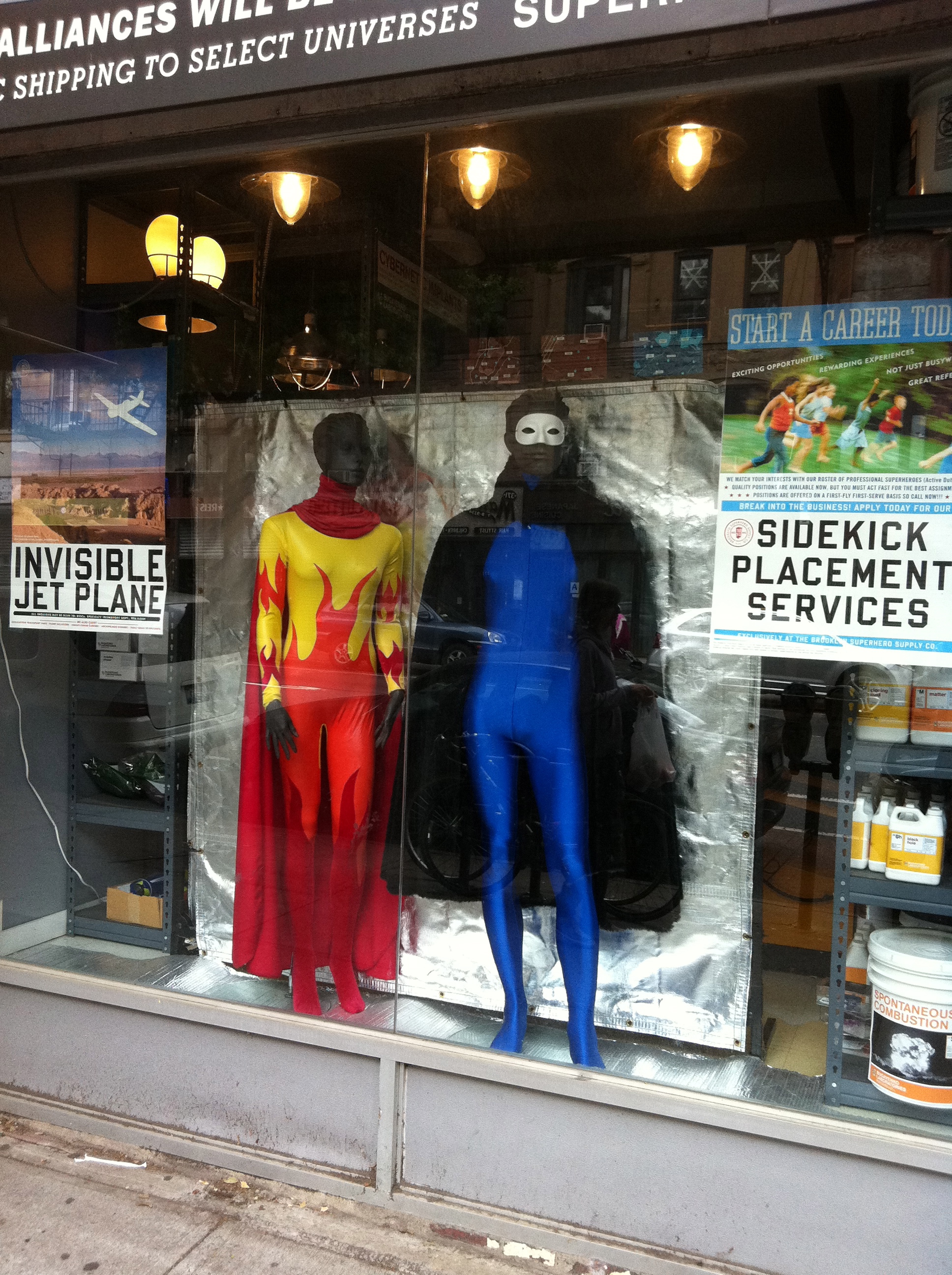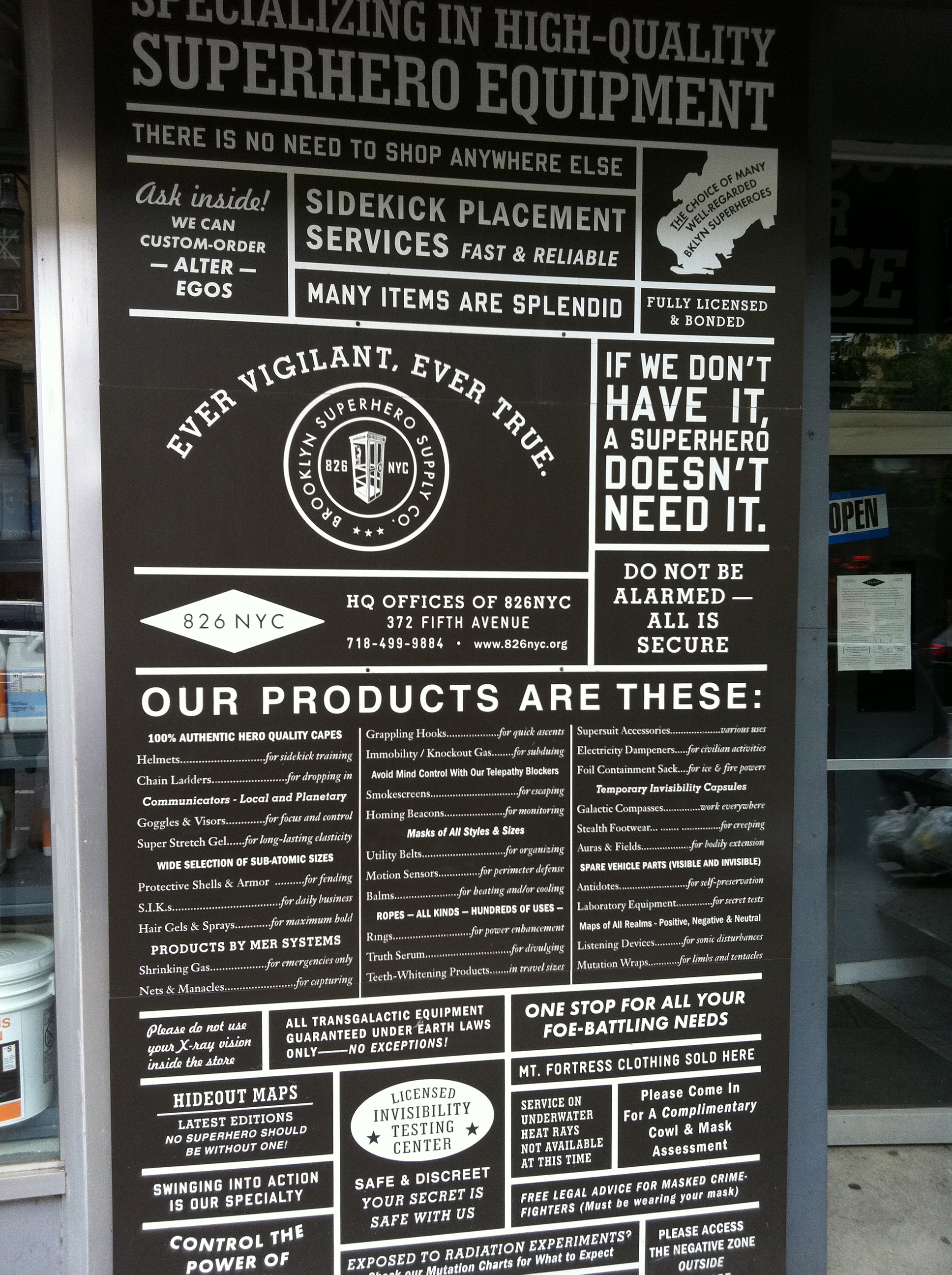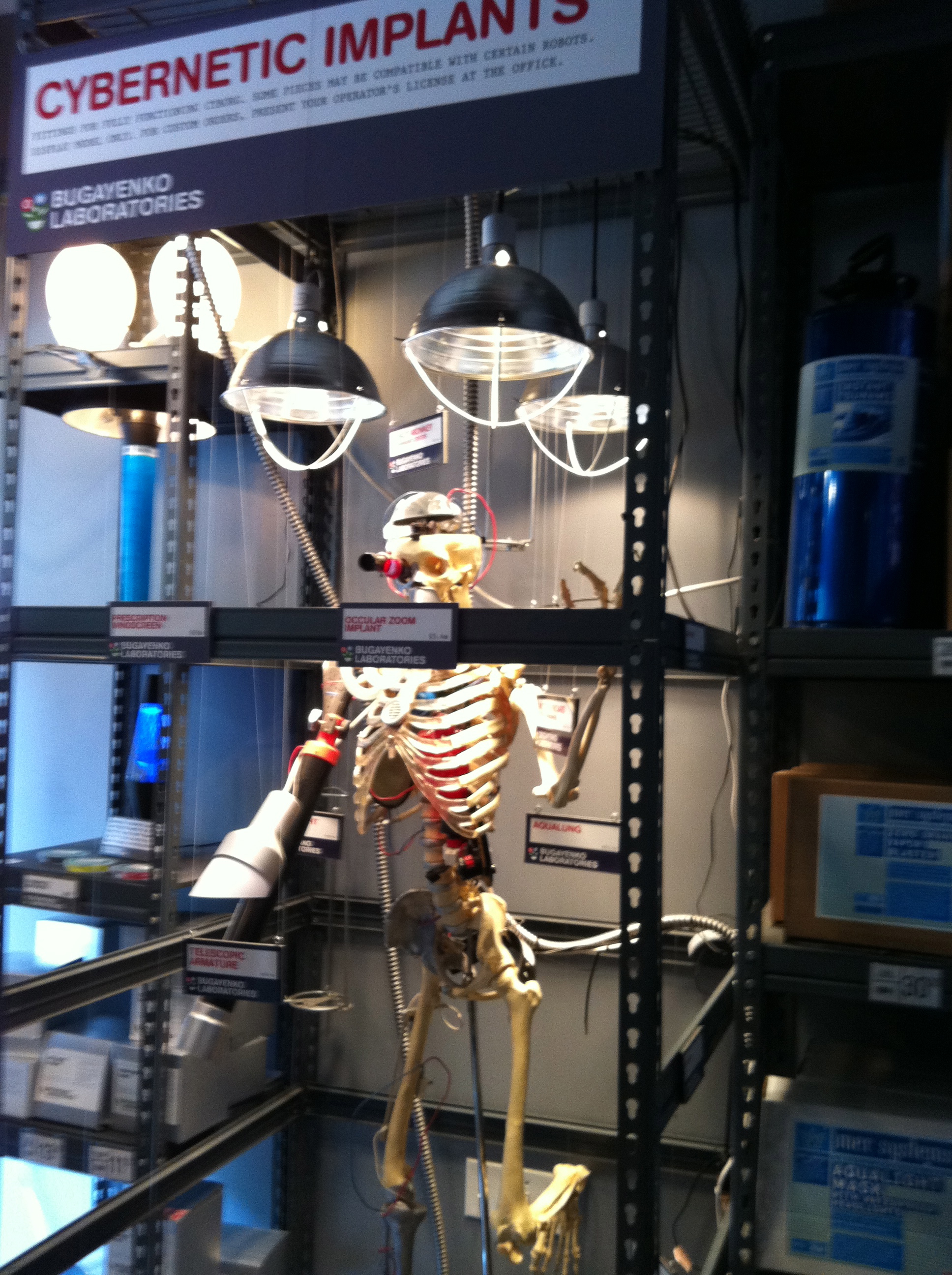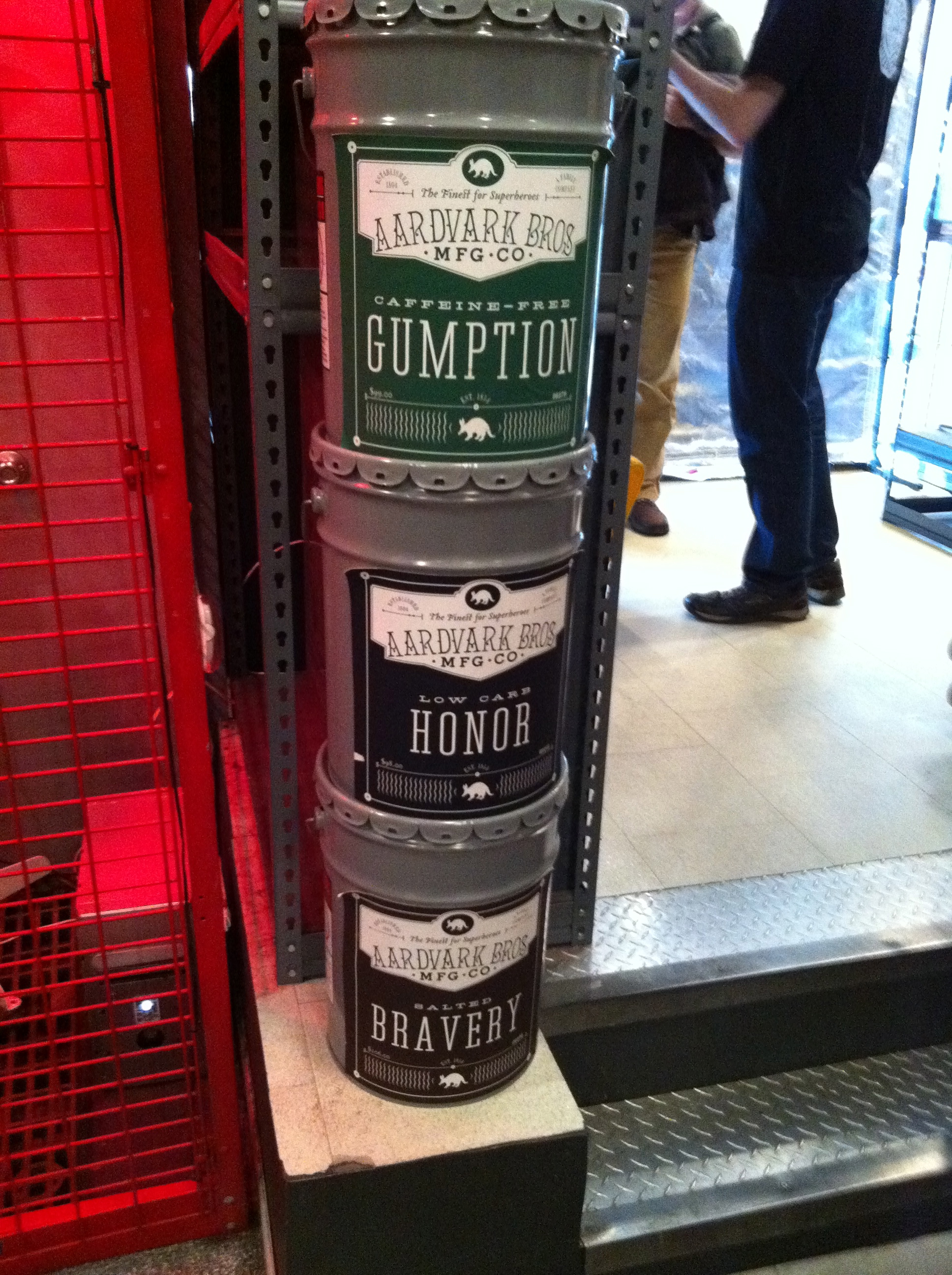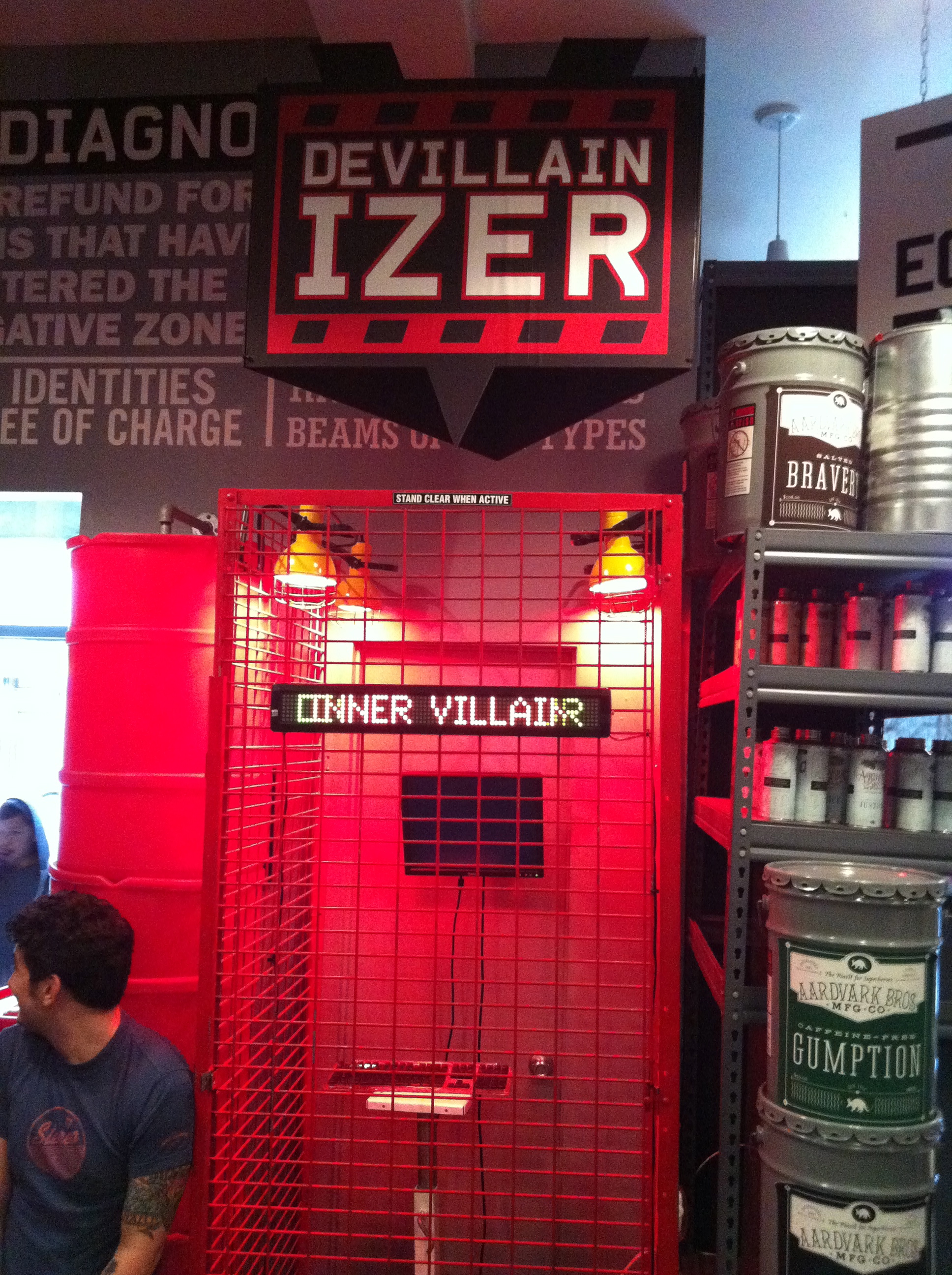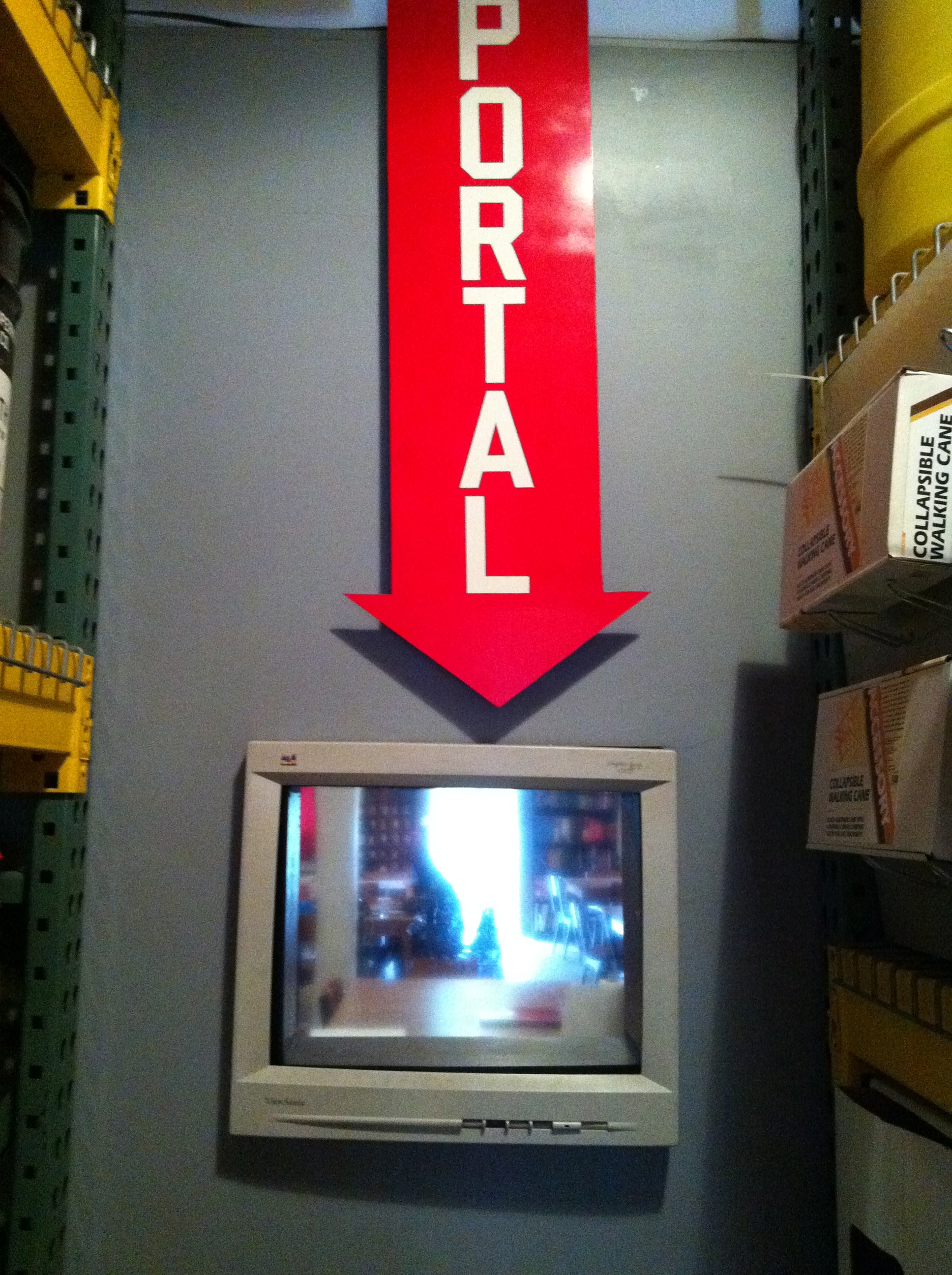 Today was a full day.
I may have found a new church home (or, rather, home away from home). Let me get to know this community for a while first before I go making any more big declarations, and then I'll talk more about it.
In the afternoon I attended Maker Faire at the New York Hall of Science. Maker Faire is something akin to a geek version of Woodstock, man. I have a gazillion photos to post. These will come later.
On the way back from church this morning, my roommate and I stopped for apples at a sidewalk farmers market and also walked past the Brooklyn Superhero Supply Company. Let me add subtle emphasis. THE BROOKLYN SUPERHERO SUPPLY COMPANY.
I've read about this place. I didn't realize it was in Brooklyn. The capes in the window caught our eye. And then I fell hopelessly in love with the place. Look at the photos. Just look at them.
Yes. They actually sell that stuff. But more than this, the Brooklyn Superhero Supply Co. is part of 826 National — a non-profit dedicated to helping school age students with writing, including creative writing. The store front is, well, a front. Peek through the "portal" photo above to see the tutoring space. There are other such places around the country including a pirate supply store, a robot repair shop, The Boring Store (which absolutely does not sell spy gear), and space and time travel marts. Incidentally, the Liberty Street Robot Supply and Repair shop is located in Ann Arbor, Michigan. Reportedly this shop sells a kit to determine if your kid sister is, in fact, a robot.
Back at the Brooklyn Superhero Supply Company I had opportunity to be devillainized in the devillainizer. After completing the electronic survey I was informed that on the villainy scale I am "unpleasant." I was promptly zapped in the chamber while taking an oath to give up my villainous ways. I feel much better now, thank you.
I'm thinking of going back to make use of their sidekick matching service. If you have any invisible persons in your life, I highly recommend their line of invisible products. They were clearly — very clearly — the finest in invisible wares.