My first 18 hours as a New Yorker. Give or take.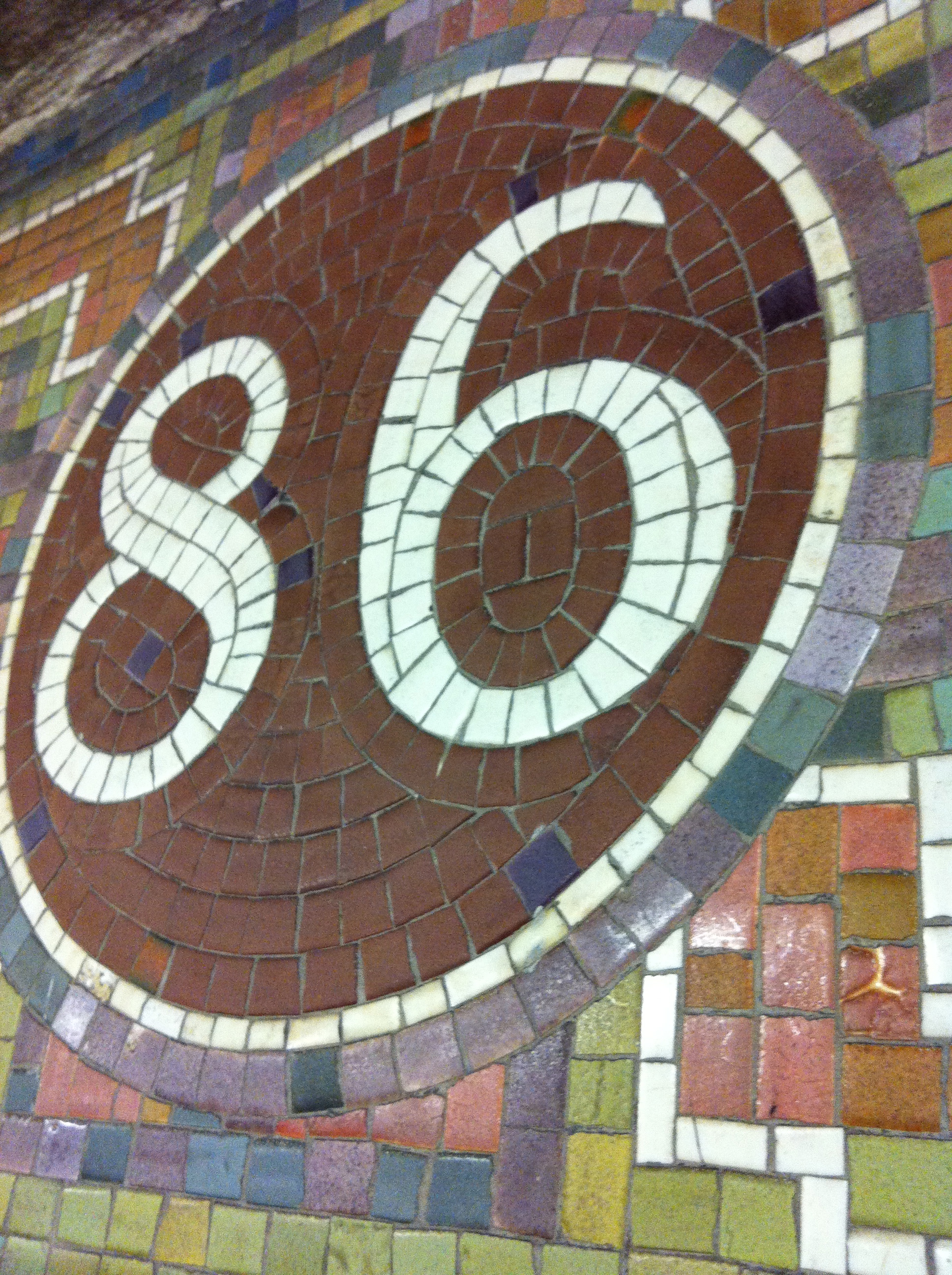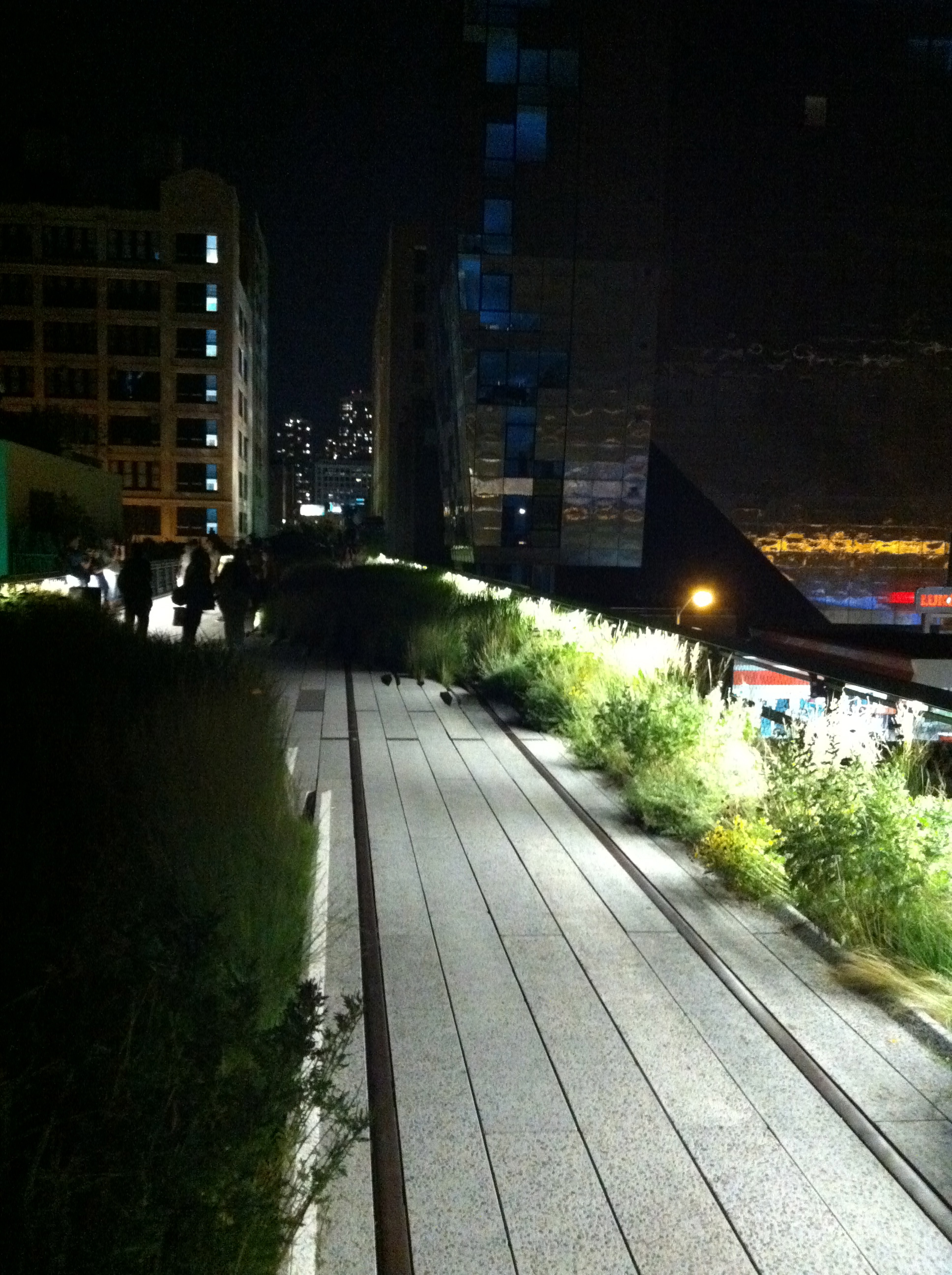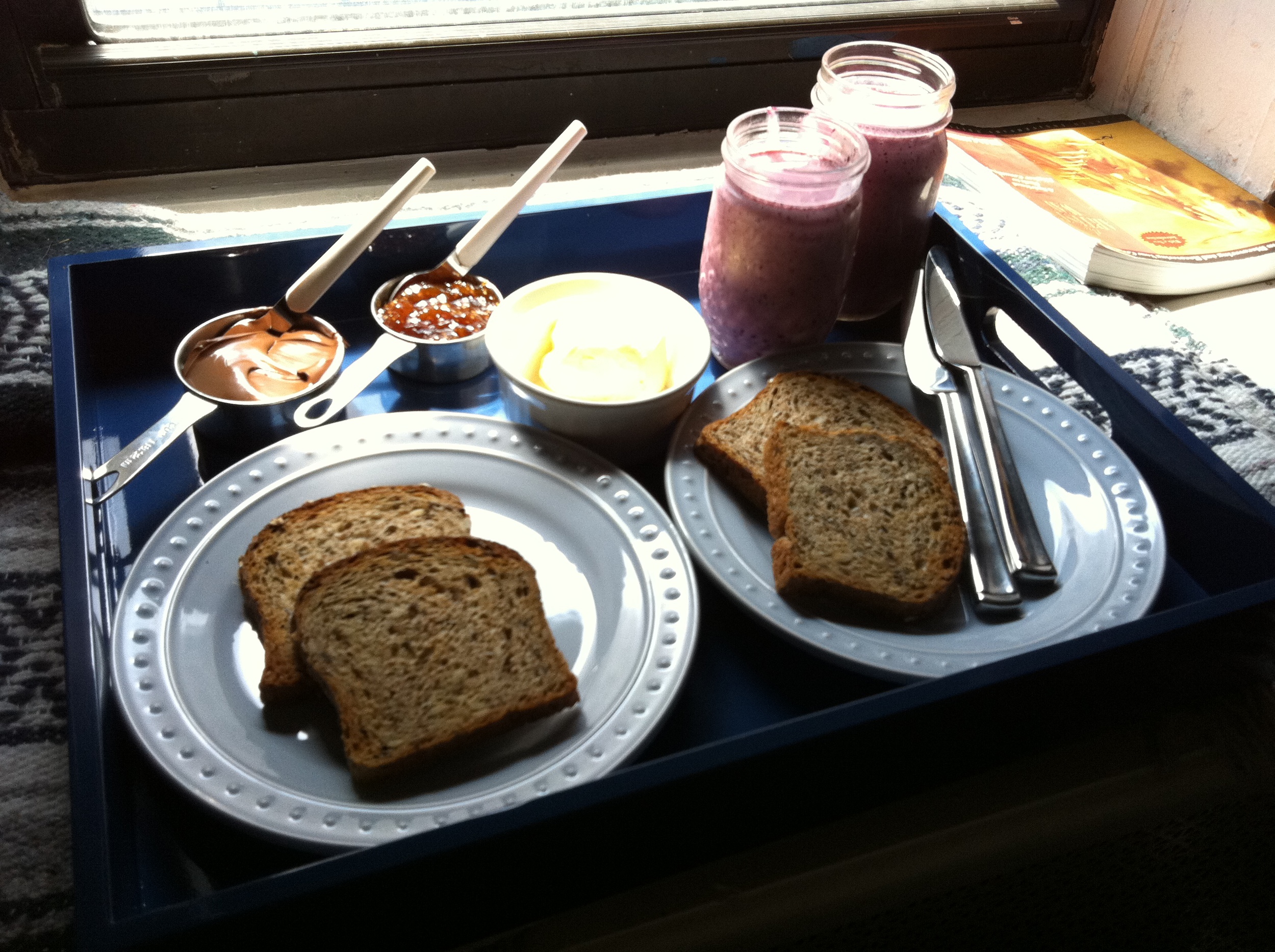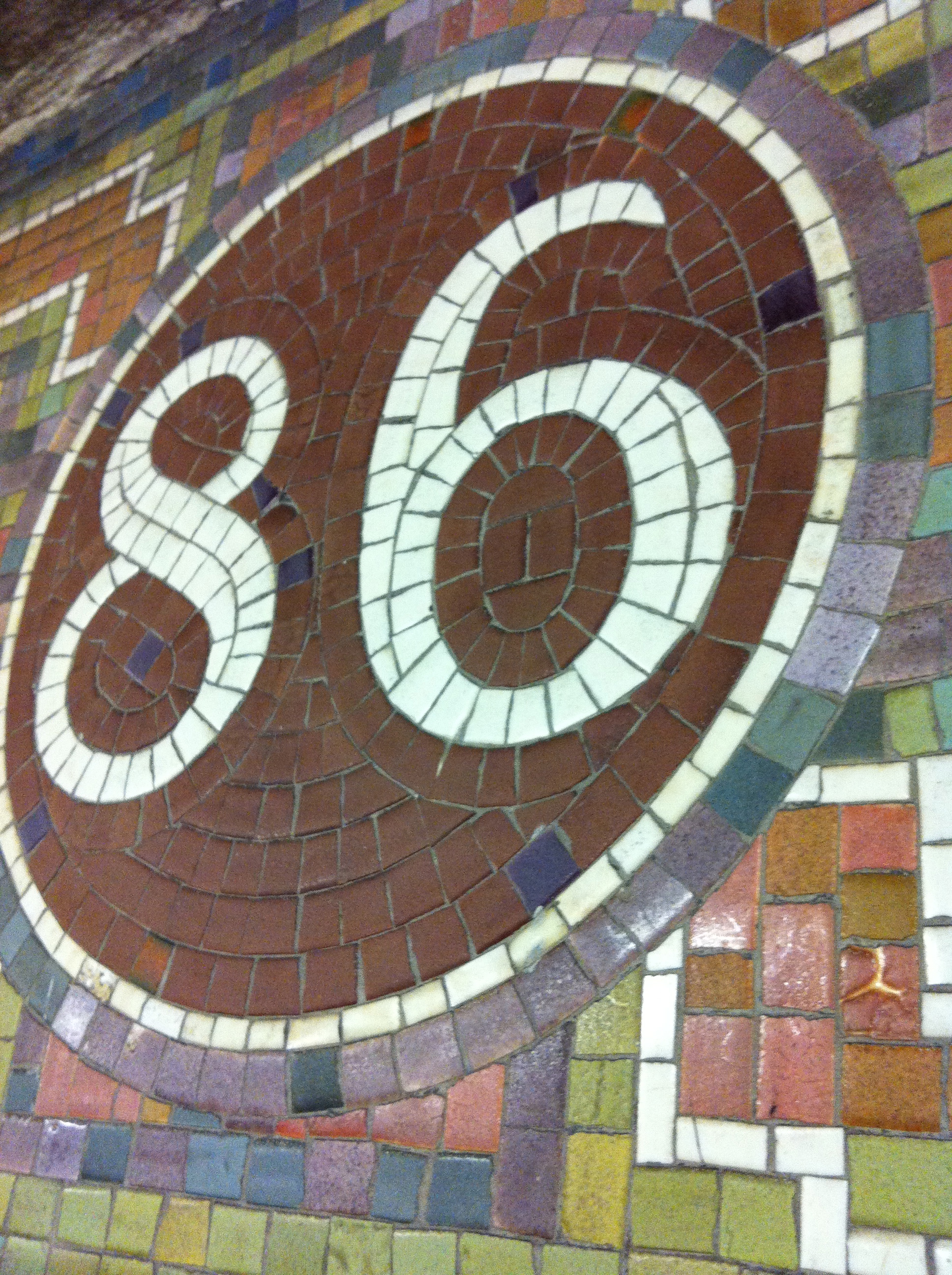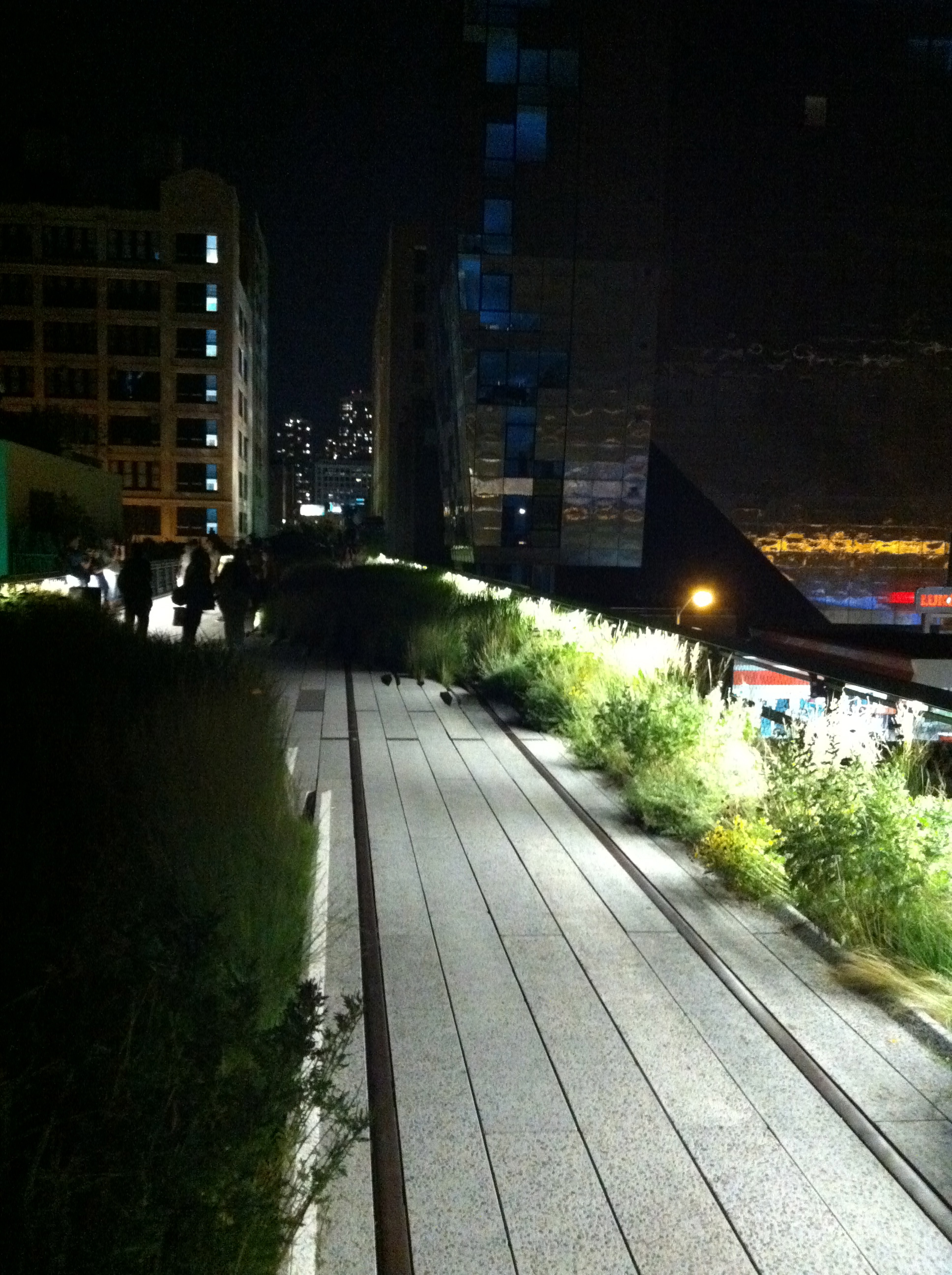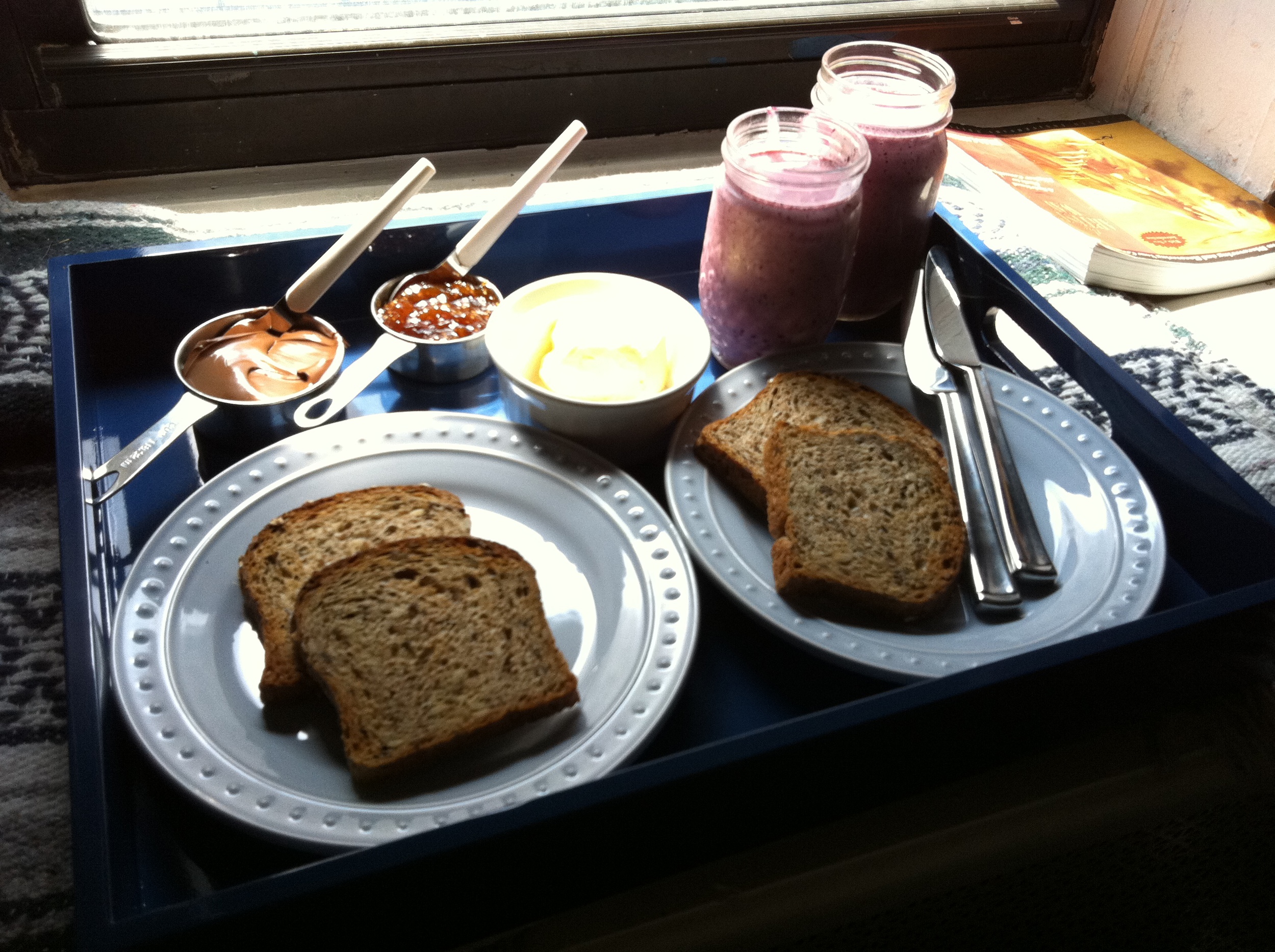 A small crowd of my people saw me off at the airport with many hugs and lots of tears. It was these same people that got me through the last few days of packing and preparing to leave; I was spent about two days earlier than I could afford to be (thank you again to all of you). I handed my Michigan driver's license and boarding pass to the TSA agent at the security checkpoint wondering if "weepy mess" was part of their profiling training to spot potential terrorists. By the time the plane landed in Milwaukee (yes, Milwaukee) for my layover, I was doing rather well. Until, that is, I started seeing all manner of tweets from my technology-savvy friends saying ridiculously complimenary things about me and about how they missed me. I was crying again when I bought my salad and fruit cup for lunch.
I arrived at La Guardia airport in New York ahead of schedule. When I met my friend Elyse at the airport and we rode the bus into Manhattan I was doing so well. I was completely in love with all these crazy people I was smashed together with on the bus. The bus driver was like a modern day, black Ralph Kramden (for those old enough to know that reference). He had a booming voice he used often to fit entirely too many people on the bus. We came up over the bridge across the East River and could see Manhattan. It was inspiring. I felt more hopeful than intimidated.
A long trip into Elyse's neighborhood followed. The trip was long mostly because of my heavy, unwieldy bags. From the bus it was down into the subway. We arrived at the 86th Street station and walked to Elyse's tiny 300 square foot Manhattan apartment. This would be my temporary home for some number of days.
After getting settled, at around 8 o'clock we went out to get a small something to eat and go out on the town. We had delicious empanadas at a little Argentinian place. Right then, it started to hit. I just felt hollow somehow. Unanchored. Doubts about everything started to creep in and have their way. I got this idea in my head that I was going to make it for a week and then have a real breakdown. Lord, what have I gone and gotten myself into?
But then everything changed.
Elyse asked what I wanted to do after our small meal. I suggested a walk in Central Park as it wasn't far away. She offered also a walk along the promenade that runs through a park along the East River. We did that. We walked a long ways in the perfect night air. We ended up under cable cars crossing the river alongside the Queensboro Bridge. I used a magic app on my iPhone to figure out what we were seeing as neither of us knew. It was the Roosevelt Island Aerial Tramway (be sure to follow that link for pictures). I'm fairly certain this is the tram in the very first Toby Maguire Spider-man film. Elyse and I joked that Roosevelt Island will be the place that we always plan to visit while we both live in New York but never do.
On the walk I told Elyse about a park I'd always wanted to see. She knew just what I was talking about, and it was nearby. High Line Park was once an elevated train track. It's now this beautiful, elevated, narrow park above the city streets. The city presses in on it with these gorgeous, weathered, brick buildings. The night lighting is amazing. The landscaping is perfectly designed. The old train tracks remain in sections, embedded in the new concrete panels. There's art all along the park. I was so enthralled by it all, I nearly came apart at the seams. The High Line is my new favorite park in the entire world.
I had expressed interest in Vietnamese food for our dinner. Elyse had heard of a place. It was just down the way from the High Line. We got off the High Line walk and darted over to a Vietnamese / Thai place (run by a French-trained chef) in the Meatpacking District named Spice Market. The food was just amazing. The ginger margarita blew our minds. A spilled dish introduced us to two middle-aged women at the next table who confessed that they were in the city from New jersey out on a man hunt. Or rather, Nancy, a divorcée "getting back on the horse" was on a manhunt. Trish was her "wing gal" (Trish's phrase). They hadn't found any men and had a half hour left in their evening quest. So I promptly invited myself over, sat right next to Nancy and put my arm around her. I fashioned myself as her man candy as best I could (as much as I'm able to be such a thing) for the half hour before they had to exit the city back home. They were both rather taken with my height and laughed hysterically when I called Nancy's ex-husband "short" (he's 6' 3"). The four of us all had a riot. Nancy seemed very appreciative of my gesture, and I think she's going to be just fine.
We didn't get in from our night out until really late. Or, rather, really early. I nearly fell asleep standing up in the subway a half dozen times. I showered and collapsed into bed. I didn't get up until noon. Elyse prepared a very late, vegetarian brunch of coffee, toast with fig spread, and blueberry / kiwi / yogurt smoothies. It was a refreshing little meal that was the perfect period to a long run-on sentence of adventures. Long story short — after all that happened the night before I felt like a new man. I think I'm going to be just fine.