No Pants Subway Ride 2013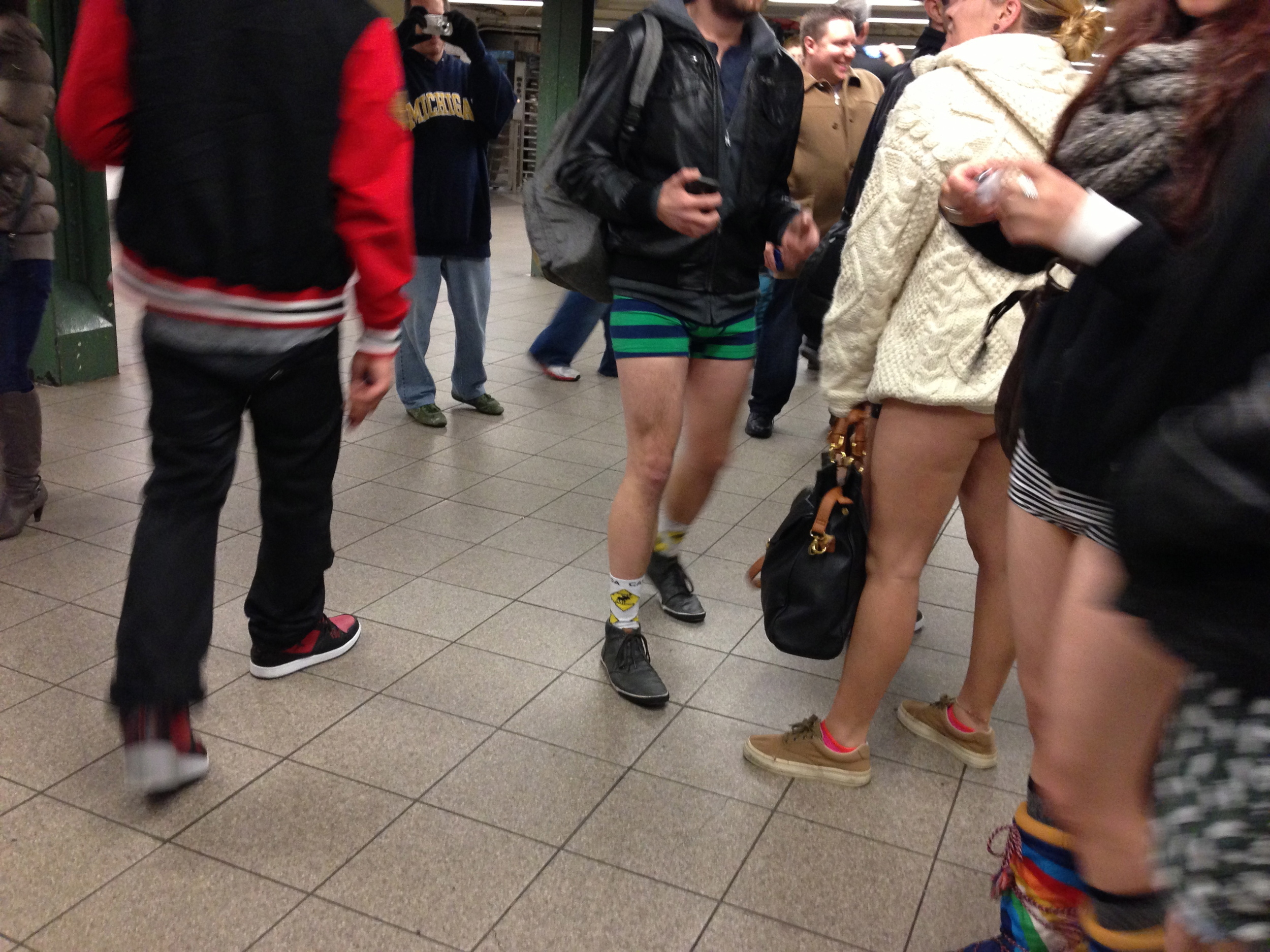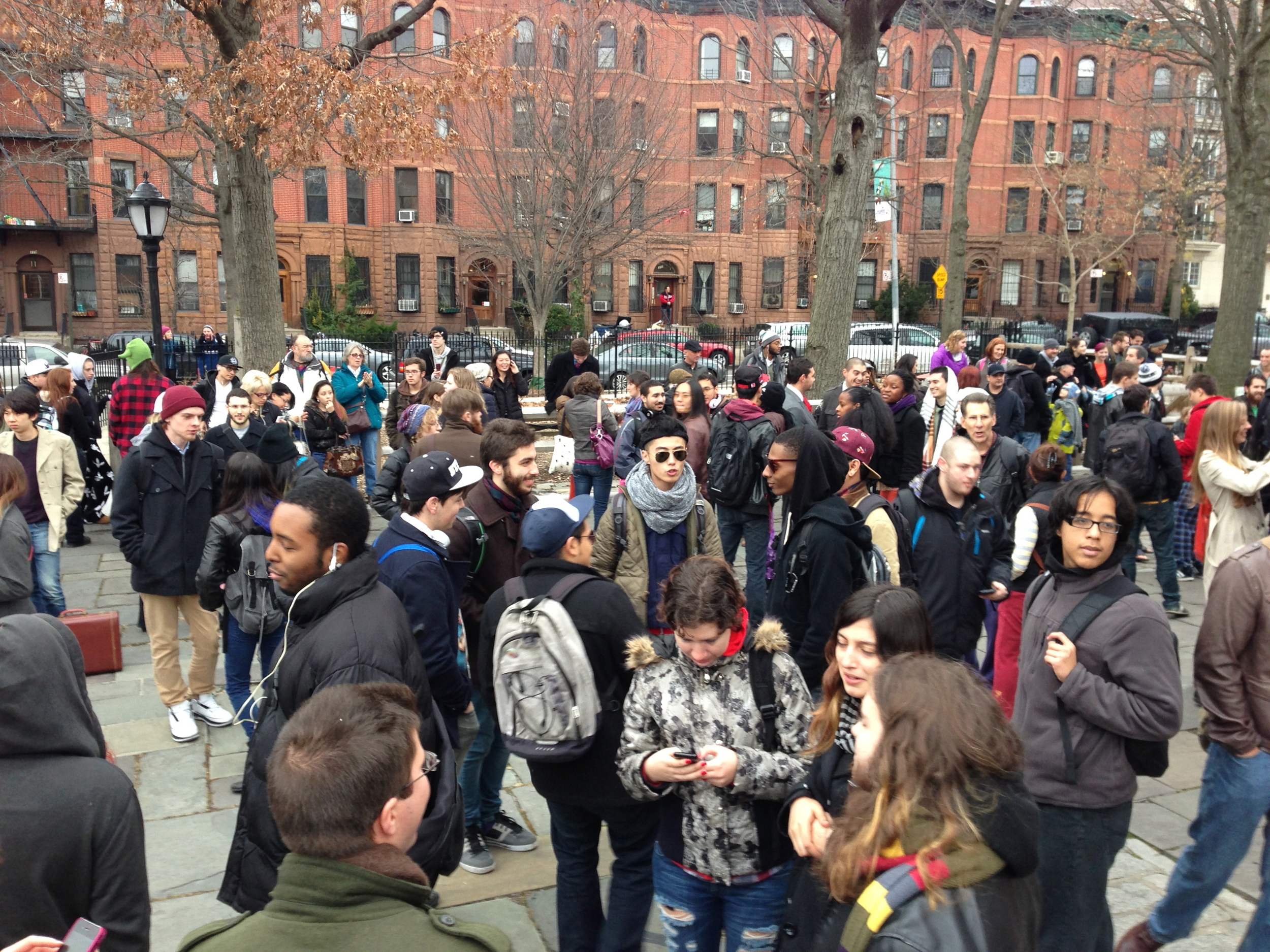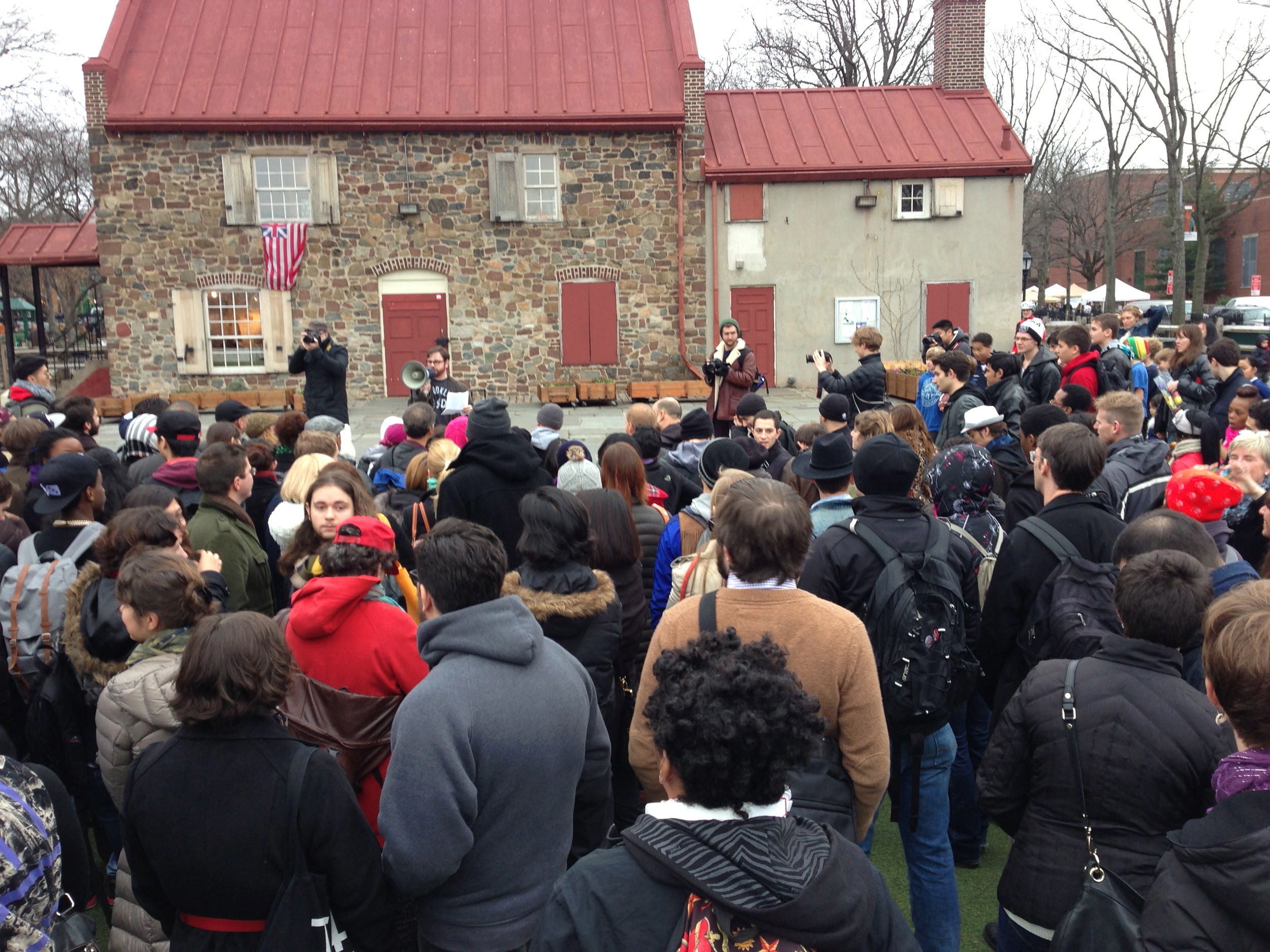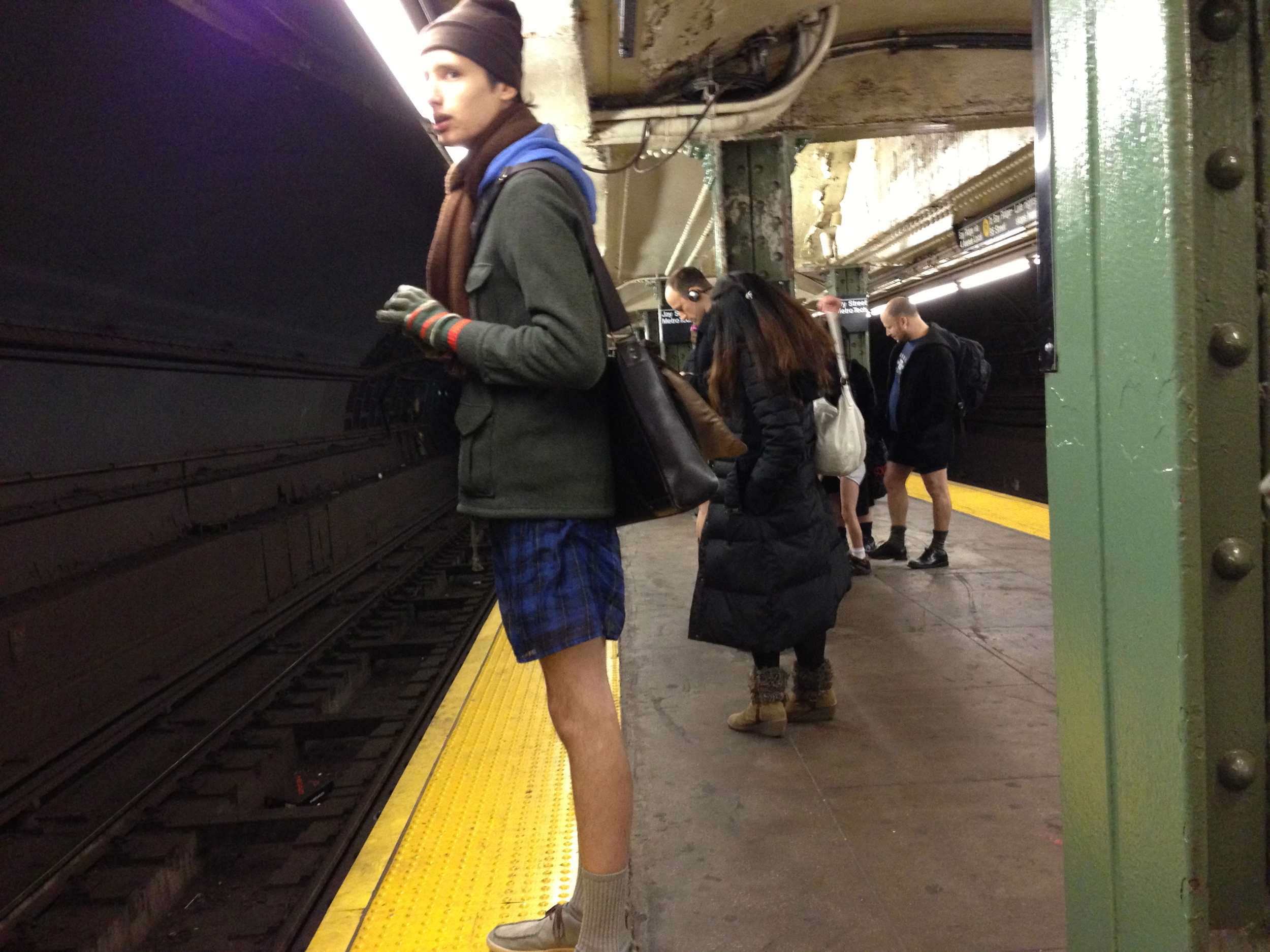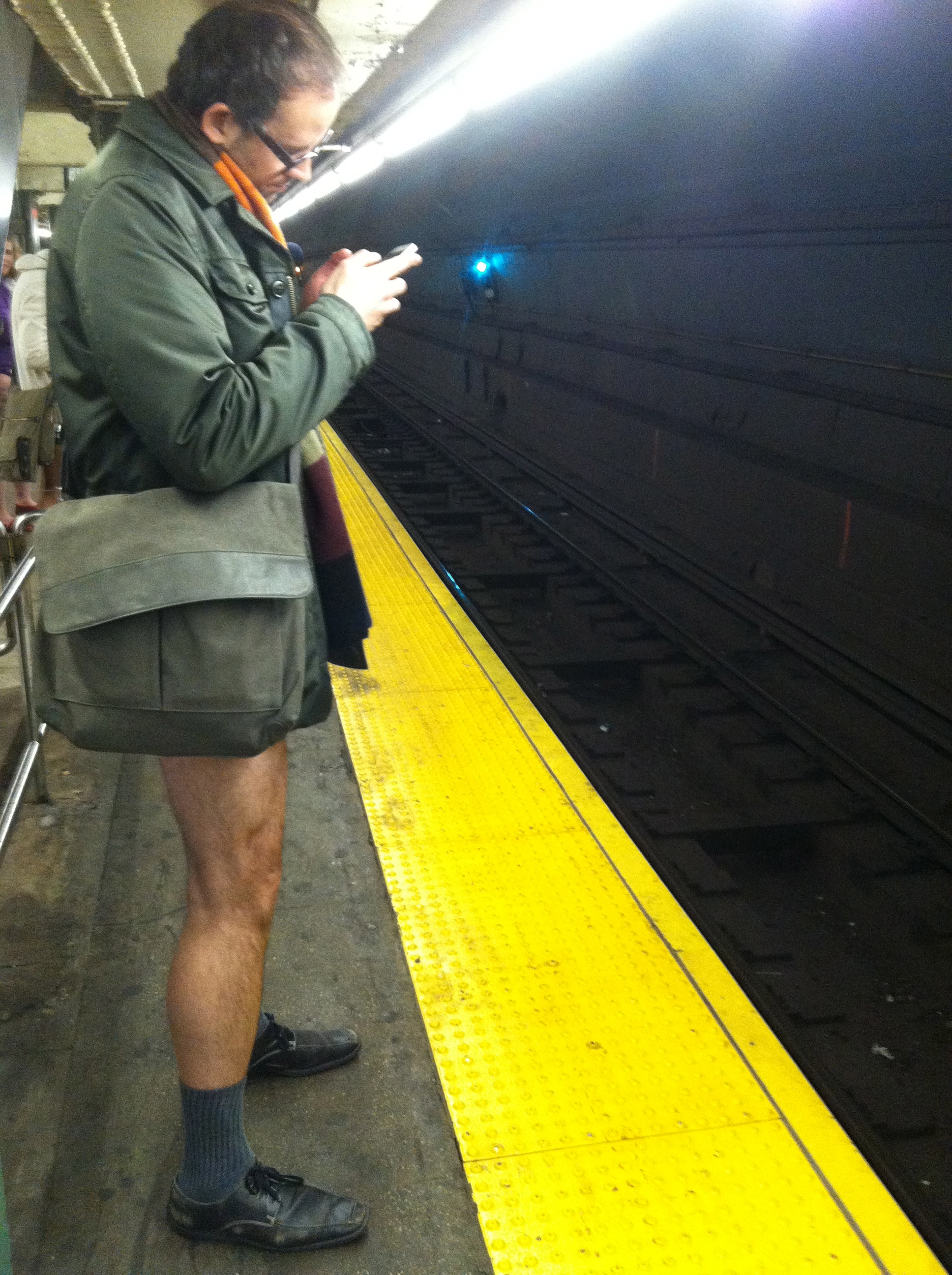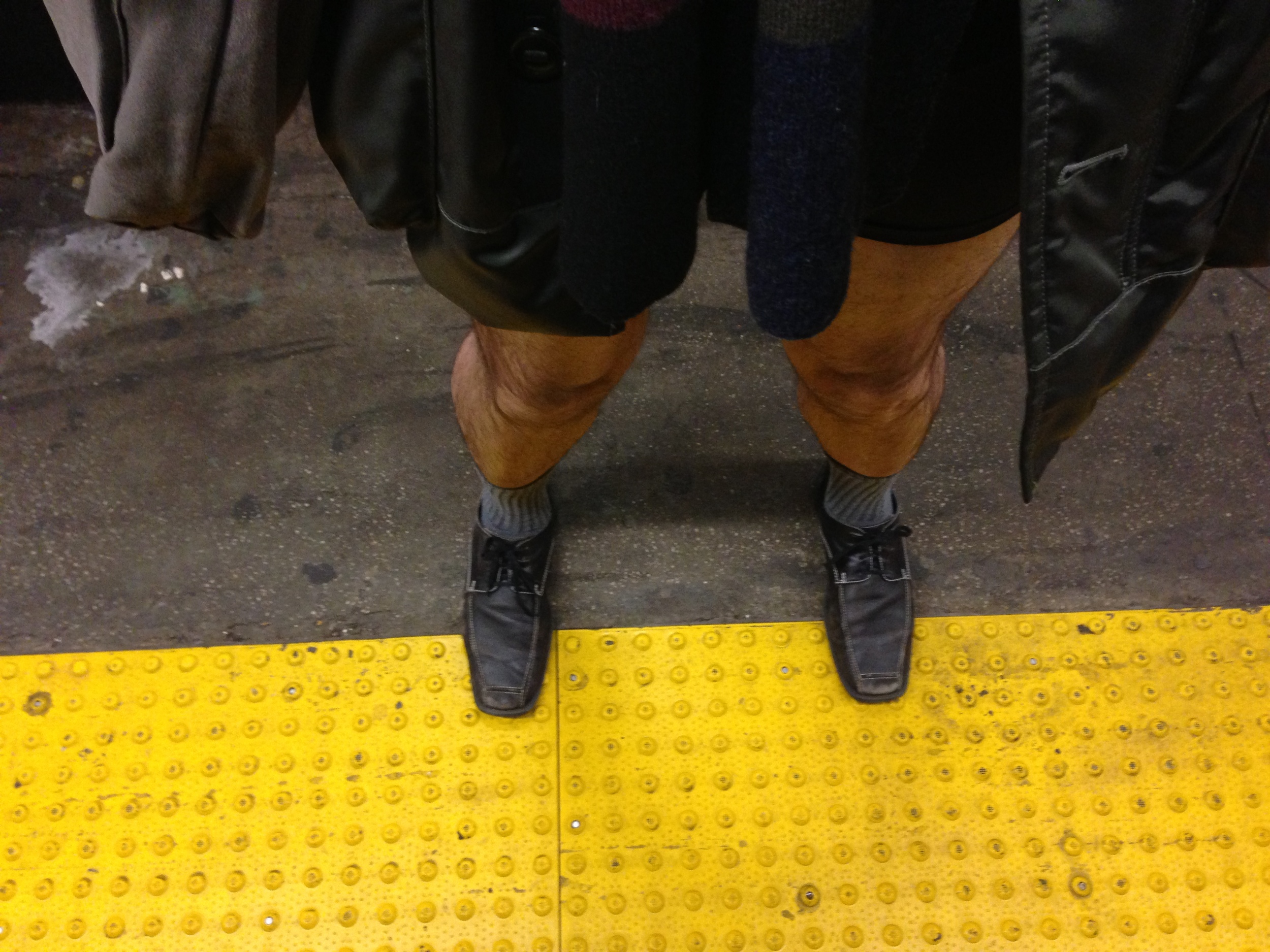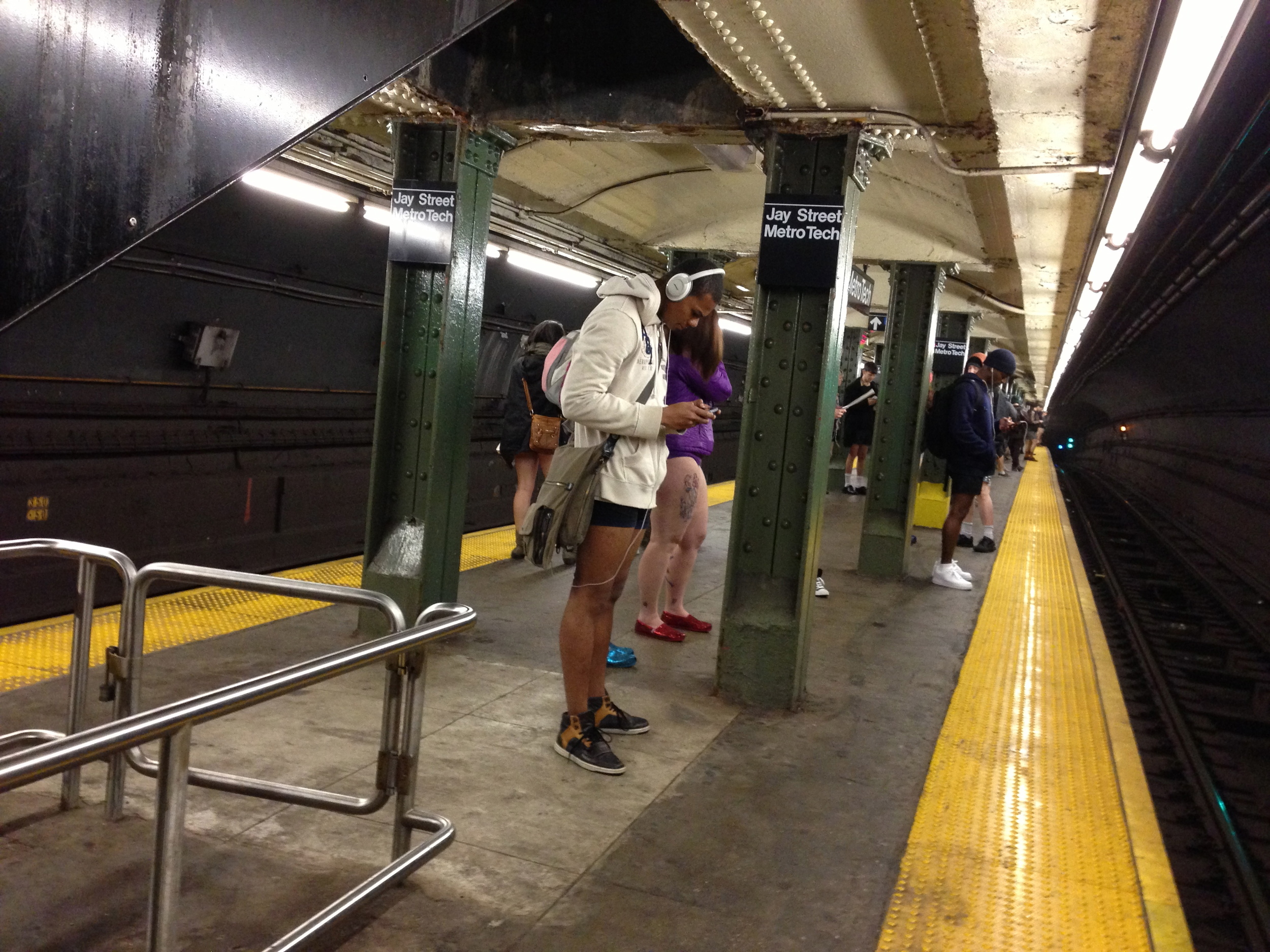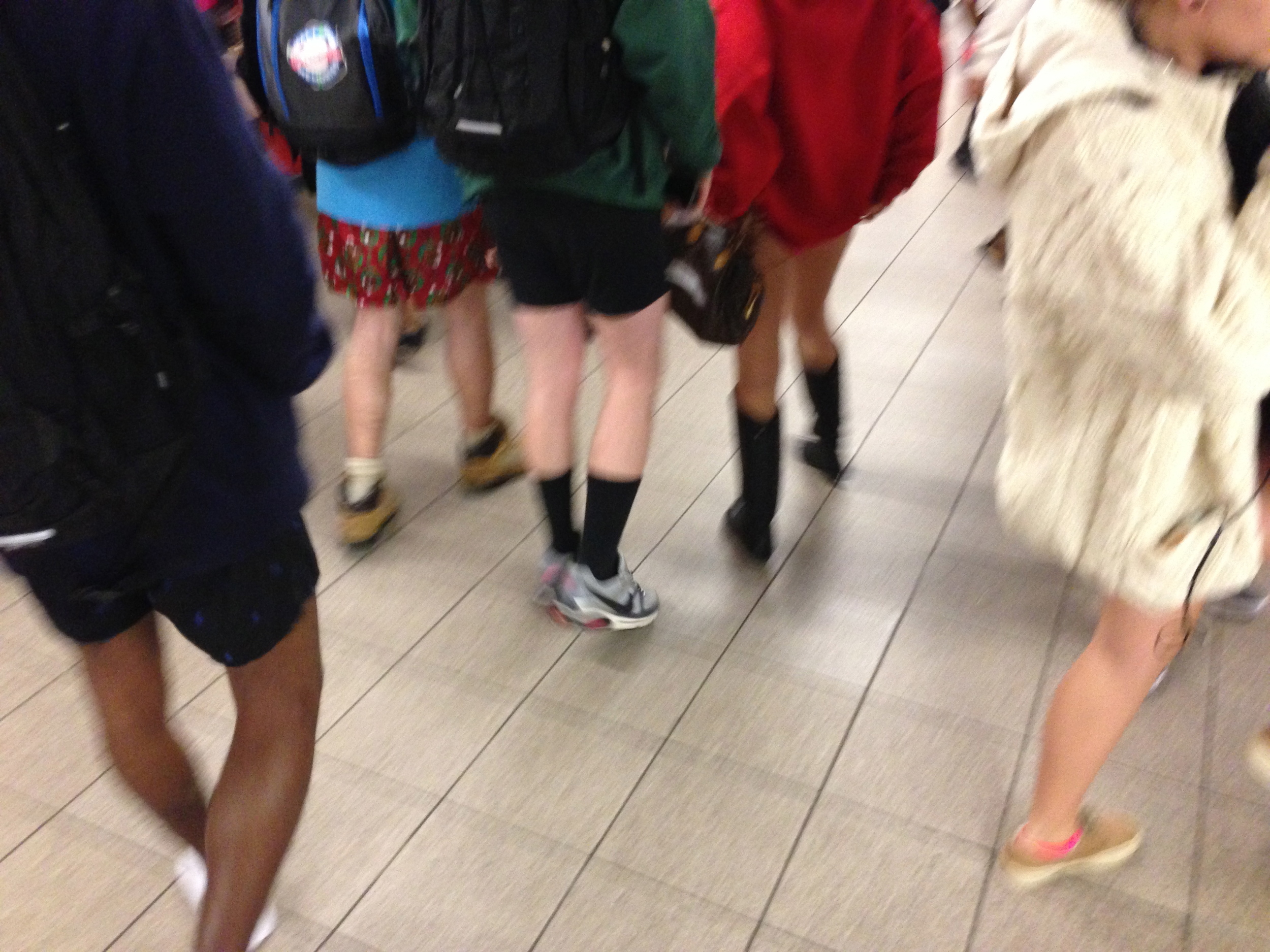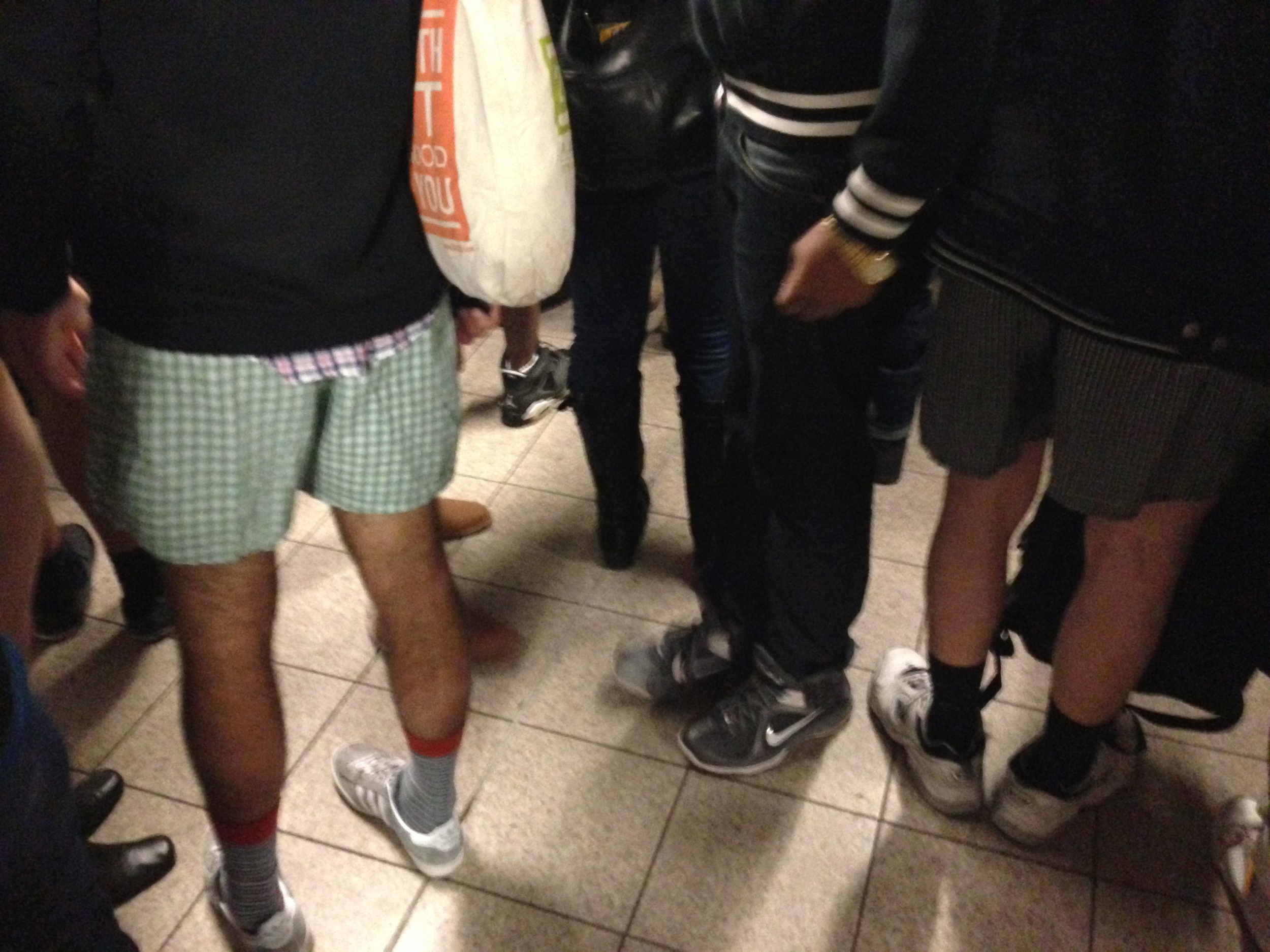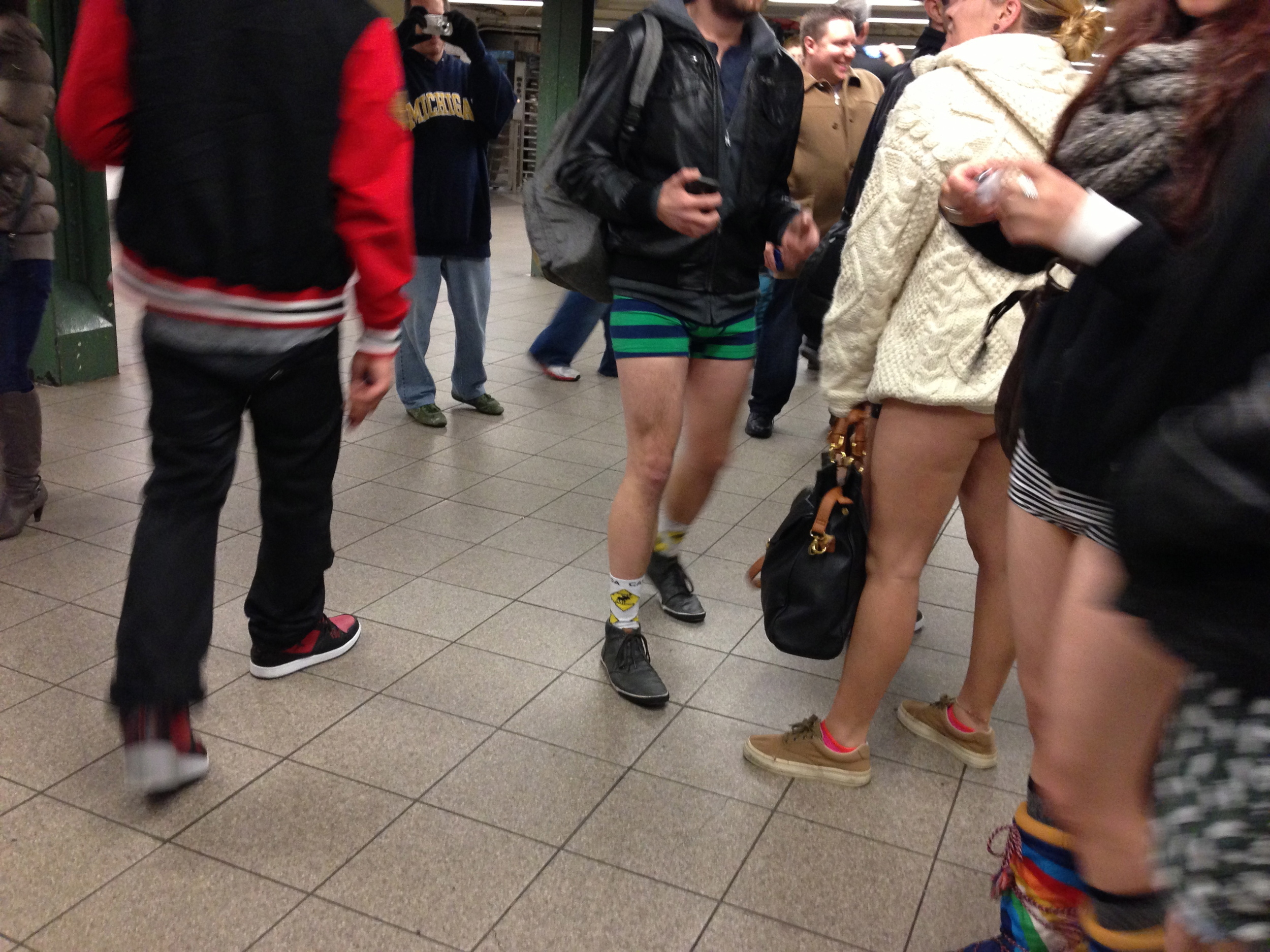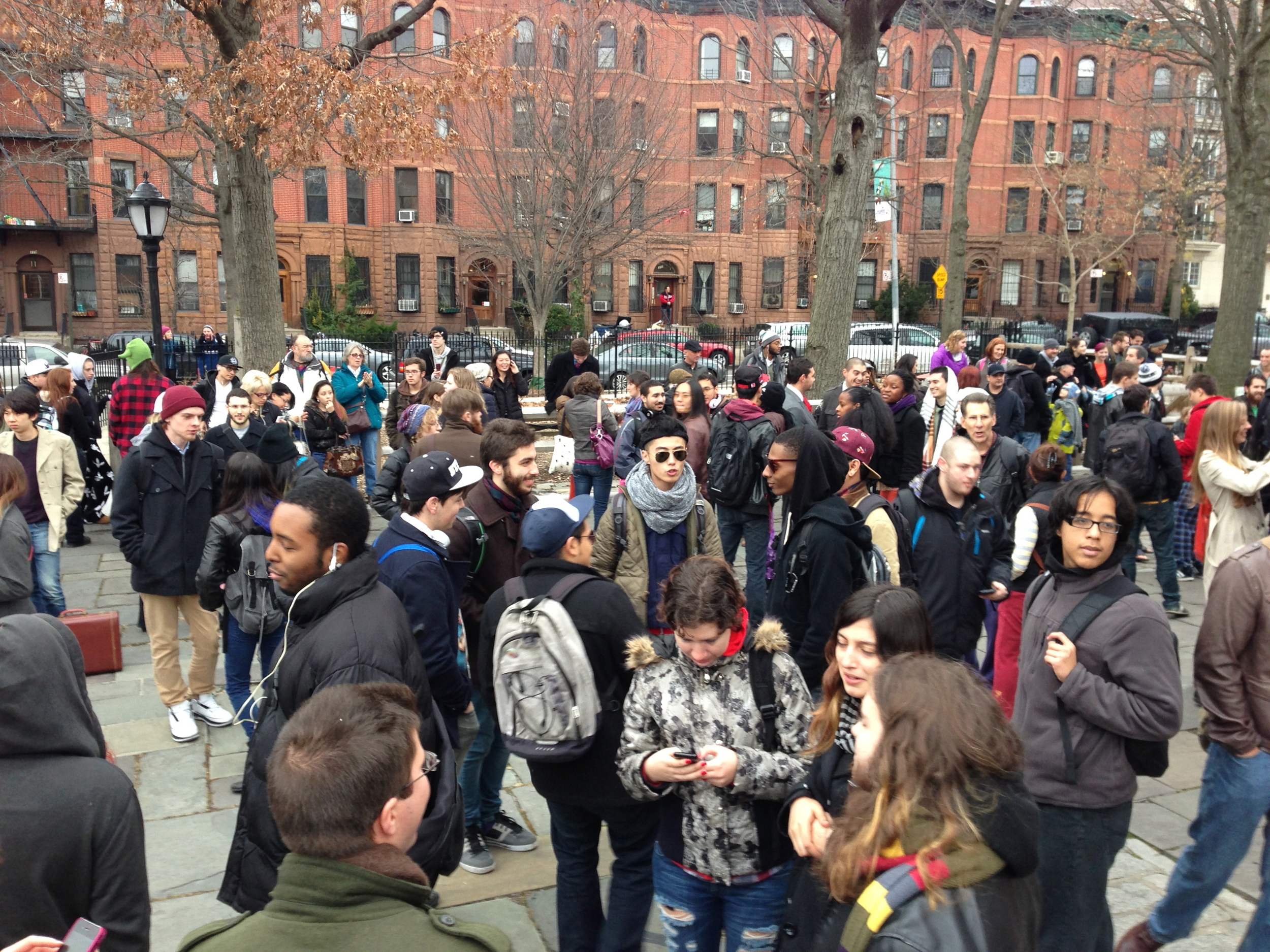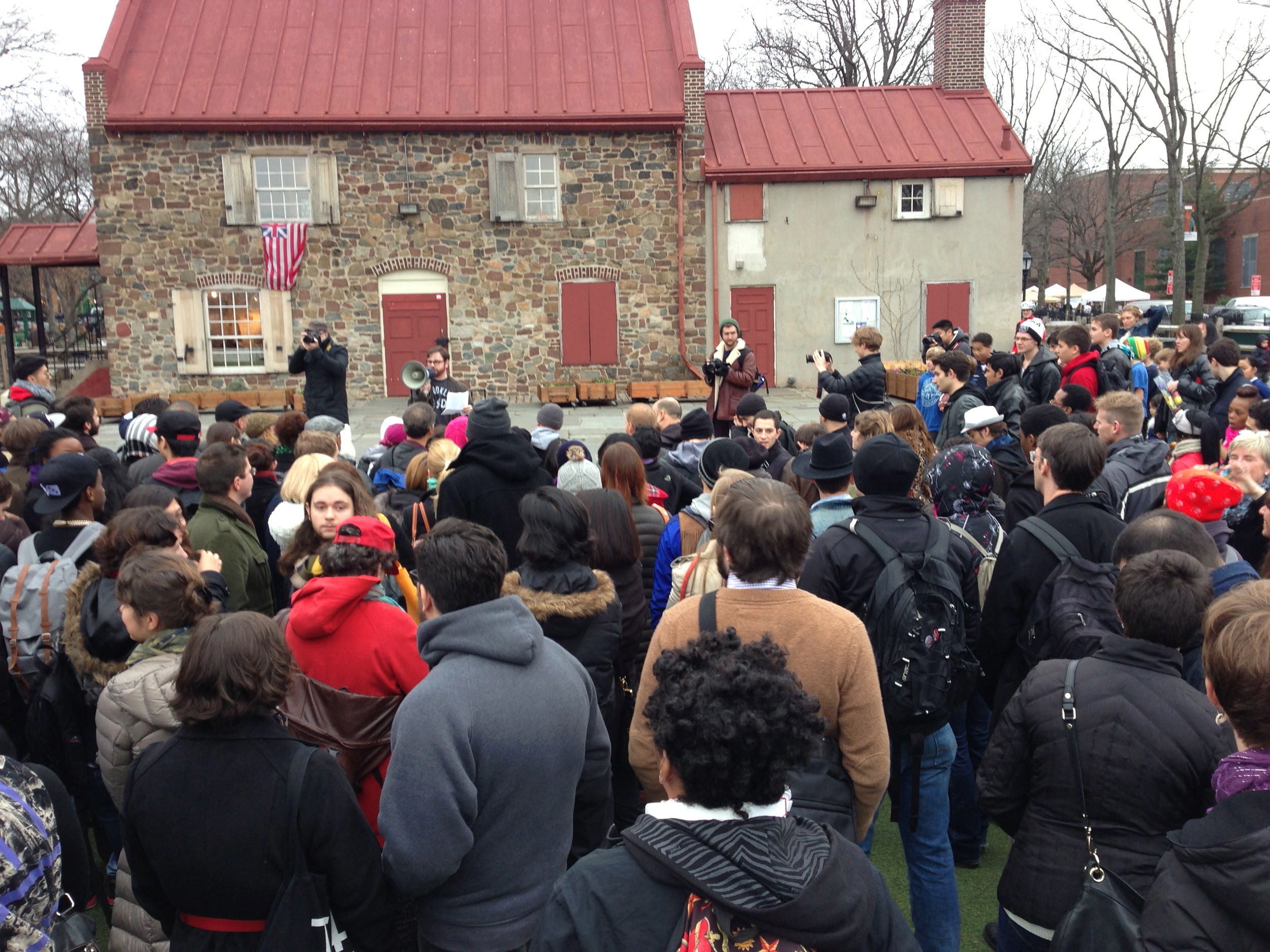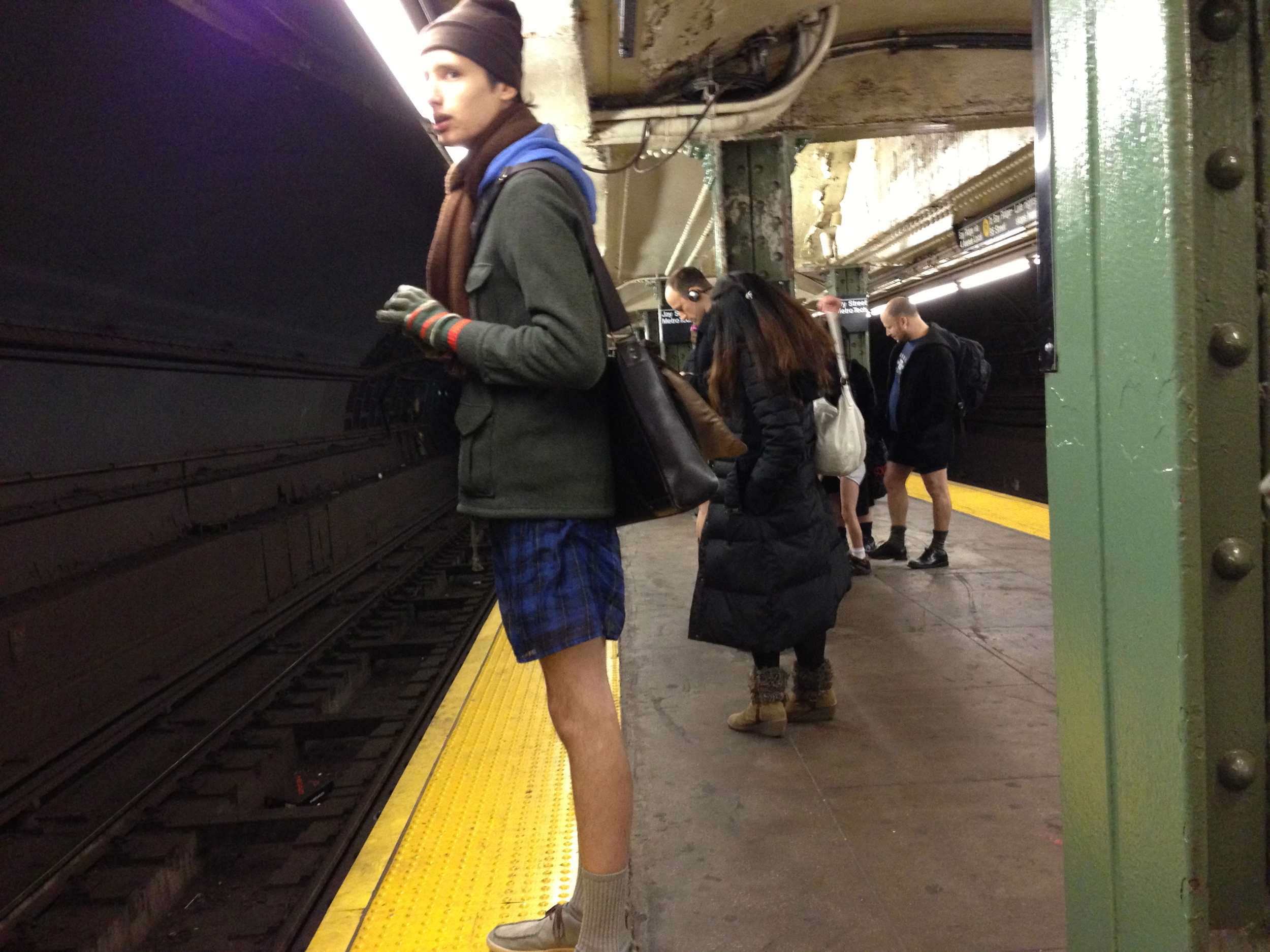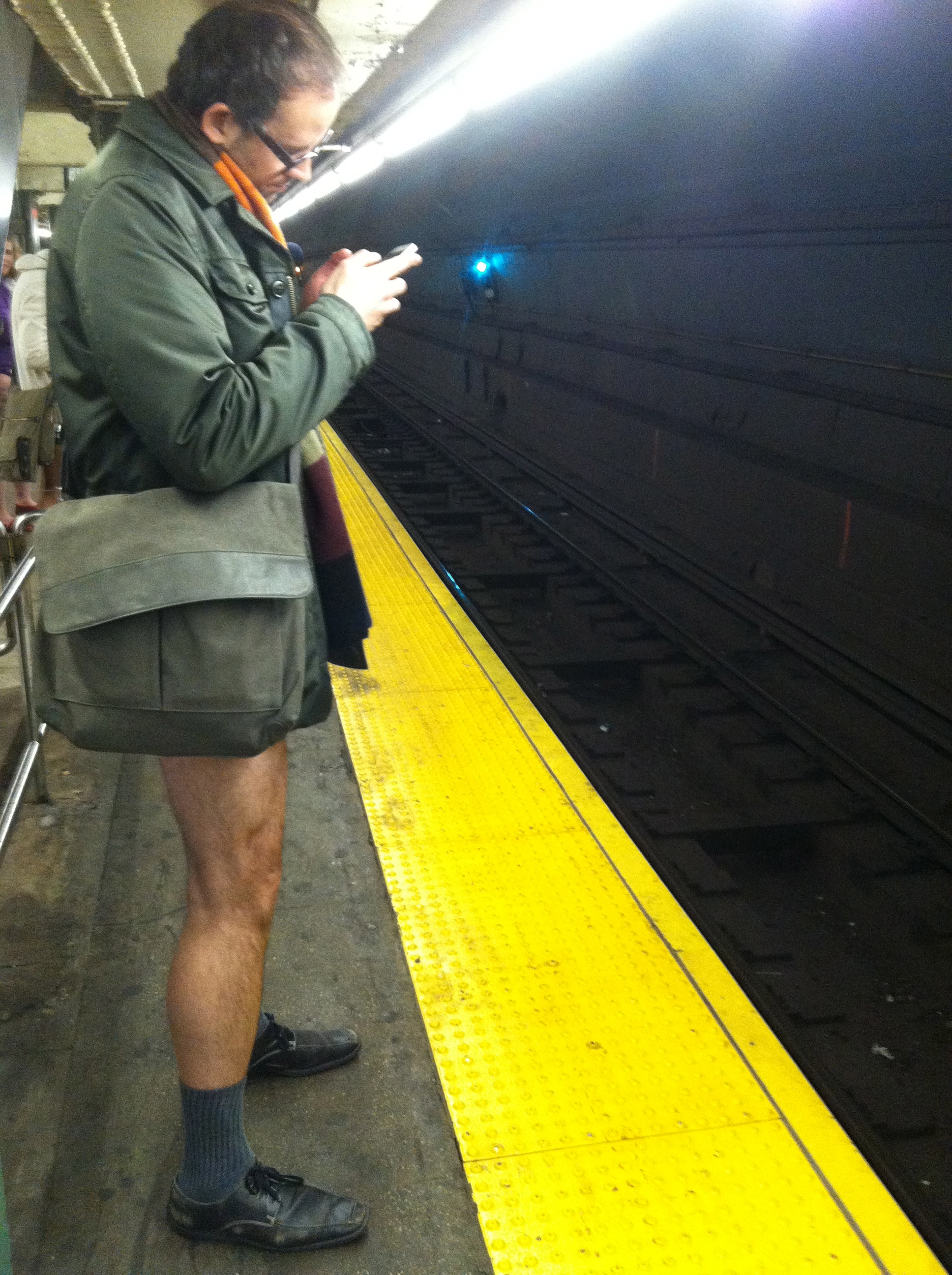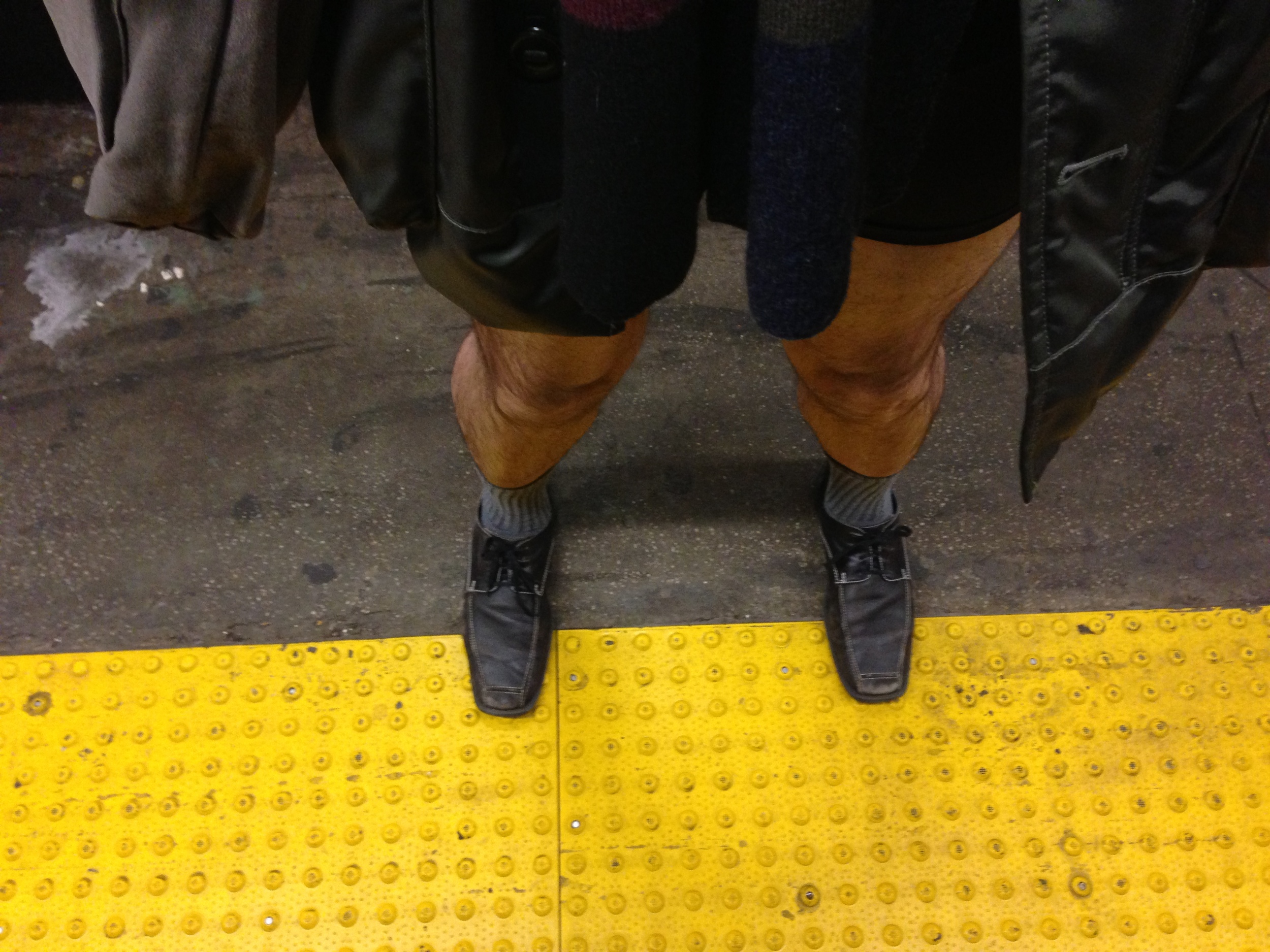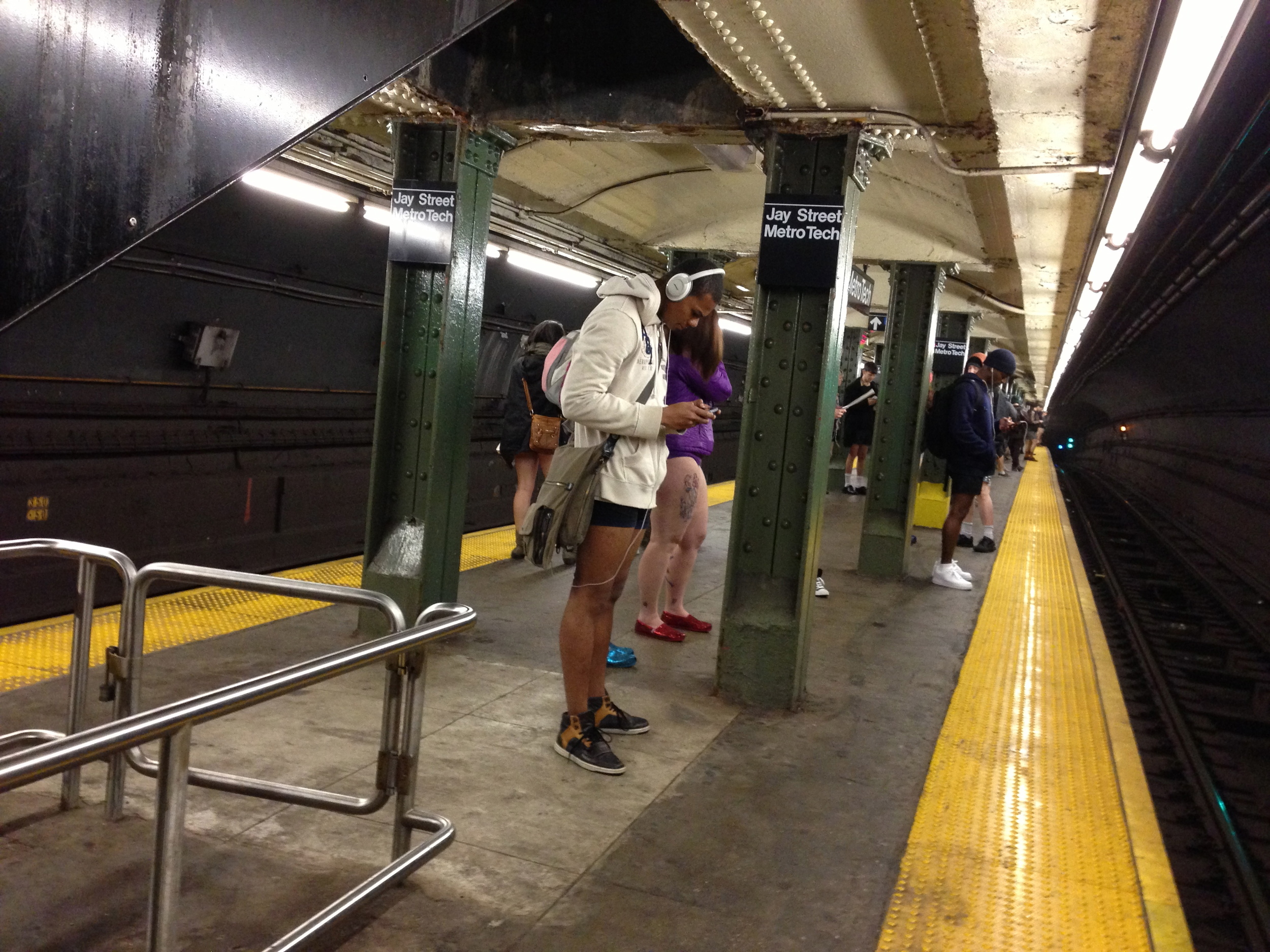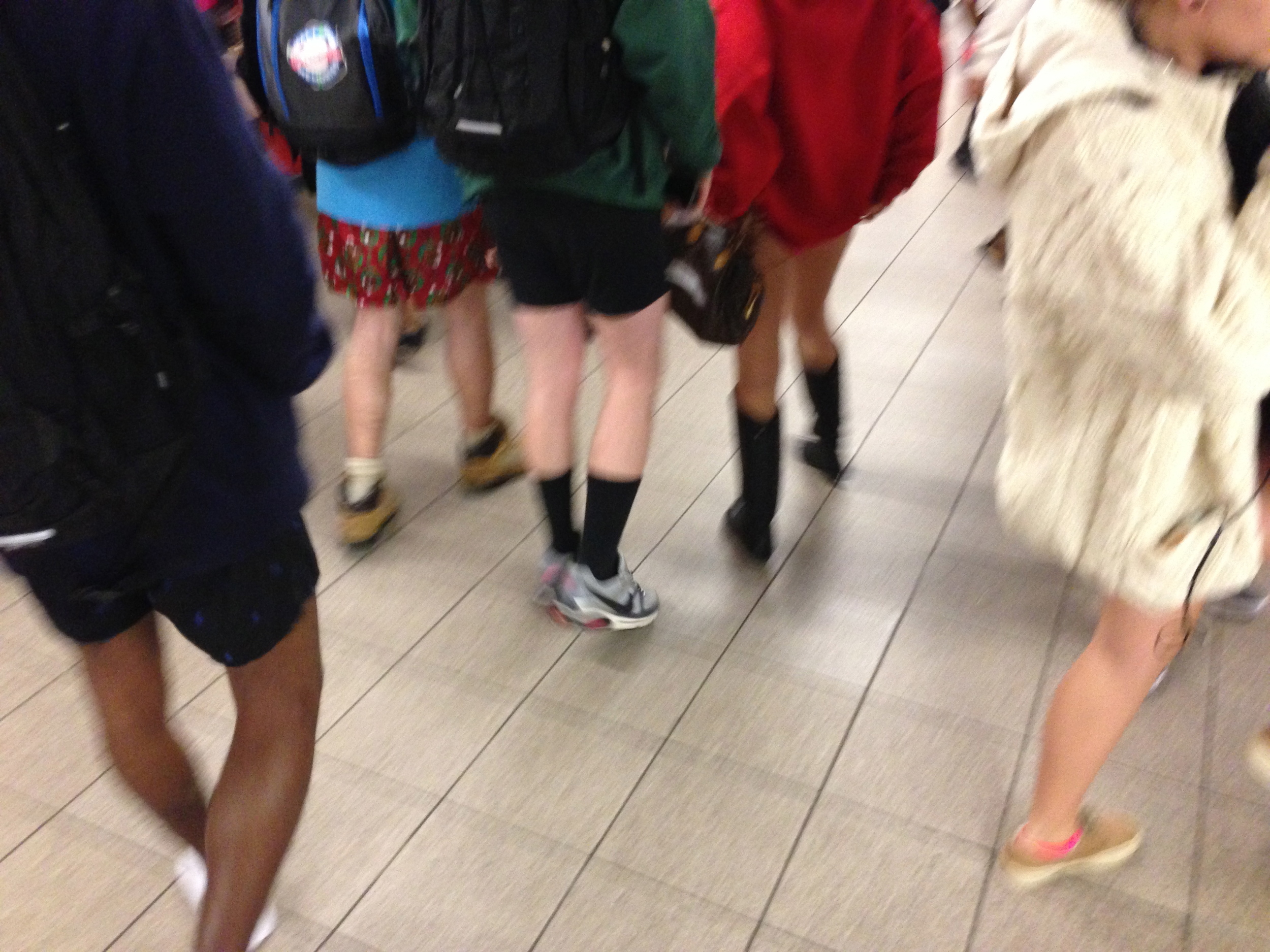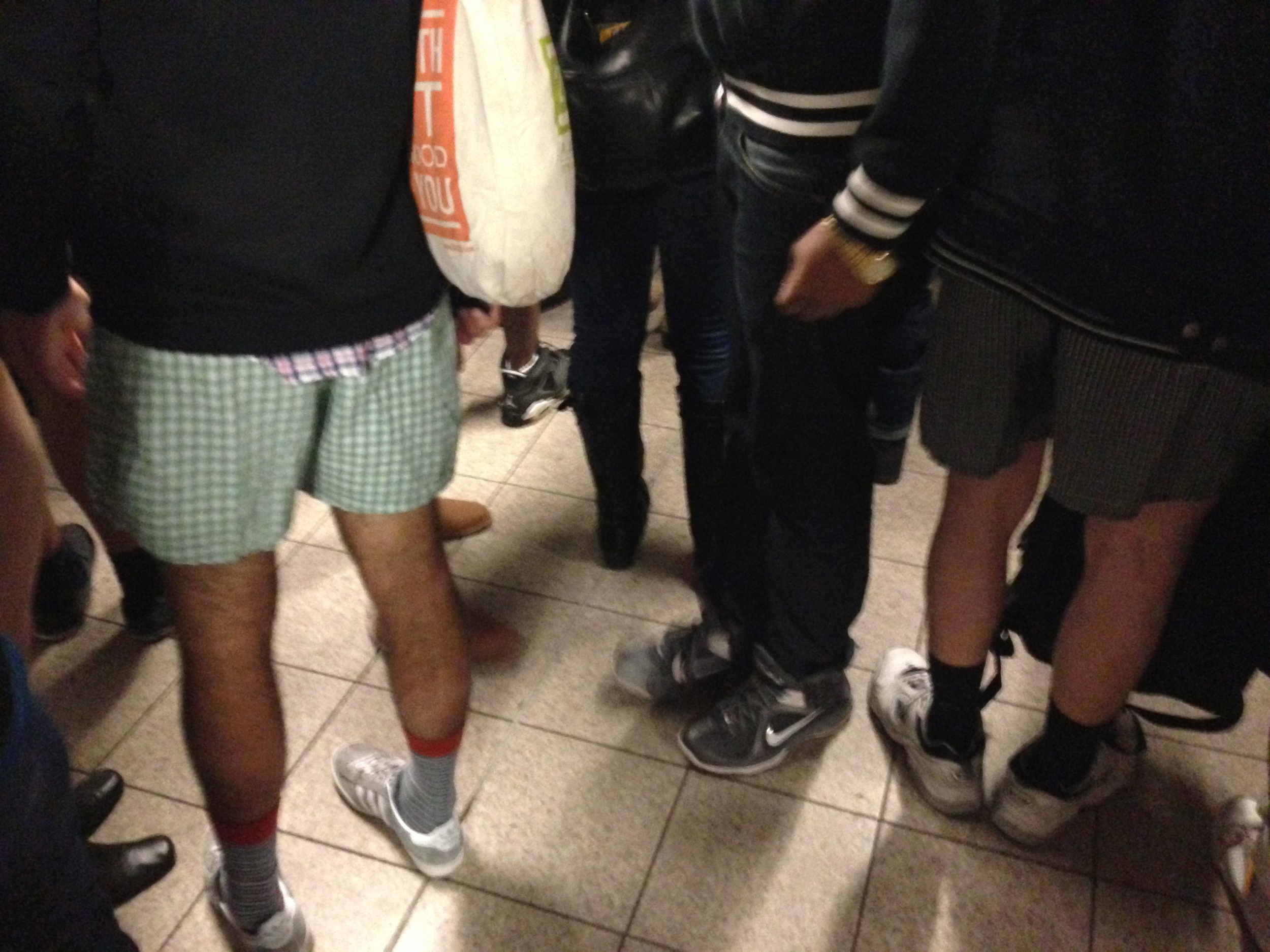 [Preamble: To play along at home, just remove your pants while reading.]
Improv Everywhere is a "New York City-based prank collective that causes scenes of chaos and joy in public places." I've loved them since long before I moved to the city. Let me give you a flavor for their pranks:
Obviously, I love them.
When my friend Stephanie visited in November we almost got in on their Black Friday prank of lining up for super deals at a dollar store. One of Improv Everywhere's most beloved pranks happened in 2002 and involved pantsless riders on the subway. This has since morphed into an annual parade of sorts that happens all over the world in various mass transit systems. I was home in Michigan last year and could not participate. But this year? With these legs? Oh yes. I got to do it this year. Yesterday.
I joined up after lunch following church. In fact, the Brooklyn contingent met just across the street from church. We were instructed not to take photos (so as to not ruin the experience for the unsuspecting). We were also coached on what to say if asked. Possible responses: "Yeah. I just forgot my pants today", "I lost a bet", "It is a little chilly", and "Sometimes pants just get restricting, ya know?". We were assigned subway train cars based on the last digit of our phone numbers. We then had an order in which we depantsed (storing our pants in backpacks and bags we all brought) and got off our train to wait on the platform for the next train. In this way, we the pantsless were disbursed throughout the subway system. Everyone from all over the city converged at Union Square in Manhattan.
Honestly, going pantsless is pretty comfortable, especially as it wasn't particularly cold. It felt natural. Freeing. I will never forget the look on the face of an older gentleman on my train (complete with waxed and curled mustache) when a young woman next to him got herself ready for her stop. It was complete surprise, confusion, and bemusement. And maybe a little appreciation as well. Ahem. There was also a father and son duo on my train. The boy was probably six and rocking his tighty whiteys.
Most people got a kick out of this whole thing. However, I think a man on my second train was likely in need of medical help. He may have had a foreign object lodged in a certain orifice. As we all got off at Union Square he yelled from behind us, "When everybody's clever, nobody is!"
When we arrived at upper level of Union Square the place was packed with pantsless people. New York City is a place of great diversity… of cultures, languages, heritages, and underpants. Did I mention that I have great legs? No? Well, at the Union Square stop a young woman asked me out. While I was wearing no pants. Her opening line: "I like your underwear." The key is — you really just have to put yourself out there.
For a video and photos of the event all over the city plus the original prank, go here. Be prepared for some booty.
Photos (taken covertly):
Union Square
The crowd in Brooklyn
Receiving instruction by bullhorn
My roommate
Me (photo by my roommate) while I futzed with a photo I had taken covertly
Me again
Jay Street Metrotech platform
More Union Square