Helpings of Thankfulness. Feathers. And nine flights of escalators.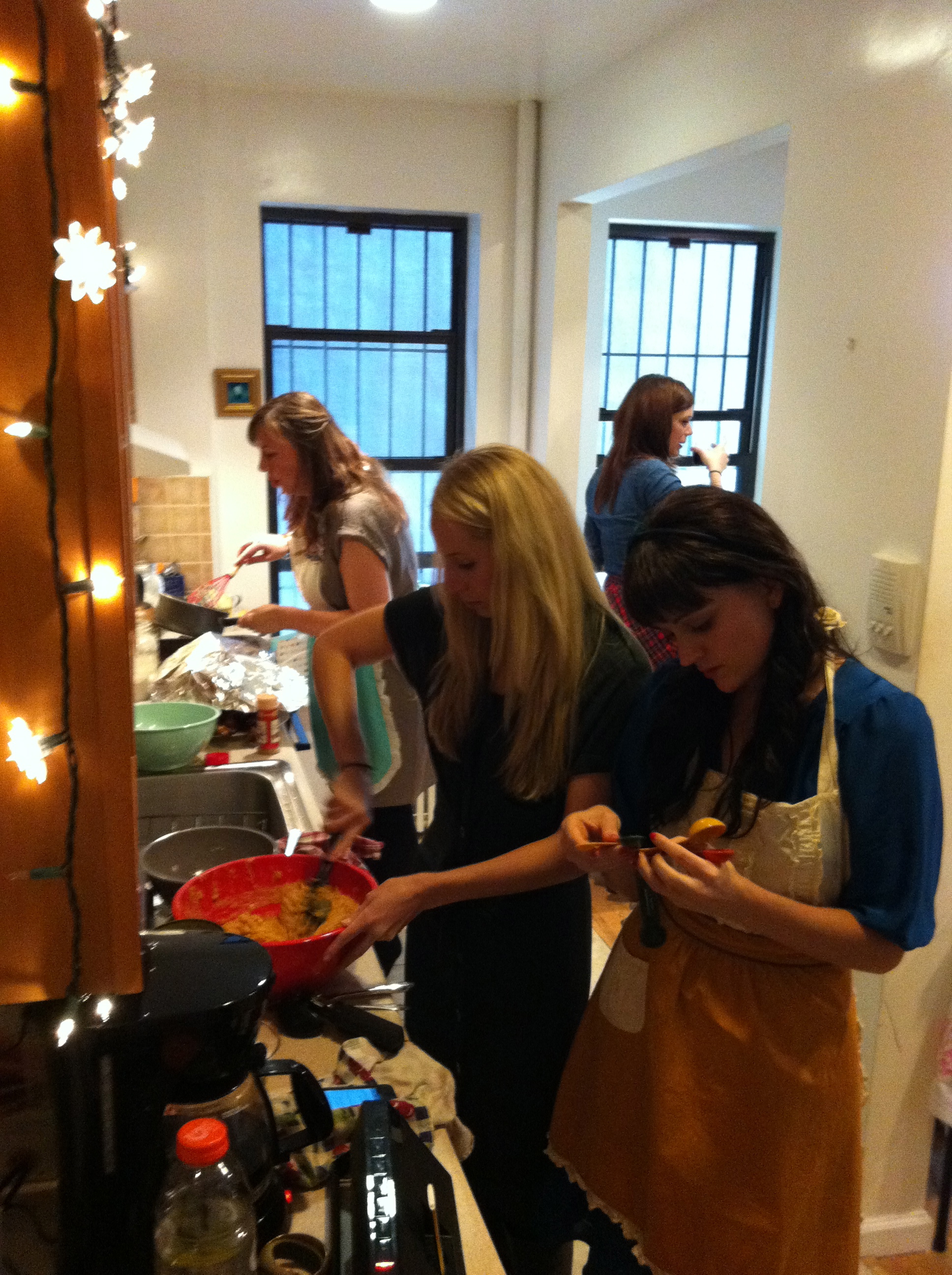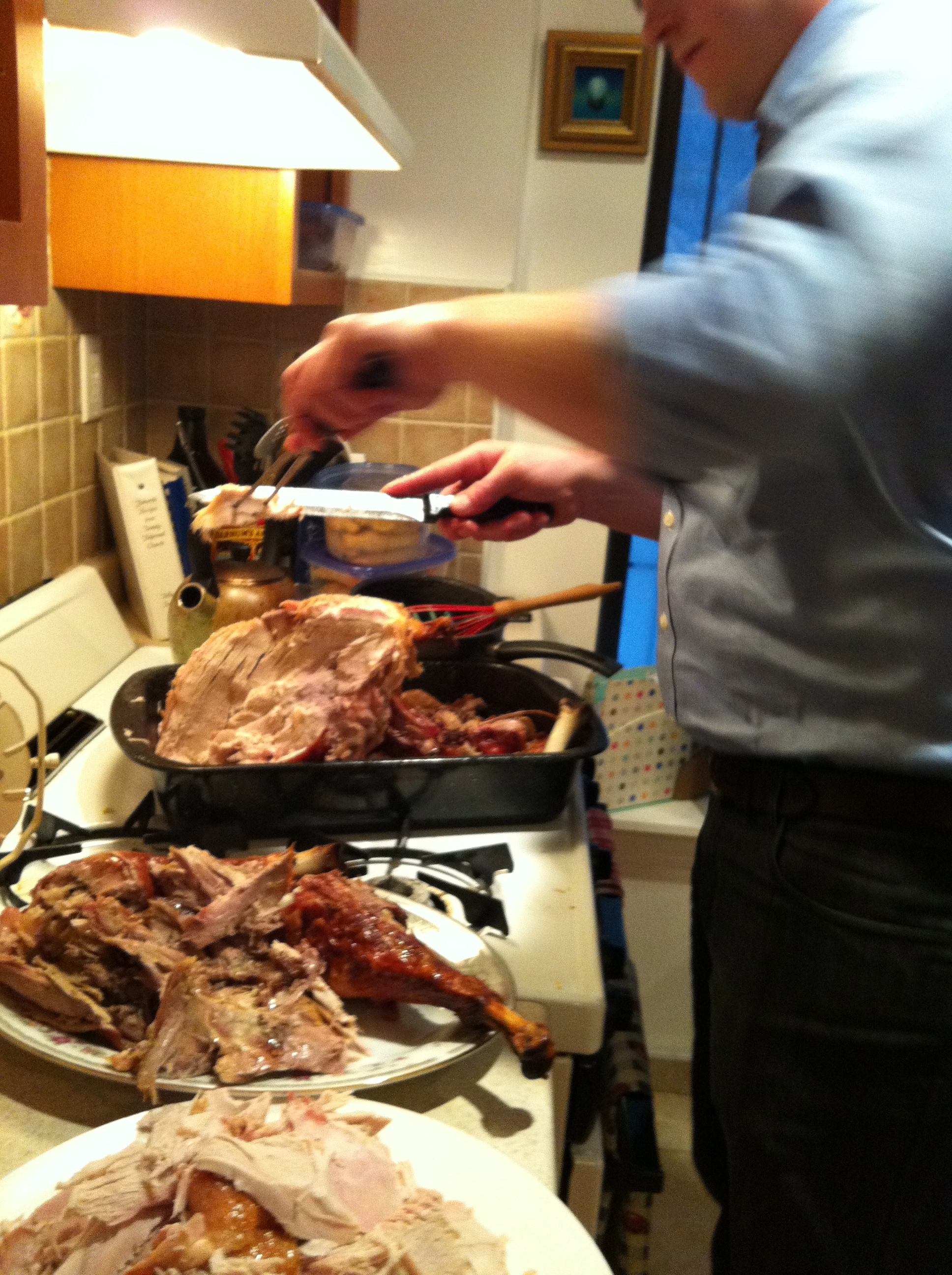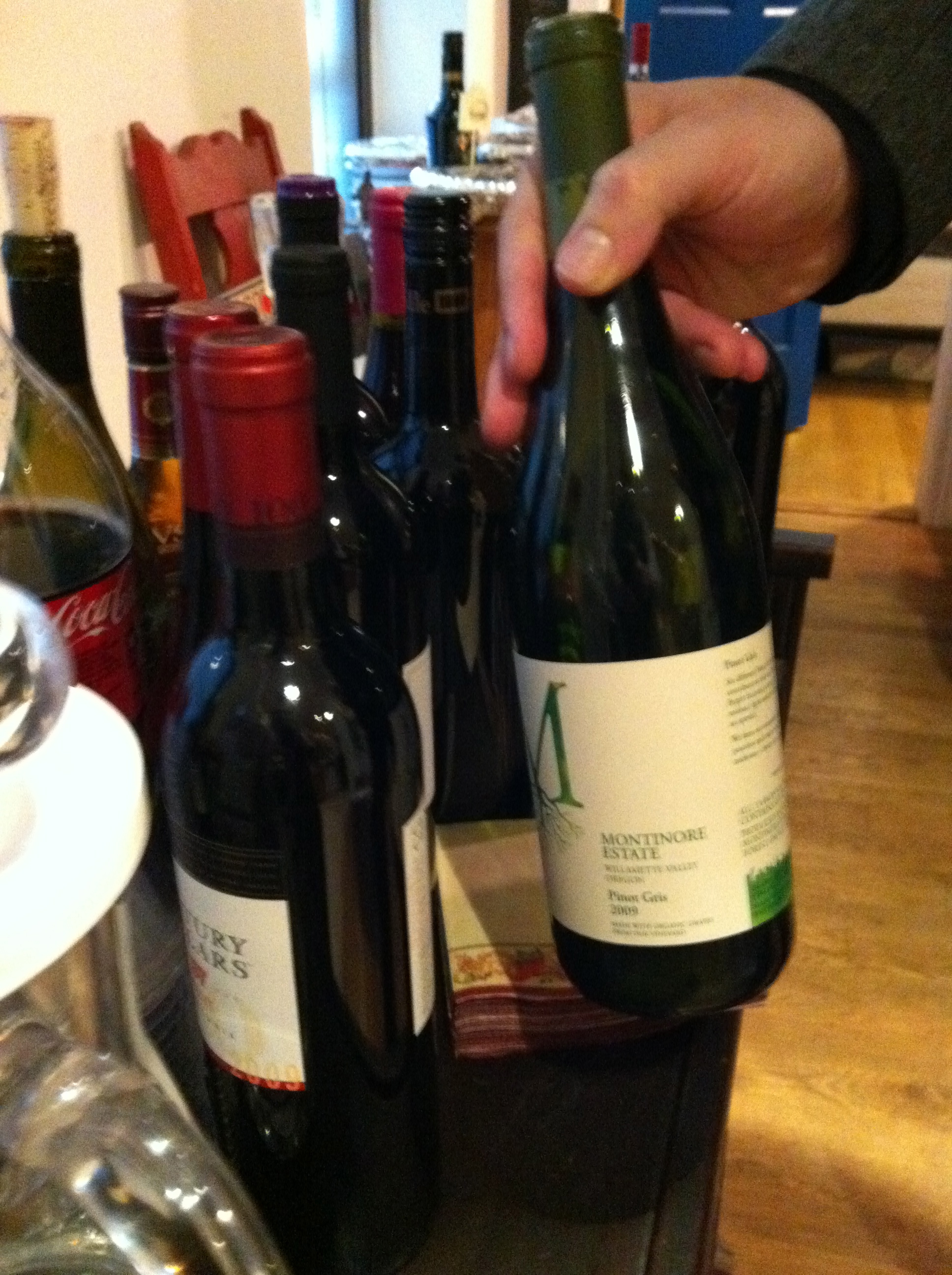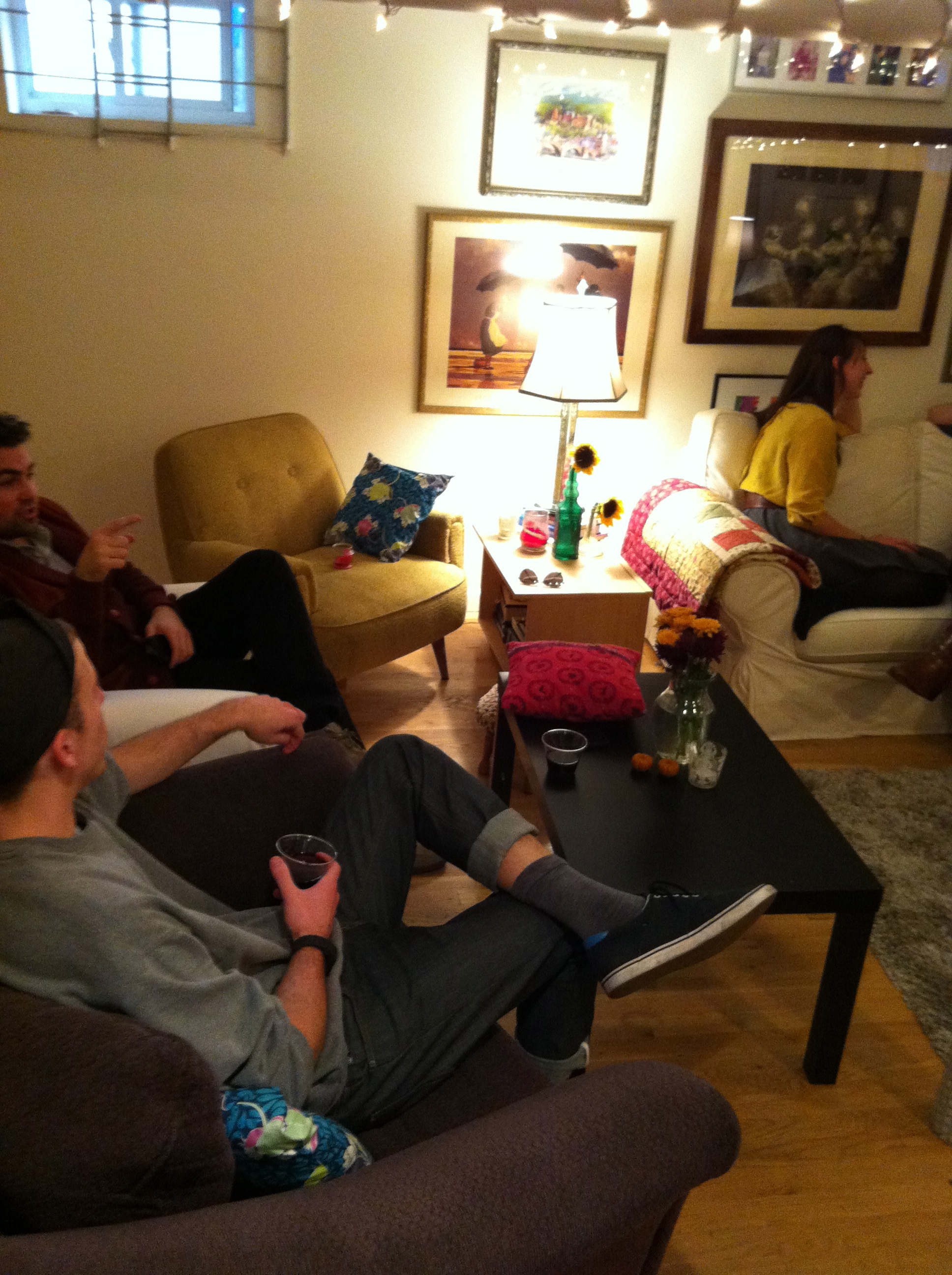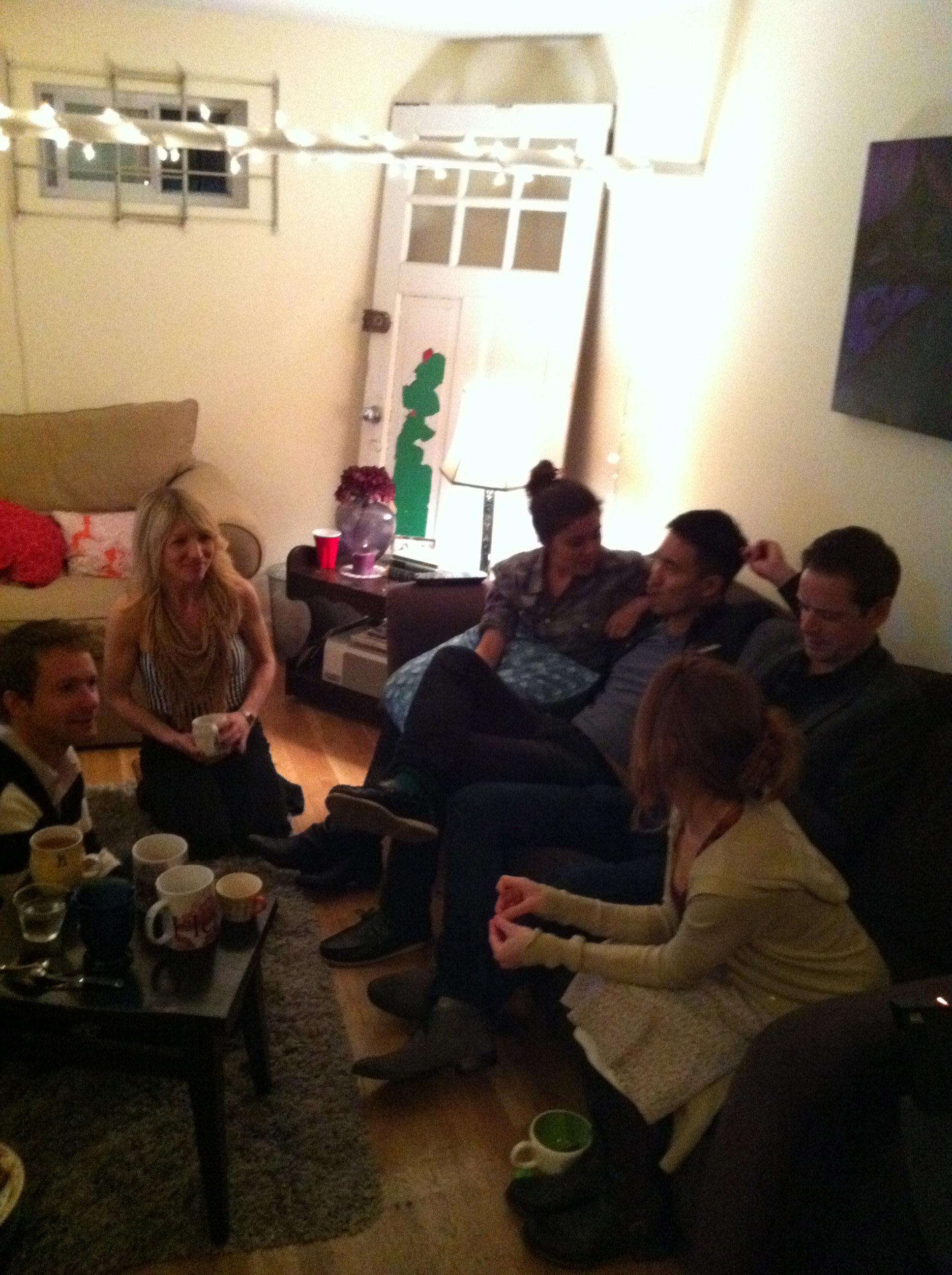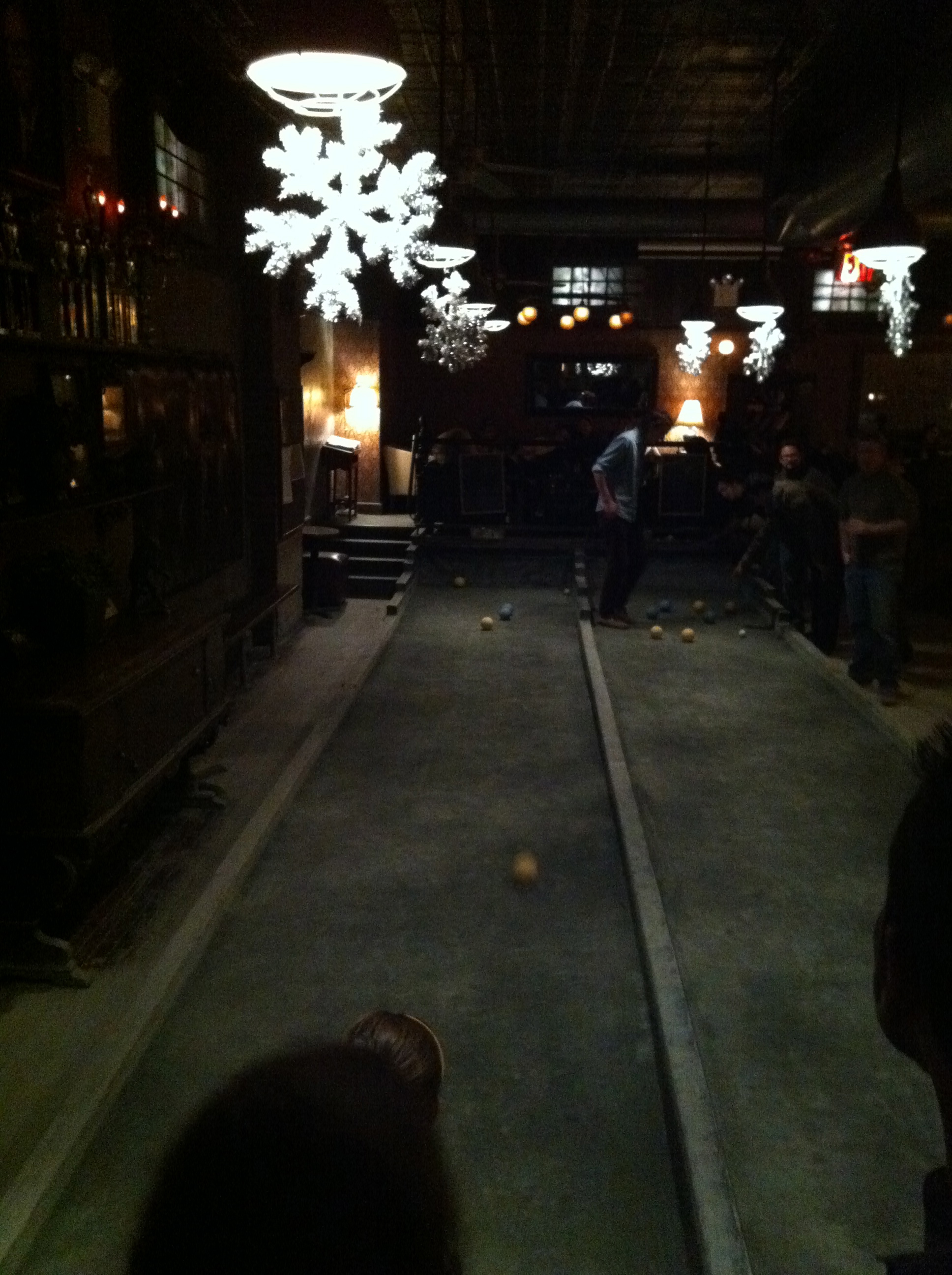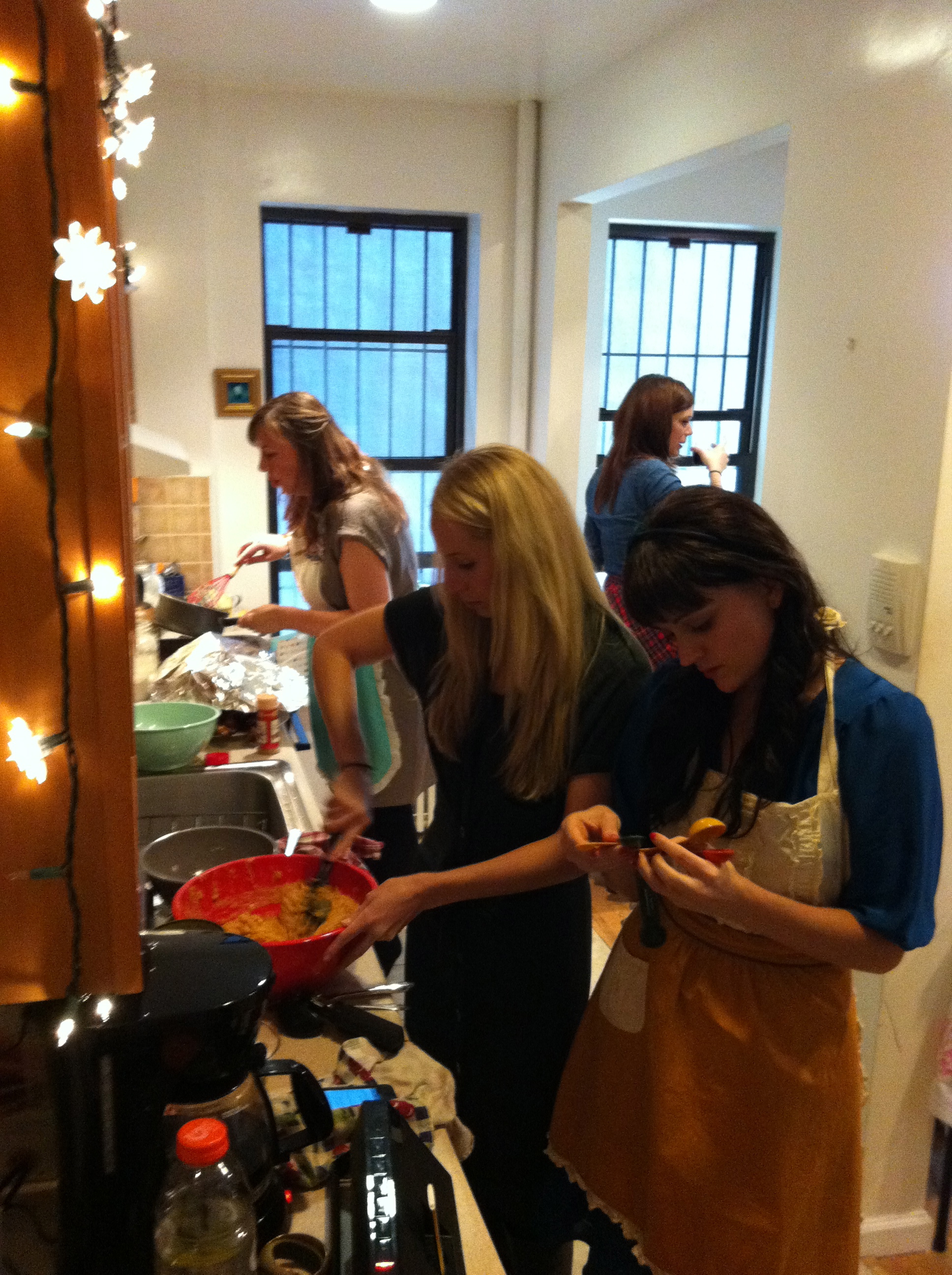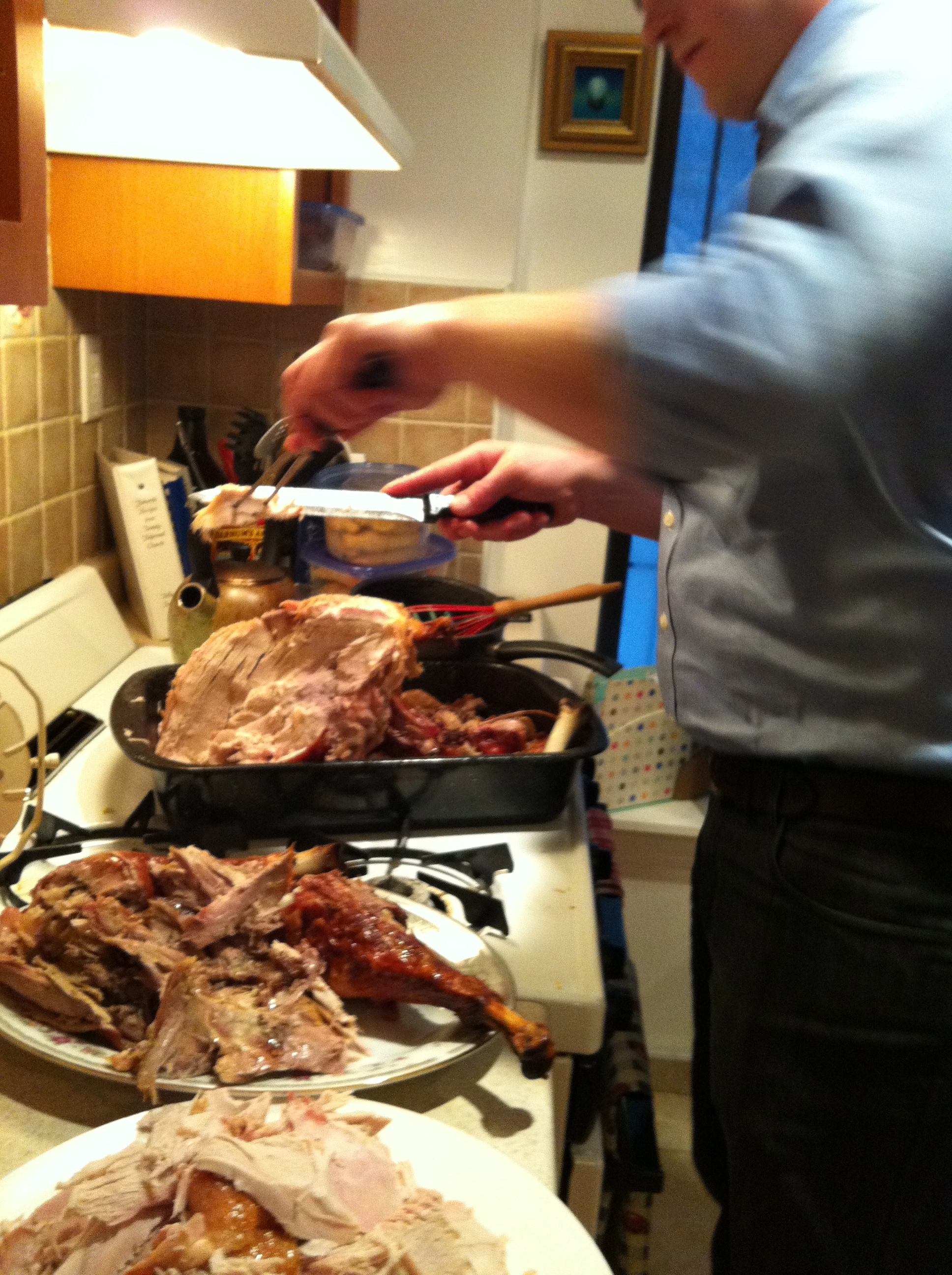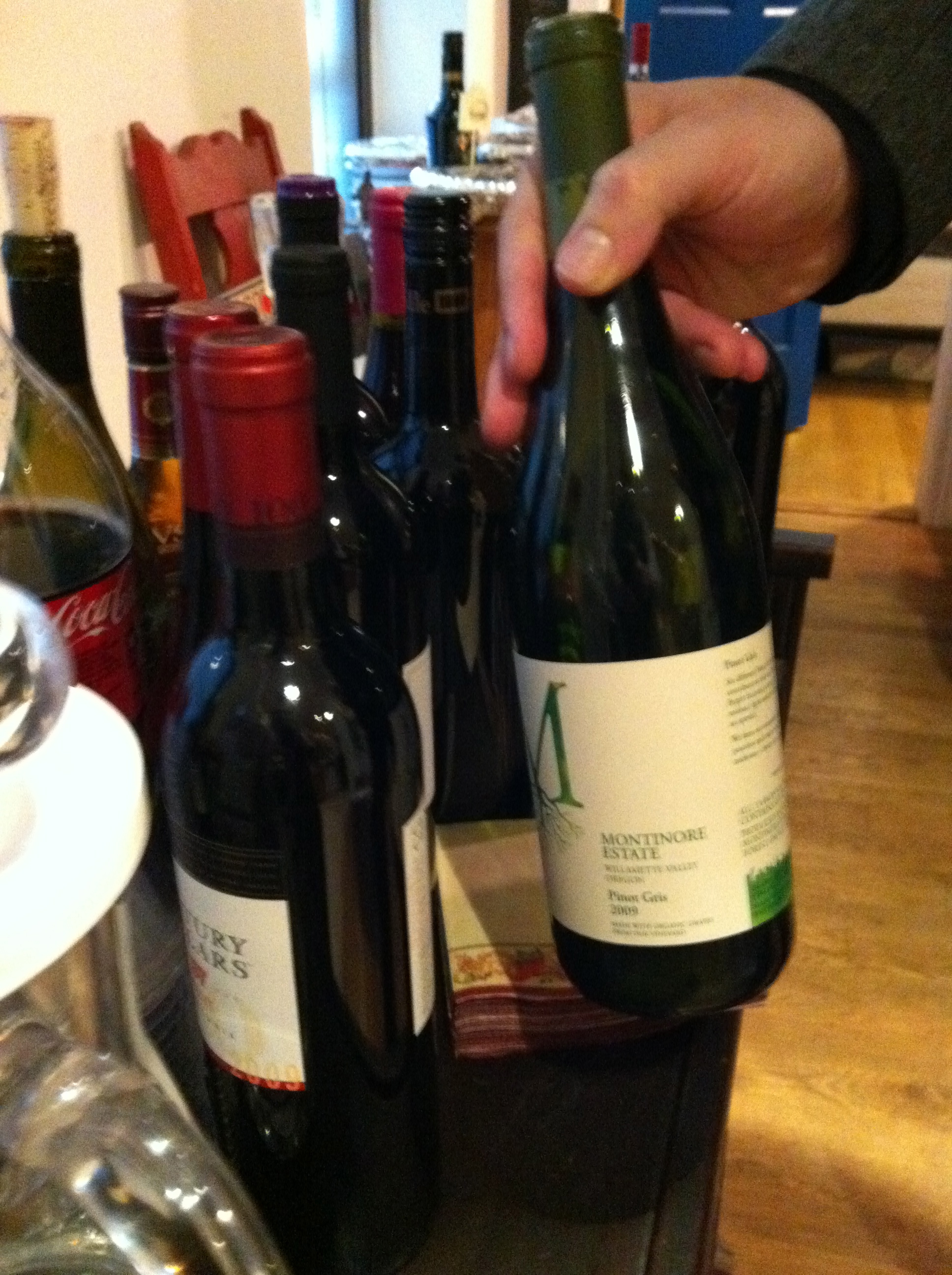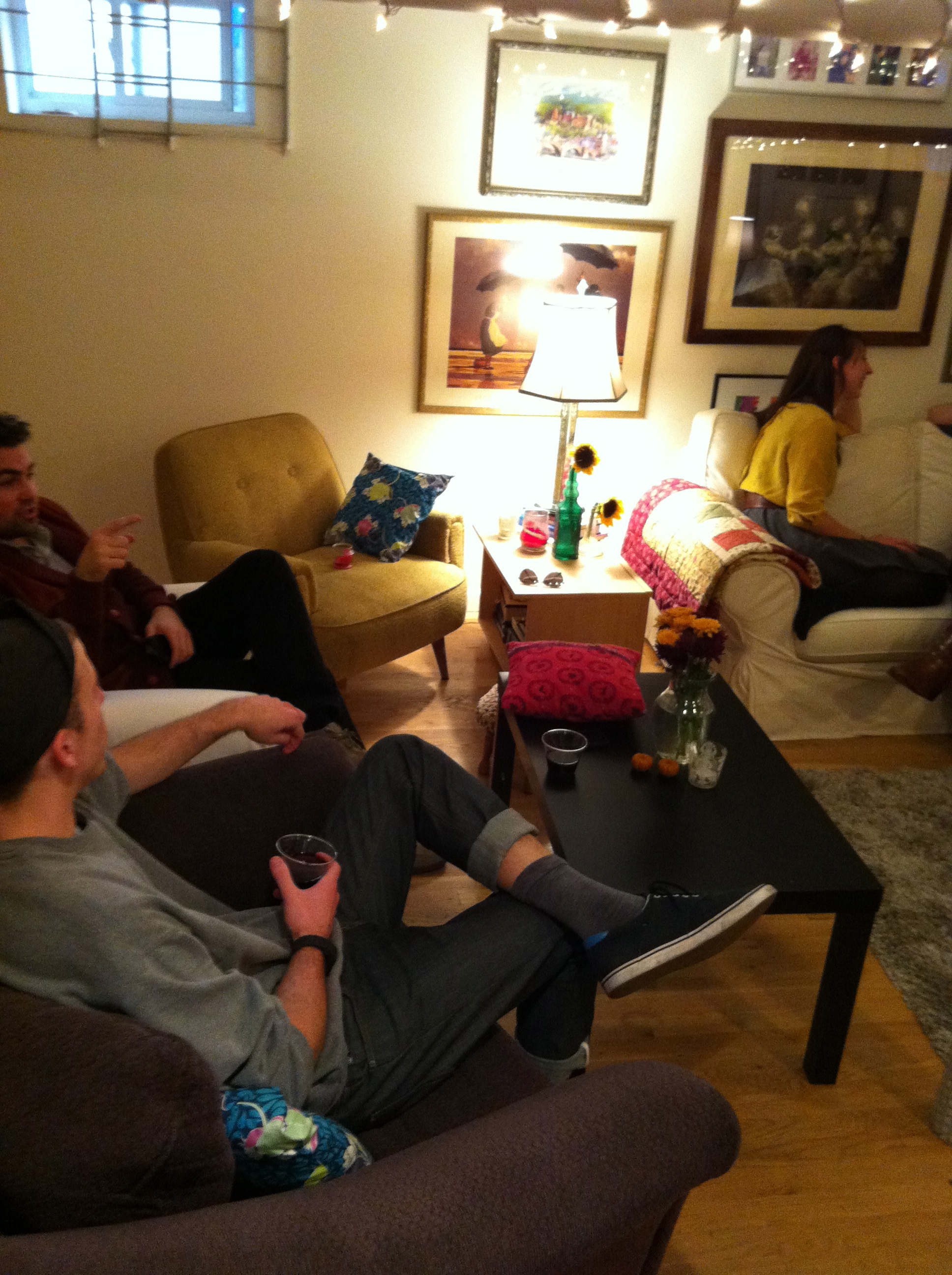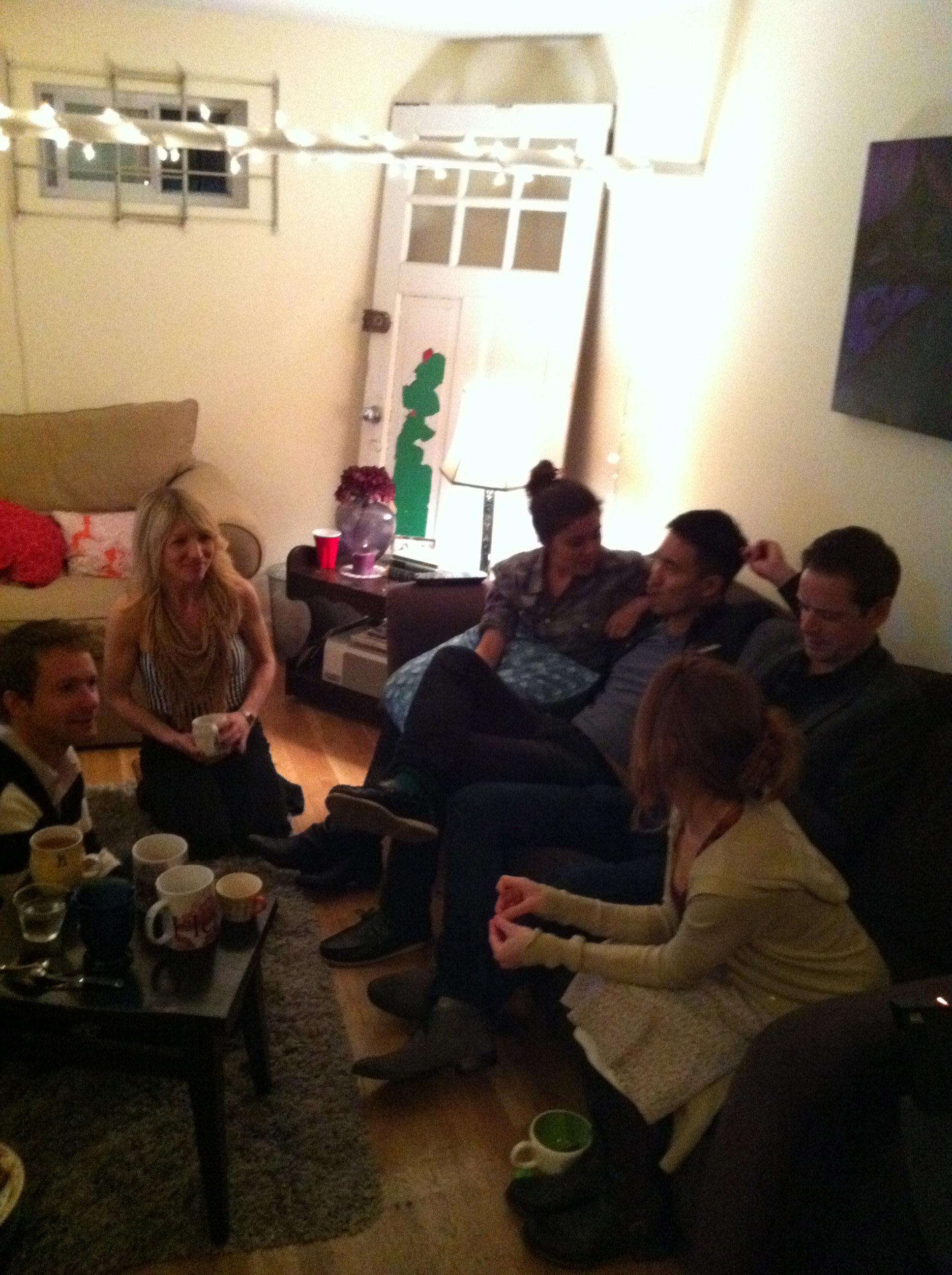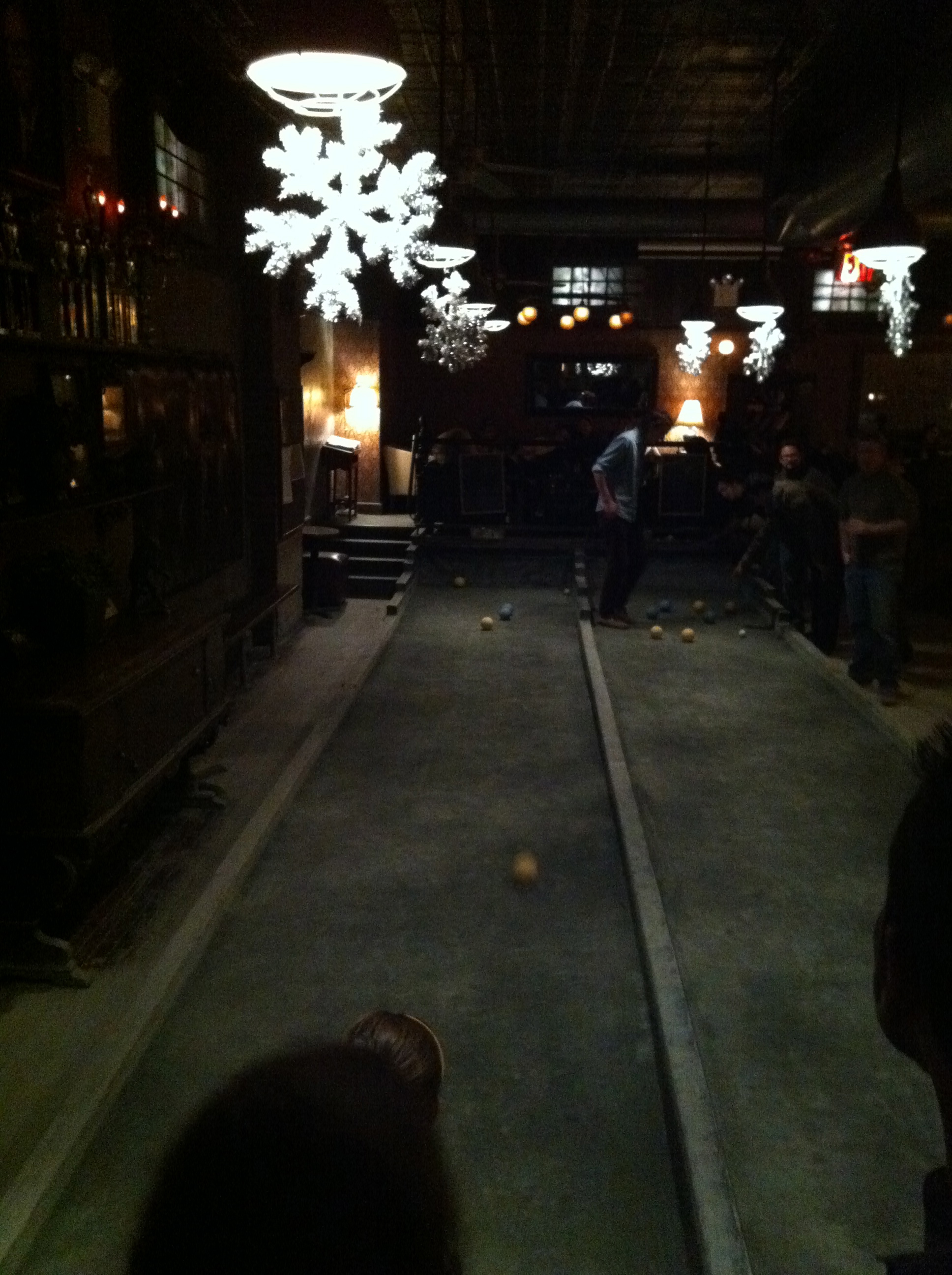 [11/25/2011 More and better photos!]
[12/09/2011 And shots of me rocking the fascinator]
Yesterday was Thanksgiving. To my recollection, I don't believe I've ever spent the holiday apart from my mom and dad. Thankfully (as this is one of my themes for this post), Kristen and Hilary from church took pity on my roommate and myself, inviting us to the huge holiday feast they were hosting at their apartment.
Before I get to the twenty-six characters at dinner, the pumpkin macaroni and cheese, the chocolate bourbon pecan pie, or the feathers I wore in my hair all day, let me make this confession. I struggled the whole day with the sin of envy. Kristen and Hilary have perhaps the largest, coziest, most perfect apartment in Brooklyn I may ever have the good fortune to step foot inside. Let's begin with the wall that is entirely a chalkboard and then allow me to mention the little stylish flourishes of books and antiques so comfortably sprinkled about. And then let's move right on to the furnished basement (but I'll not mention the secret passageways that snake through the lower level of the building). Who has a two level apartment in Brooklyn?! That can so comfortably host an entire Thanksgiving dinner?! I marvel that they have the fortitude to leave this place they've created and walk out into a sometimes harsh world.
Twenty-six people showed up for an all-day affair. There was turkey involved. The potluck, buffet, lazily-fall-into-coma style dinner was utterly ridiculous. I'm not sure if there was more laughter or calories. I hope the former helped burn off the latter. I cannot adequately capture the personalities, humor, warmth, and color that graced this place yesterday. I come alive in these sorts of settings. My schedule doesn't allow me much time to connect with the new people I'm meeting. So to have the better part of day with all these lovely people was nothing short of a gift. They have captured my heart.
Justin and I got there just a bit before dinner began. Hilary, our host and a professional stylist, was effortlessly wearing feathers in her hair of the sort you would have seen in the '30s and '40s. Needless to say I spent the remainder of the day with a chic, gray, understated fascinator adorning my head. I had to. It matched my vest. If anyone ever tells you that a man wearing feathers in his hair can't attract the attention of two young ladies at a pub on Thanksgiving, tell them I beg to differ.
After dinner, ten of us went off to see the new Muppet movie. Might I remind you that the Muppets are a national treasure. This was a must. We had much fun at the movie. I came prepared with Mahna Mahna loaded on my iPhone just in case it was needed. Before yesterday, I had only been to one movie in New York. That theater was a quaint, classically styled place just off Prospect Park, replete with sidewalk ticketing window and marquee. This theater, however, was, well, very vertical. Theater 11 required riding nine flights of escalators. I still have trouble wrapping my mind around nine consecutive escalators. I've never ridden so many escalators in my life. It was like a dream depicted in a tragic art film.
After the movie many of us converged on the pub Union Hall wherein we played indoor bocce ball — just like the Pilgrims on that very first Thanksgiving. Back at Dean Street I helped some with cleaning up the radioactive waste after the Thanksgiving nuclear blast that had decimated the kitchen and got home and to bed around 2:30am.
I am, of course, so very thankful to Kristen and Hilary for their immense hospitality. I am thankful for all the gifted, loving, interesting new people I am coming to know. I am thankful for all my people back home that I love so dearly. I am thankful that so many of you who read these words of mine appreciate them so. I had no idea how significant this blog might become to not only its readers but also to me in having a channel to capture my experiences and express my sentiments. I am thankful for my great roommate. I am thankful for this grand adventure of moving to New York and all the ways it is challenging me (remind me of this in my less-than-noble moments as I whine about a discomfort of some sort).
But most of all I am thankful for home. I've realized just how complex this otherwise simple word has become. For most of my life home was a single place. Now when I say "back home", I don't mean only Michigan. Little pieces of my home are now in Texas, Georgia, Illinois, Australia, and even out to sea. And now home has opened a franchise in Brooklyn, New York.